Pupils to get set number of hours of remote education and Ofsted to inspect where it has concerns, government says
'Last thing teachers and heads need right now is spectre of Ofsted,' union leader says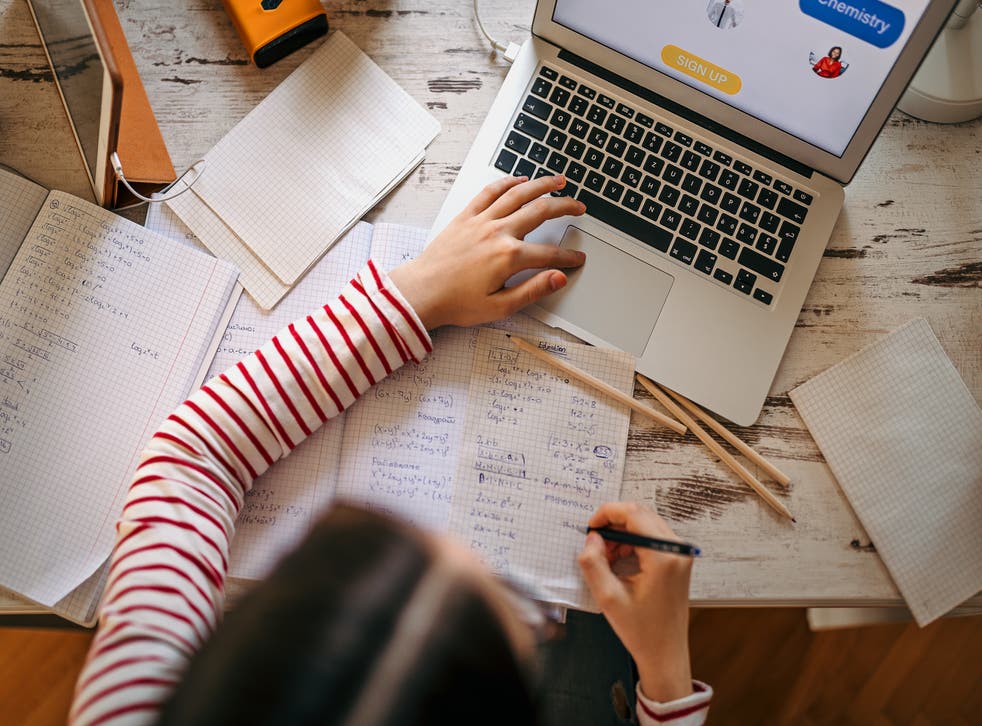 Pupils will receive a set daily number of hours of remote education during England's new lockdown, the government has confirmed - adding that Ofsted will be able to inspect schools where it has concerns about the quality of education.
As the country was plunged into its third national lockdown, schools moved online until at least mid-February for all students except vulnerable children and the children of key workers.
On Wednesday, the Department for Education (DfE) said strengthened expectations for remote education would be put in place.
Officials said schools will be expected to deliver a set number of hours for remote education for pupils, which will be an increase from what schools have been expected to deliver for students unable to go to class.
Gavin Williamson told parliament on Wednesday that Ofsted would enforce legal requirements for state schools in England to provide high-quality remote education during the lockdown.
The education secretary sparked anger from unions after saying parents can report schools to Ofsted if they are unhappy with their child's remote learning provision during closures.
"The last thing teachers and heads need right now is the spectre of Ofsted, which has been of neither use nor ornament throughout the pandemic," Dr Mary Bousted from the National Education Union said.
Paul Whiteman, general secretary of school leaders' union NAHT, said schools have spent the last 48 hours "working tirelessly" to put plans in place following the sudden announcement of closures.
"It is therefore nothing short of disgraceful that the government should choose today to start threatening schools about the quality of their remote learning offer," he said.
The government said on Wednesday Ofsted will "play an important role in holding schools to account" for the quality of the remote education they provide during lockdown.
Ofsted can inspect schools where it has significant concerns about the quality of education being provided - including remote education - and parents can report concerns to the watchdog having first gone to the school, the DfE said.
Ofsted will also carry out spring-term inspections of schools most in need of challenge and support - which will have a strong focus on remote education.
"While schools and colleges are closed to most pupils, education remains a national priority"an Ofsted spokesman said. "There are clear requirements about remote learning and our monitoring inspections this term will focus on how well these are being met, to provide reassurance to parents".
Mr Williamson said on Wednesday closing schools was the "last thing" any education secretary wanted. "But the closing of schools for the majority of pupils does not mean the end of their education, and the outlook for schools, parents and young people is far more positive than the one we faced last year," he said.
"Schools and colleges are much better prepared to deliver online learning – with the delivery of hundreds of thousands of devices at breakneck speed, data support and high quality video lessons available."
He also confirmed on Wednesday children without digital devices at home will still be able to go into school during the current coronavirus lockdown, amid concerns over the number of pupils lacking laptops. 
Additional reporting by Press Association
Join our new commenting forum
Join thought-provoking conversations, follow other Independent readers and see their replies