Schools being forced to sell off hundreds of playing fields 'to make ends meet', GMB union warns
More than 200 sold off at a time when child obesity is at epidemic levels, research shows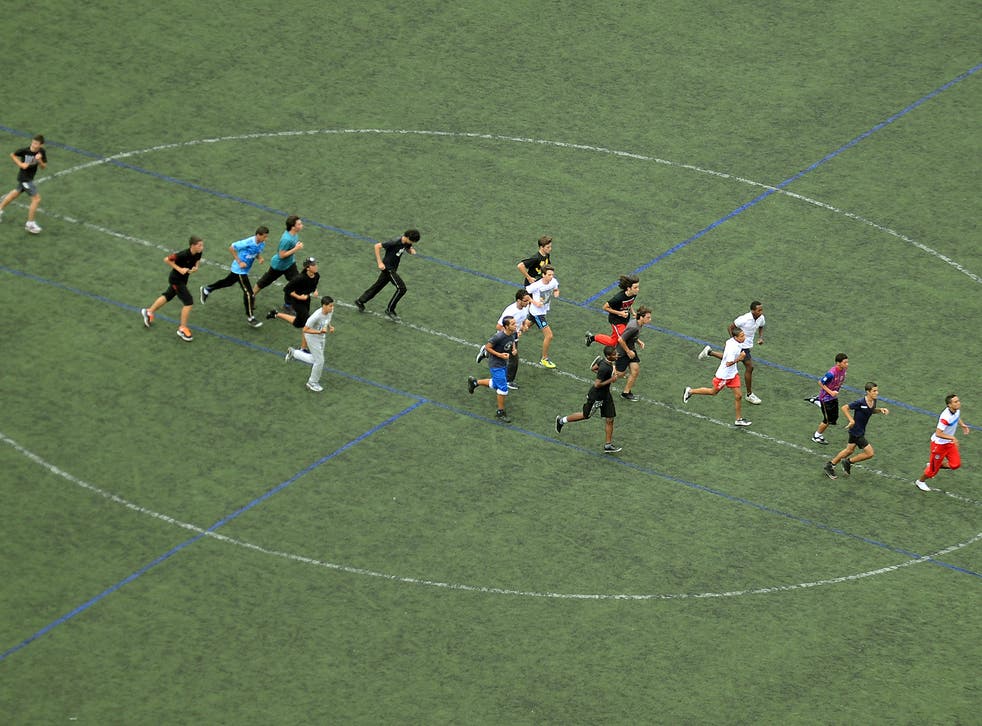 Schools are being forced to sell off hundreds of playing fields as funding cuts leave them desperately short of cash, the GMB union has said.
The government has approved the sale of 215 school playing fields in England since 2010 at a time when childhood obesity is reaching epidemic proportions, according to new research by the union.
GMB official Francis Duku​ said: "The government has cut education funding to such an extent schools are being forced to flog their playing fields to make ends meet.
"It's a disgrace that fewer school children will have anywhere to play."
The Institute for Fiscal Studies (IFS) calculates total school spending per pupil in England fell by 8 per cent in real terms between 2010 and 2018.
Other reasons for the sales of playing fields include school closures, drainage problems, building affordable housing, or investment in new facilities.
Back to school: children attend class around the world

Show all 30
"This short-sighted sell-off of the family silver is going to have serious health implications for generations to come," Mr Duku warned.
His comments came as MPs on the education select committee criticised ministers for failing to lobby for extra school funding with the same zeal as health ministers championing the NHS.
Robert Halfon, the committee chair, likened the Department for Education's approach to the Treasury to "the cardinals in the Vatican - doing it very secretly in the hope there's a bit of white smoke coming through the roof".
Addressing schools minister Nick Gibb and skills minister Anne Milton, Mr Halfon contrasted the DfE to the Department of Health and NHS England, whose lobbying helped to secure £20bn in funding.
Ms Milton denied she had failed to argue publicly for more money and said she would "put her tin hat on and go into battle" for more cash in the spending review.
Meanwhile, Mr Gibb admitted all areas of education needed more money, adding that he was concerned about post-16 and special educational needs funding.
He said: "We are aware that schools are facing challenges with school funding."
Independent Minds Q&A session on the Middle East, Trump, Syria and Isis
A Department for Education spokesperson said: "Schools and councils are only permitted to sell playing field land if they can demonstrate there will be no impact on their sports and curriculum needs either through alternative playing fields or suitable sports facilities such as multi-use games areas. In addition, the figures do not include new multi-use games areas that have been created over this time. Often these can provide greater access to sporting activity due to their durability over grass and the use of lighting for after-hours use.
"The number of school playing fields sold since 2010 represents only a small proportion of the thousands of schools in England. Schools must demonstrate they have explored all possible suitable alternatives before submitting an application to dispose or change the use of school playing fields."
Additional reporting by Press Association
Join our new commenting forum
Join thought-provoking conversations, follow other Independent readers and see their replies