Four in five teachers have been sexually harassed or bullied at school, study suggests
'While the scale of the sexual harassment is deeply disturbing, equally disturbing is the scale of the failure to act on the incidents that were reported'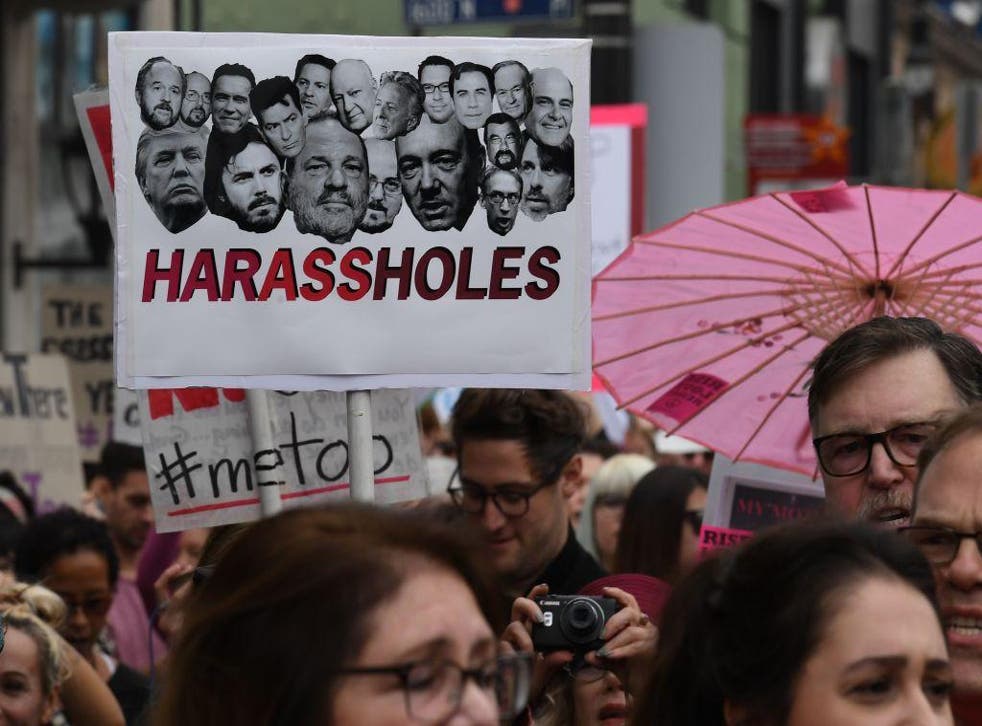 Four in five (81 per cent) of teachers said they believed they had suffered sexual harassment or bullying in the workplace since starting the profession, a shocking study has revealed.
When asked whether they had experienced bullying since starting as a teacher, only 5 per cent said they had not.
Meanwhile, a fifth (20 per cent) of teachers said they had experienced sexual harassment since joining the profession.
Sexual harassment had come from pupils, parents, colleagues or bosses at work – and some have had photos taken down their tops and up their skirts, a "deeply disturbing" survey shows.
Almost a third of those who have experienced sexual harassment have been subjected to unwanted touching, while two in three have had inappropriate comments made to them about their appearance.
The poll by NASUWT union – which surveyed more than 1,200 school staff – reveals that a fifth have been sexually propositioned and more than half have been subjected to inappropriate remarks about sex.
The findings come amid the ongoing allegations about Hollywood producer Harvey Weinstein, which triggered the #MeToo movement to expose sexual harassment across the world.
And just this week, a leader of the National Education Union revealed that girls are increasingly wearing shorts under their school skirts to prevent classmates from taking revealing photos of them.
And teachers are not immune from 'upskirting' or photos being taken down their tops. The study from NASUWT, which has its annual conference in Birmingham, reveals that 3 per cent have experienced this.
One teacher said: "A pupil filmed up my skirt during lessons. It was done to another teacher too. The pupil was suspended but then returned to school."
Number of teachers appealing for charity cash for basic living costs surges
And school staff are most likely to have been sexually harassed by a school pupil, the survey suggests. Eight per cent of teachers said the abuse came from their students, while 7 per cent came from colleagues.
In one case, a sixth form pupil wrote a sexually explicit story about a teacher. And several teachers surveyed said they had been slapped on the backside by their colleagues.
One teacher said they had been bullied and sexually harassed by their head of department who decided to spread rumours about them having sex with other members of staff, which had led to her divorce.
"He has made comments such as 'nice tits' and has used the chat up line 'you plus me, subtract your clothes, divide your legs and let's multiply' in front of a class of 30 year 10 boys," the teacher added.
And yet despite the scale of sexual harassment in schools, only one third of victims reported every incident they experienced, compared with 42 per cent who did not report any.
Around two in five teachers said they had suffered a loss of confidence, anxiety or depression as a result of sexual harassment.
Nearly one third (32 per cent) said they felt under pressure to change their appearance or style of clothing in an effort to put a stop to the trouble, the study reveals.
Chris Keates, general secretary of the NASUWT, said: "While the scale of the sexual harassment is deeply disturbing, equally disturbing is the scale of the failure to act on the incidents that were reported.
"The NASUWT will be using this survey to empower teachers to speak out. There can be no place in our schools for sexual harassment or bullying of staff."
UK news in pictures

Show all 50
She added: "Schools should be places of safety, yet research undertaken by the NASUWT is showing us that too often teachers are being exposed to sexualised comments and abuse from colleagues, managers, parents and pupils.
"The NASUWT believes that statutory provisions are urgently needed to require schools to record all incidents of sexual harassment and bullying and to have a policy to deal with such incidents."
A government spokesman said: "Teachers and school staff have a right to feel safe while doing their jobs and any form of misconduct, including harassment towards them, is completely unacceptable.
"We have given schools the powers they need to tackle poor behaviour such as harassment of staff. We expect all schools to have procedures in place to support staff dealing with issues like this."
Register for free to continue reading
Registration is a free and easy way to support our truly independent journalism
By registering, you will also enjoy limited access to Premium articles, exclusive newsletters, commenting, and virtual events with our leading journalists
Already have an account? sign in
Register for free to continue reading
Registration is a free and easy way to support our truly independent journalism
By registering, you will also enjoy limited access to Premium articles, exclusive newsletters, commenting, and virtual events with our leading journalists
Already have an account? sign in
Join our new commenting forum
Join thought-provoking conversations, follow other Independent readers and see their replies