Children with links to social services are two grades behind at GCSE, report suggests
'We must go further to maximise children's chances of reaching full potential,' minister admits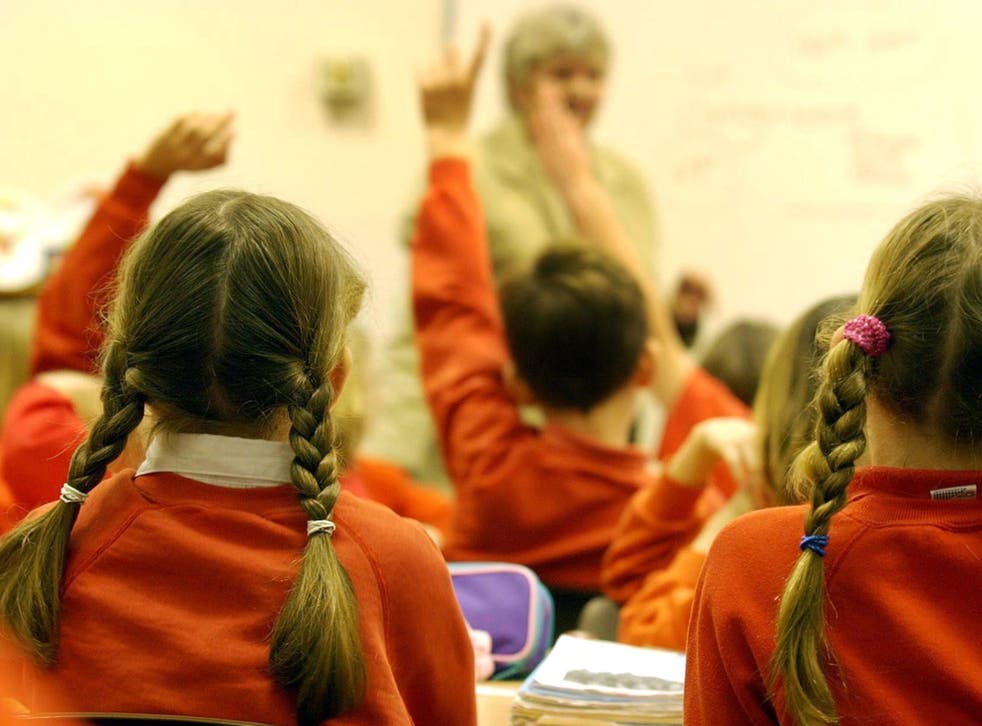 Children who have had contact with a social worker at any time since the age of nine are around two grades behind at GCSE, a government review suggests.
The average classroom has three children who have needed support from social services at some point in last six years – a total of 1.6m children across England, according to the analysis.
Damian Hinds, the education secretary, will say in a speech on Monday that a greater understanding of the range of factors stunting social mobility will help break the cycle of disadvantage.
The minister will challenge "oversimplified concepts", such as the north-south divide, and will highlight that poorer children in cities across the country often do better than their peers.
Disadvantaged pupils have highest attainment and progress in schools in cities rather than villages, new Department for Education (DfE) data shows.
UK news in pictures

Show all 50
On average, disadvantaged pupils achieved around six grades higher and made more progress in schools in cities than those in hamlets and isolated dwellings
Meanwhile, poorer pupils who live in coastal areas achieve around three grades lower at GCSE than their peers in non-coastal locations.
A new government report has also revealed that children who had been in contact with a social worker at any time since Year 5 achieved on average two grades lower in each GCSE subject than their peers.
The adversity that children have experienced often continues to have an impact on their ability to achieve well at school, despite no longer receiving support from social services, the review will add.
It comes ahead of a speech which will address the impact of multiple disadvantages, including parents' qualifications and their engagement in a child's education, on a child's exam grades.
Mr Hinds said: "We must go further to maximise all children's chances of reaching their full potential. To unlock social mobility, obviously you need to understand what holds people back. New data and analysis are giving us key insights on the nature of educational disadvantage, and how it has been changing.
Support free-thinking journalism and attend Independent events
"Parental income obviously matters but there are multiple other factors to consider, and these factors can and do overlap and reinforce each other."
A Labour spokesperson said: "These figures emphasise that children's services provide a vital lifeline not just to a few but to millions of vulnerable children and families across the country. It is all the more alarming that funding for those services has collapsed due to Tory cuts, harming the life chances of so many, just at the point that schools are also being denied the resources necessary to give proper support to those who need it the most.
"A Labour government will provide sustainable funding for councils, increase funding for schools and invest £500m in reversing Tory cuts to Sure Start."
Register for free to continue reading
Registration is a free and easy way to support our truly independent journalism
By registering, you will also enjoy limited access to Premium articles, exclusive newsletters, commenting, and virtual events with our leading journalists
Already have an account? sign in
Register for free to continue reading
Registration is a free and easy way to support our truly independent journalism
By registering, you will also enjoy limited access to Premium articles, exclusive newsletters, commenting, and virtual events with our leading journalists
Already have an account? sign in
Join our new commenting forum
Join thought-provoking conversations, follow other Independent readers and see their replies