Students gambling their loans to afford cost of living, survey suggests
Exclusive: 'At vulnerable times I'd often end up losing money that I couldn't afford to lose'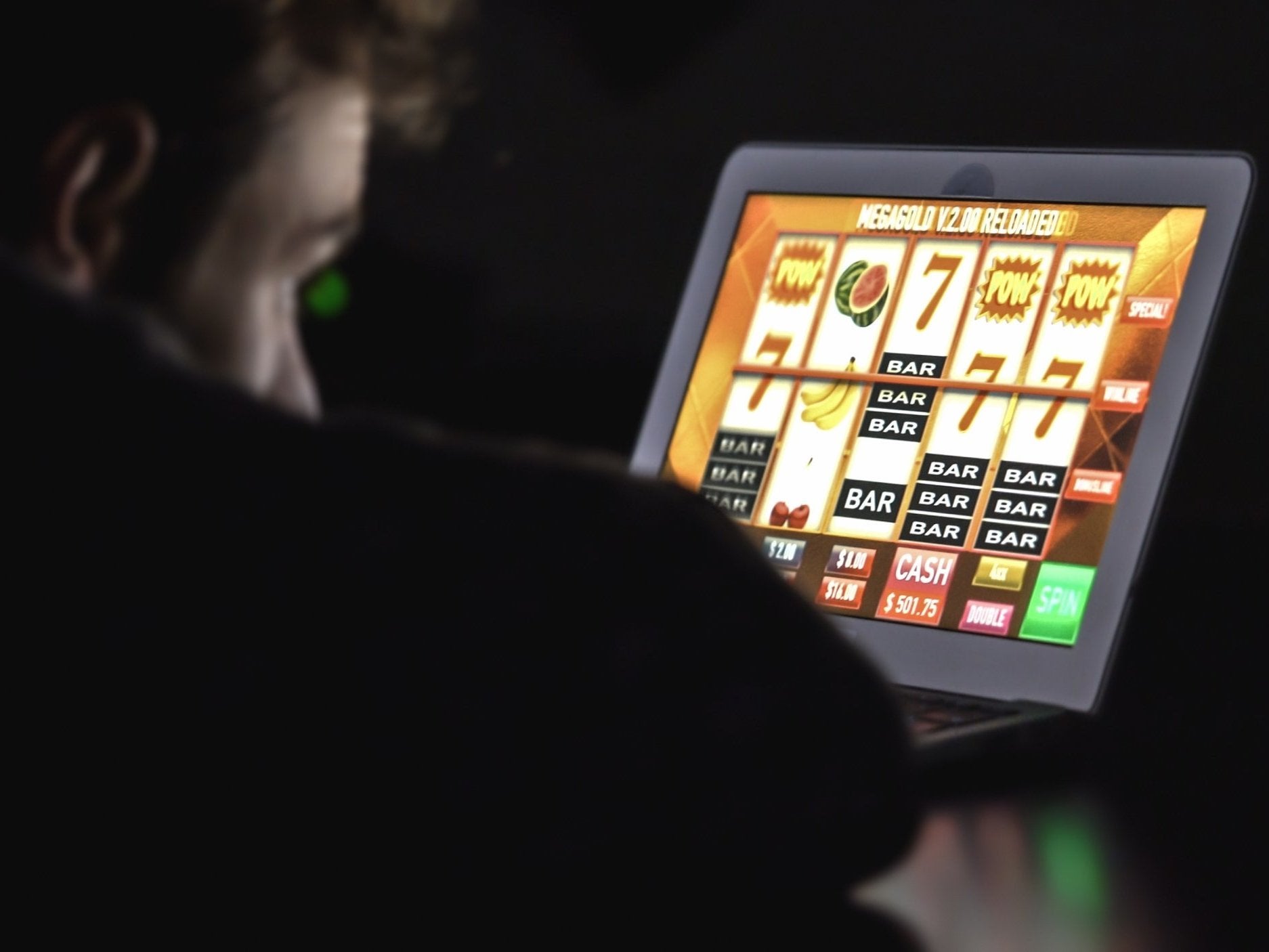 Tens of thousands of students are using their loans to gamble in a bid to top up their funds, with many ending up in debt to the tune of £5,000 or more, a new report suggests.
Students are increasingly turning to gambling as the student support provided by the government has failed to keep up with the rising costs of living, the National Union of Students (NUS) says.
Findings from an NUS survey, shared exclusively with The Independent, reveal that around three in five (59 per cent) students have gambled in some way over the past year and nearly half (48 per cent) did so to supplement their income.
Nearly one in 10 (8 per cent) of these students have used all or some of their student loan to gamble. This amounts to around 100,000 students, if the results were reflected across the UK.
And the poll, of more than 1,600 students, reveals that nearly half of those who have accrued debt have in excess of £1,000 and one in five owe more than £5,000.
Student news in pictures
Show all 34
More cash-strapped students are now relying on gambling to pay for their rent and other living costs, the NUS says.
Students on placements, such as nurses, midwives and doctors, can also be more vulnerable to gambling as they have limited time for jobs and have seen their bursaries cut.
One in eight (13 per cent) will bet more than they can afford to lose, the survey finds. And gambling has become more accessible to young people amid the rise in technology, the NUS says.
Institutions must do more to raise awareness of the dangers of unsafe gambling and to signpost to other support that is available, the NUS and Gambling Commission have warned.
Jason Heffron, a student at the University of Birmingham, used to turn to gambling when money was tight. He said: "At vulnerable times I'd often end up losing money that I couldn't afford to lose."
In his second year, the student lost £500 over a few weeks and he struggled to pay the rent when he found himself £1,000 into his overdraft. He gave up gambling not long after the incident.
He said: "When you are at university, when you are a bit more vulnerable to the benefits financially, you chase that high. You are only living off a few hundred pounds for a few months.
"A rise in living cost is definitely a problem. Rent prices are crazy for most major cities now. Most student loans don't cover rent so you need financial support before you even think about living."
The government needs to overhaul the funding system for higher education and provide more student support to students so they are less vulnerable to gambling, the NUS says.
Eva Crossan Jory, NUS vice president for welfare, told The Independent: "Students have said the only way that they can pay rent is to gamble. That is really worrying.
"I think anecdotally more students are relying on gambling as a means of finance rather than just doing it for fun. I think previously people were not doing it as much as a means of survival."
She added: "It is so easy nowadays to gamble on your phone and not even realise that you may have a serious addiction. It doesn't always seem like real money when it is all online."
Speaking ahead of the government's review of post-18 education and funding, Ms Crossan Jory said: "There needs to be a renewed focus on the reasons why some students feel it's necessary to supplement their income through gambling – which not only land students in even greater debt, but also can lead to feelings of guilt, stress and depression."
Helen Rhodes, programme director of the Gambling Commission, which helped the NUS to develop the survey, said: "These results add extra emphasis that there is a significant risk for young adults and for students that needs to be addressed, and we welcome the part the NUS is playing to do so."
John de Pury, assistant director of policy at Universities UK (UUK), said: "Universities are focused on student welfare to support wellbeing and learning. This includes efforts to educate students on risky behaviours and to mitigate the impact of such behaviours on their university experience.
"Online gambling is an issue that applies more widely than to simply the student population. It needs concerted intervention by government to act on risks of online gambling and addictive behaviours."
UUK called on the government to provide sufficient support to cover living and tuition costs for those most in need.
Support free-thinking journalism and attend Independent events
A Department for Education spokesperson said: "No student should have to face this situation or experience any pressures or barriers to them accessing higher education.
"Students from the lowest-income households who started their courses this year have access to the largest ever amounts of cash-in-hand support for their living costs.
"We have a world-class higher education system and following the introduction of our progressive student finance system there is a record rate of 18-year-olds from disadvantaged backgrounds now going to university.
"As a government, we are backing the University Mental Health Charter, led by Student Minds, to encourage vulnerable students to seek out support when they need it.
"We are also carrying out a review of post-18 education and funding to look at how the system can work better for everyone, ensuring value for money for students and taxpayers."
Join our commenting forum
Join thought-provoking conversations, follow other Independent readers and see their replies