Government fails to take action over high number of teachers leaving education, say MPs
The Department for Education has been watching on and "scratching their heads" as more and more teachers quit, chair of Public Accounts Committee says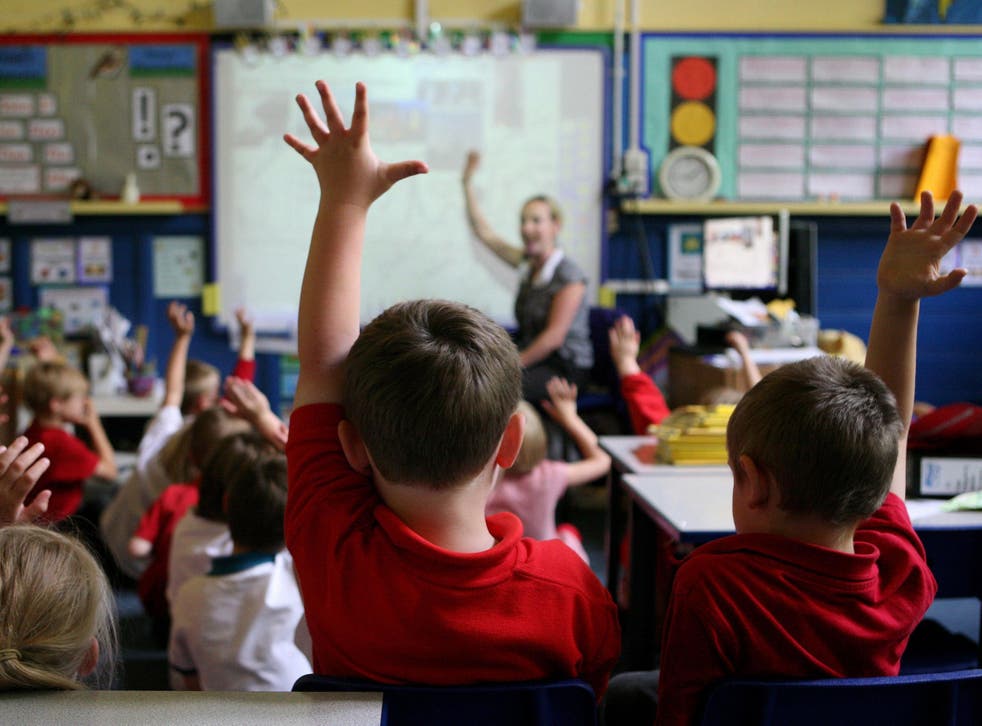 The Government's response to a growing teacher retention crisis has been "sluggish and incoherent" and children's education could be threatened if urgent action is not taken, MPs have warned.
The Commons Public Accounts Committee (PAC) has criticised the Department for Education (DfE) of failing to get a grip on the numbers of teachers leaving schools in England.
Heavy workloads, rising pupil numbers and squeezed budgets have been driving teachers away from the profession in their droves, the new report from MPs has suggested.
While the overall number of teachers rose by 15,500 between November 2010 and November 2016, secondary school posts dropped by 10,800 in the same period.
MPs expressed concern as DfE forecasts show secondary school pupil numbers will increase by 540,000, almost 20 per cent, between 2017 and 2025.
The number of teachers leaving the profession for non-retirement reasons increased from 22,260, or 6 per cent, in 2011 to 34,910, 8.1 per cent, in 2016.
The DfE should have been able to foresee this situation and take action to address it, MPs have said, but instead their focus has been on training new teachers rather than supporting existing staff.
The PAC said the Government had got the balance wrong by spending £555m a year training new teachers, and just £36m on retaining and developing teachers.
MPs called on the Government to move to end wide variations in the quality of teaching across the country.
The report said that in the Midlands and the north of England more than 20 per cent of pupils were in secondary schools rated as "requires improvement or inadequate for teaching, learning and assessment".
Meg Hillier, chair of the PAC, said: "A crisis is brewing in English classrooms but government action to address it has been sluggish and incoherent.
"It should have been clear to senior civil servants that growing demand for school places, combined with a drive for schools to make efficiency savings, would only build pressure in the system.
"Instead they seem to have watched on, scratching their heads, as more and more teachers quit the profession."
The MP added that it was "troubling" that in 2015/16 school leaders filled only around half of their vacancies with sufficiently qualified and experienced teachers.
She added: "Government must get a grip on teacher retention and we expect it to set out a targeted, measurable plan to support struggling schools as a matter of urgency.
"There are significant regional variations in vacancy levels and the quality of teaching also varies across the country. There is not enough good quality, continuing professional development available.
"There is a real danger that, without meaningful intervention from Government, these challenges will become an intractable threat to children's education."
Kevin Courtney, joint general secretary of the National Education Union, said: "The PAC has delivered a devastating critique of the government's failure to ensure that there are enough teachers working in England's schools.
"The Department for Education has been asleep at the helm whilst the teacher supply crisis has moved from critical to catastrophic status.
"The PAC is correct in its analysis that excessive workload and inadequate pay is failing to attract, and driving teachers from, the profession at a time when school rolls will rise by over half a million extra pupils.
UK news in pictures

Show all 50
Inadequate funding for schools will create a pressure keg of rising class sizes, creating even more unsustainable workload pressures for teachers and school leaders."
Geoff Barton, general secretary of the Association of School and College Leaders (ASCL), added that the report was a "devastating indictment" of the DfE's failure to get to grips with a crisis in teacher recruitment and retention.
He added: "We have offered to work with the government on developing an overarching strategy to improve teacher recruitment and retention. We renew that offer to new education secretary Damian Hinds.
"We are very keen to work constructively with him to solve a crisis which will become much worse – unless action is taken urgently – because pupil numbers are rising significantly and many more teachers will be needed."
Join our new commenting forum
Join thought-provoking conversations, follow other Independent readers and see their replies