More teachers reporting long-lasting mental health problems than 30 years ago, study finds
'Excessive demands upon staff are creating toxic work environment,' union boss says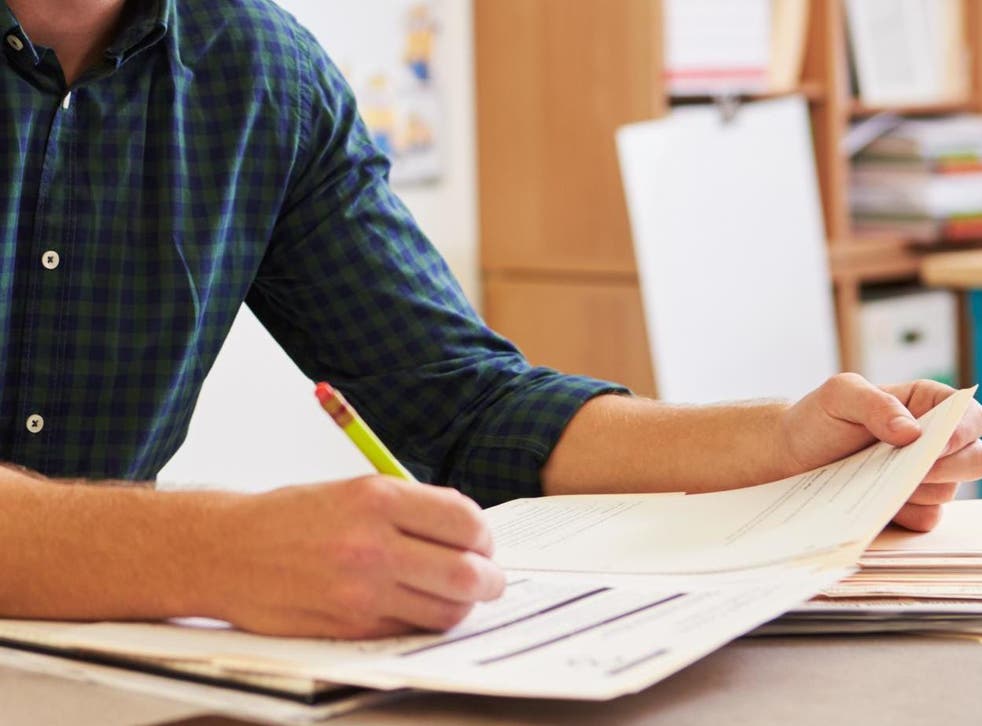 More teachers are suffering from a long-lasting mental health problem than 30 years ago, study finds.
One in 20 teachers in England now report a mental health problem that has lasted for more than a year, up from one per cent in the 1990s, according to research from the University College London (UCL).
The rise in mental health issues reported by teachers comes amid warnings that workload pressures and long working hours have contributed to a recruitment and retention crisis.
The study also shows there has been an increase in the percentage of school staff who have been prescribed antidepressant medication, from one per cent in the early 2000s to five per cent.
Researchers, who analysed data from more than 20,000 teachers and education professionals between 1992 and 2018, say the rise could be due to greater openness about such issues.
UK news in pictures

Show all 50
Nurses, accountants and human resource workers are also much more likely to report suffering from a long-lasting mental health problem than in the 1990s, the study finds.
Professor John Jerrim, lead author, said: "The teaching profession in England is currently in the midst of a crisis and one potential reason why its struggling to recruit and retain enough teachers is due to the pressures of the job.
"It has long been known that teaching is a stressful and challenging career and we wanted to see if the mental health and wellbeing of teachers had improved or declined, especially in light of government promises to ease the burden upon the teaching profession."
He added that more needs to be done to improve the mental health of the teaching profession.
It comes after the government missed its teacher training targets in most secondary school subjects last year.
Fewer than half (47 per cent) of the trainees required were recruited in physics and just a quarter of the design and technology trainees required were taken on, official figures show.
Geoff Barton, general secretary of the Association of School and College Leaders, said: "The fact that more teachers are reporting mental health problems is a huge concern.
"Regardless of whether it is a result of people being more willing to talk about such issues, as the study suggests may be the case, it is clear that something must be done."
Mr Barton called for school performance tables and inspections to be made fairer to reduce high levels of anxiety and workload in the profession.
Mary Bousted, joint general secretary of the National Education Union (NEU), said: "There is no doubt that the excessive demands upon education staff and the poor working practices they endure in schools and colleges are helping create a toxic work environment, leading to mental ill-health among both teachers and support staff.
"It is no wonder that we cannot recruit and retain the staff we so desperately need if workload demands are totally unsustainable.
"The challenge for the government is to address these issues and ensure that education staff are nurtured and supported in their role but there is currently little sign of any concrete action in this respect," she added.
A Department for Education spokesperson said: "We are already taking action in this area in order to strengthen work life balance and wellbeing for teachers.
"This includes reducing workload, supporting early career school teachers, promoting flexible working and tackling accountability pressures, as well as supporting schools to deal with behaviour management."
Register for free to continue reading
Registration is a free and easy way to support our truly independent journalism
By registering, you will also enjoy limited access to Premium articles, exclusive newsletters, commenting, and virtual events with our leading journalists
Already have an account? sign in
Register for free to continue reading
Registration is a free and easy way to support our truly independent journalism
By registering, you will also enjoy limited access to Premium articles, exclusive newsletters, commenting, and virtual events with our leading journalists
Already have an account? sign in
Join our new commenting forum
Join thought-provoking conversations, follow other Independent readers and see their replies