Teacher supply agencies searching as far as Canada and Singapore to plug staffing gaps
Exclusive: Strict limits on work permits have meant that up to 60 teachers recruited from the USA to start work in September are unlikely to turn up
Richard Garner
Wednesday 22 July 2015 21:46 Comments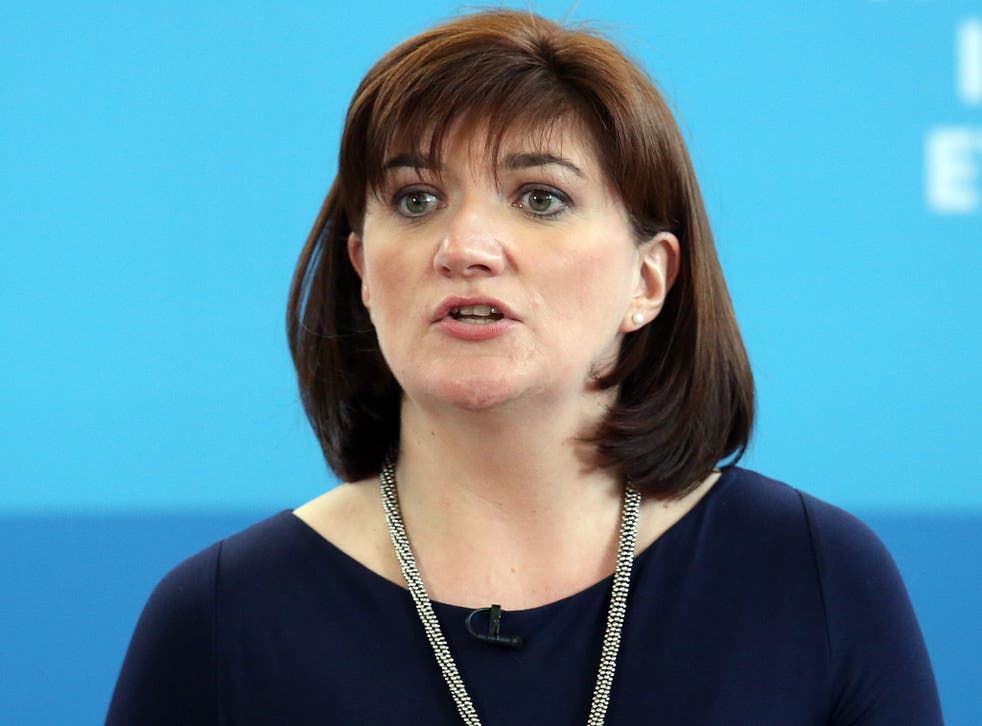 Teacher supply agencies are being forced to search as far afield as Canada and Singapore to plug school staffing gaps as a result of a shortage of fully trained recruits in the UK.
However, strict limits on work permits have meant that up to 60 teachers recruited from the USA to start work in September are unlikely to turn up - as they have been refused permission to work in the UK.
Tish Seabourne, managing director of TimePlan, said she had written to Education Secretary Nicky Morgan to lift the ban.
"I just fail to see how in any way a special needs teacher from America is going to damage the UK economy if they come over here to teach," she said.
"Yet when we applied for the Tier Two visas (the necessary work permits) in June - we were told the annual quota had been filled. It was the same story in July."
Both TimePlan, which has around 1,200 teachers on its books in any given year, and Aquinas, a growing agency based in Nottingham with 200 teachers on its books, have also been trawling for recruits in Canada. Australian and New Zealand are also being targeted.
Recruitment to the profession has been hit by a "four times whammy", according to Kevin Courtney, deputy general secretary of the National Union of Teachers.
"Firstly, as the economy picks up, there are more opportunities for alternative employment," he said.
"Then there is a need for more teachers because of the demographics of the rising pupil population.
"Thirdly, people are leaving because of the workload." The annual workforce statistics showed a 10,000 drop in the number of 50-year-olds still in teaching in the last four years to 75,500 in 2014."
Mr Courtney added: "Fourthly, there is what they have done to the pay system. We're facing a freeze limiting rise to one per cent over the next four years - and they've stopped automatic progression through the pay scales. It is only a minority of teachers who made pay progression last year."
Craig Anderson, education managing director of Aquinas - which is targeting Ireland and possibly Singapore as well as Canada, said: "We've gone for English speaking countries first and Singapore because of the quality of the maths teaching there.
"We've certainly seen a gap in the market this year and schools are struggling much more to fill places.
"The main problem is there is a lack of respect for teachers and a lack of earning potential.
"I do explain to those teachers I recruit from abroad that unfortunately there is a massive workload and there is a disrespect for teachers. Teachers used to be held in respect like doctors but not any more."
Ms Seabourne, from TimePlan, added that it had always recruited from abroad - but was having to step up its efforts as a result of the shortage of trained teachers now available in the UK.
"It's not just maths, chemistry and physics teachers we're short of," she said. "It's geography, special needs and even early years in London because of the increase in the population."
Mr Courtney said that he had been told of one Canadian teacher who had fled back to his home country on discovering the workload, telling his former UK colleagues: "You're all mad."
He added that schools were trying to plug staffing gaps by using teaching assistants.
"I think we're not at an absolute crisis yet but I think there will be a significant number of unqualified teachers filling vacancies," he added. "The trouble is it doesn't look good on your returns ( if you can't attract staff) and some heads might try to cover it up."
In her response to Ms Seabourne, Mrs Morgan said: "Teaching is a hugely popular career with more teachers in England's classrooms than ever before and record levels of top graduates entering the profession.
"We are clear that no sector should be automatically turning to immigration to resolve workforce difficulties. As the Prime Minister has stated, we need to reduce the demand for migrant labour."
She added that no jobs on the shortage occupation list - which included maths, physicvs and chemistry teachers - had been refused permission to work in the UK.
A spokesman for the Department for Education added: "The quality of teachers in England's schools is at an all-time high and there are now more teachers in the classroom than ever before … We continue offer bursaries worth up to £25,000 and prestigious scholarships.
"We are reducing unnecessary workload for teachers, we have protected the schools budget and we have given heads the freedom to pay good teachers more."
Register for free to continue reading
Registration is a free and easy way to support our truly independent journalism
By registering, you will also enjoy limited access to Premium articles, exclusive newsletters, commenting, and virtual events with our leading journalists
Already have an account? sign in
Join our new commenting forum
Join thought-provoking conversations, follow other Independent readers and see their replies