Theresa May's grammar schools project must not come at a cost to other schools, industry leaders warn
Concerns follow suggestions Budget shortfall could result in money being taken from local authority schools already facing cuts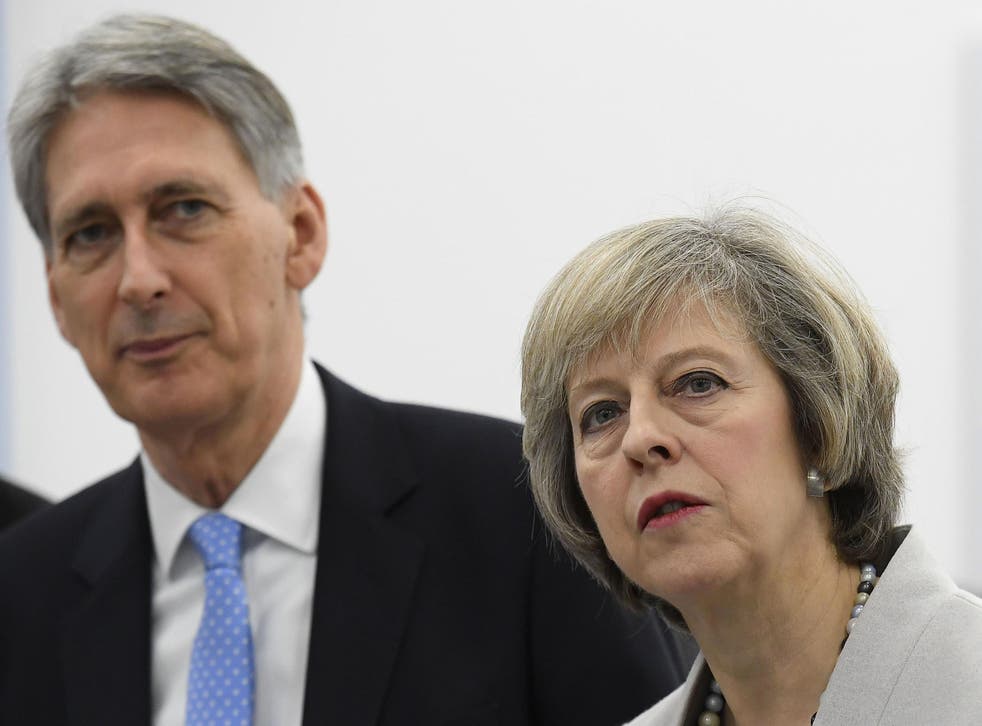 Theresa May's grammar schools project must not come at a cost to other schools, industry leaders have warned, as the Prime Minister faces fresh attack over Budget shortcomings.
Treasury officials admitted to The Independent that money set out in the Budget for the creation of new free schools will only fund a fifth of the 70,000 new school places promised.
Union leaders have since voiced fears over suggestions that the remaining money needed could be met using the capital budget from existing local authority schools, resulting in money that might pay for improvements to state comprehensives being siphoned off to build more grammars.
The concerns follow claims the Government is "wasting billions" in taxpayers' money by building state-of-the-art free schools that stand empty while ageing local authority buildings are left neglected in need of repairs.
A scathing report from the National Audit Office states some £6.7bn is needed just to bring all existing school buildings up to a "satisfactory" standard.
Speaking to The Independent, Dr Mary Bousted, general secretary of the teachers' and lecturers' union ATL, said the cash anomaly was another example of poor planning on the Government's behalf, which comes at a cost to children's education.
She said: "Spending limited resources on pet projects takes valuable funding away from the majority of schools, many of whom are already struggling to makes ends meet and provide the high-quality education they desire for their pupils in healthy, safe and suitable buildings.
"The Government has yet again gone down the wrong road in its attempts to ensure that there are sufficient places for the nation's children."
UK news in pictures

Show all 50
A further 140 new free schools – which are free from local authority control and will include selective schools such as grammars – are to be created as part of the Government's pledge to provide 70,000 more school places for the growing population.
But analysis of existing Government data shows the £320m will only deliver some 13,000 places by 2020, with additional money earmarked for the next parliament still only creating just over half the promised total.
The NAO report indicated that each new free school place costs £24,600, at which level the £320m promised would only pay for 13,008 places.
Labour MPs who uncovered the shortfall claimed it pointed to "broken promises".
Dr Bousted added: "Free schools are the most expensive way of creating new school places and often these are in the areas without the greatest need.
Sex education to be made compulsory in all schools in England
"The Government should know how many school places are needed and it needs a clear plan to ensure it meets the demands and that all schools receive sufficient funding.
"This plan must serve all young people and their families well. Funding the expansion of selective education is a mistake that will result in a small minority of young people benefiting at the expense of the majority of children."
Last week New Schools Network director Toby Young, who is to work with the Government in drawing up the expansion plans, contested claims money spent on new free schools was "wasteful", insisting the their expansion is shown to be the most economical way to ensure enough school places are provided to meet growing demand.
Of those new free schools, he told The Independent no more than five grammars would realistically be able to open by the end of the current Government.
Commenting on the Chancellor's Budget announcement's, Shadow Education Secretary Angela Rayner said it was a "budget of half measures".
She said: "We need many more new schools to meet the increasing demand for places, but the Chancellor is short changing our children by not supplying nearly enough new places and providing nowhere near the money needed.
"According to the National Audit Office, free school places are far more expensive any other type of new school. Primary school places cost on average £14,400 while secondary places cost £19,100. So his money will not go far enough.
"The Chancellor is spending far too little, too late to avert the crisis in school places. And he has done nothing to plug the £3bn cuts which schools are now facing all over the country. He has missed the opportunity to keep the Tories manifesto pledge to protect real terms funding for every pupil.
"Their obsession with new grammar schools is a distraction from the real issues – funding cuts, class sizes, teachers leaving the profession in droves."
Register for free to continue reading
Registration is a free and easy way to support our truly independent journalism
By registering, you will also enjoy limited access to Premium articles, exclusive newsletters, commenting, and virtual events with our leading journalists
Already have an account? sign in
Register for free to continue reading
Registration is a free and easy way to support our truly independent journalism
By registering, you will also enjoy limited access to Premium articles, exclusive newsletters, commenting, and virtual events with our leading journalists
Already have an account? sign in
Join our new commenting forum
Join thought-provoking conversations, follow other Independent readers and see their replies