Transgender pupils to be recognised in future A-level results
Non-binary pupils will soon be reflected in A-level results breakdown, say exam boards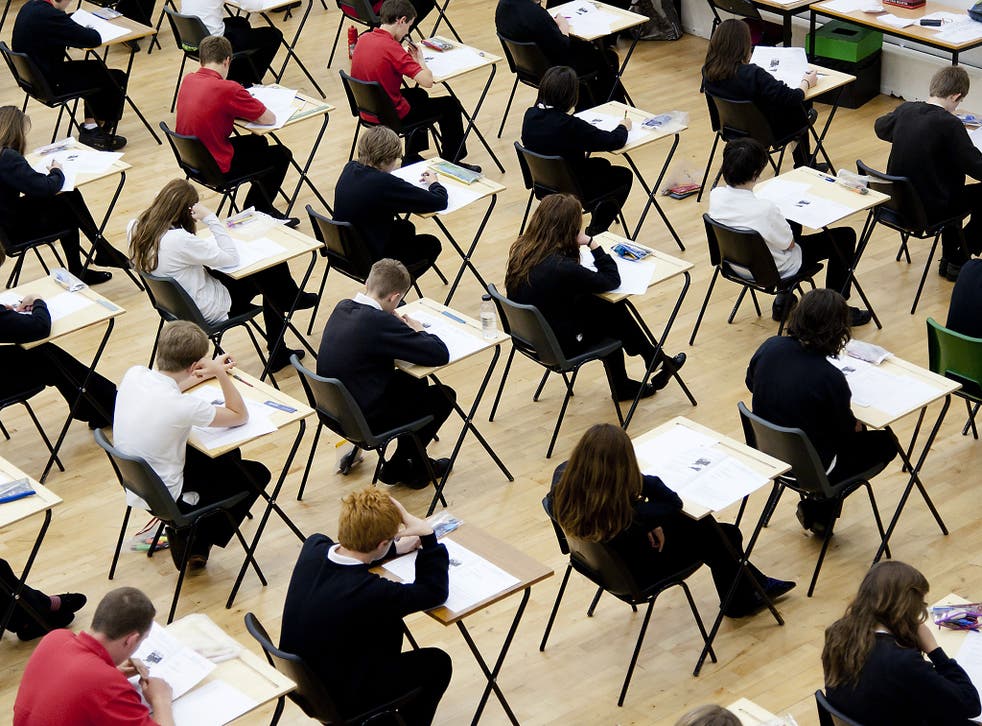 A-level exam boards could soon include a third gender box for candidates, as schools and assessment bodies move to become more gender inclusive.
Currently, exam entries are broken down into just two categories – male and female candidates.
But exam bosses said conversations are taking place with charity Stonewall to address the growing need to reflect societal change.
Speaking at a press briefing on A-level results day, Sharon Hague, senior vice president of Pearson, which runs the Edexcel exam board, said providing for transgender and non-binary pupils was something the industry had been working on in recent months.
When asked whether other gendered pupils would be recognised within the annual results breakdowns, Ms Hague said: "This is something that young people feel strongly about.
"Exam boards do have a process for making sure students who receive their qualification, should they identify in a different way, their qualification can be changed and updated to reflect that.
"We're working with Stonewall to reflect that in the way we capture information in the future.
"We don't do that currently, but it is something we are looking at."
UK news in pictures

Show all 50
Increasing numbers of children and young adults are seeking referrals for gender identity clinics, according to NHS figures.
While the number of those who consider themselves to be transgender is said to be "marginal", a report last year found the proportion had increased tenfold over a six-year period.
Earlier this year, St Paul's school for girls announced it had introduced a "gender neutral protocol" allowing pupils to wear boys' uniforms and use traditionally male names if they wanted to.
The top London private school will now consider requests from students from the age of 16 to go through a formal process to be known within the school either as boys or gender neutral.
The school is one of a number to adapt its policies in keeping with transgender concerns and has been widely praised by LGBT groups and charities as a "smart and sensible move".
Carrie Paechter, a professor of Education at Nottingham Trent University who specialises in gender identity in childhood, said the inclusion of non-binary candidates was "right and proper".
"Looking at it from a data perspective, it could make things more difficult in terms of analysing the results. For instance, if someone has transitioned recently, they'll still go under their identified gender, so that will skew the data to some extent.
"But they should definitely do it because young people don't always identify as male or female. For some it can be distressing having to be categorised as they are and at the moment the numbers are not so great that it will not have an effect on the stats."
The National Union of Teachers has also published advice on "challenging gender stereotypes", noting that "many men and women feel constrained by the narrow roles assigned to them by societal pressures, and girls and boys are expected to conform to narrow ideals of masculinity and femininity from a very early age".
Join our new commenting forum
Join thought-provoking conversations, follow other Independent readers and see their replies