EU students in England will pay same tuition fees after Brexit, government says
Europeans will access same financial support and be charged the same for duration of their degrees
Eleanor Busby
Education Correspondent
Monday 02 July 2018 13:38 Comments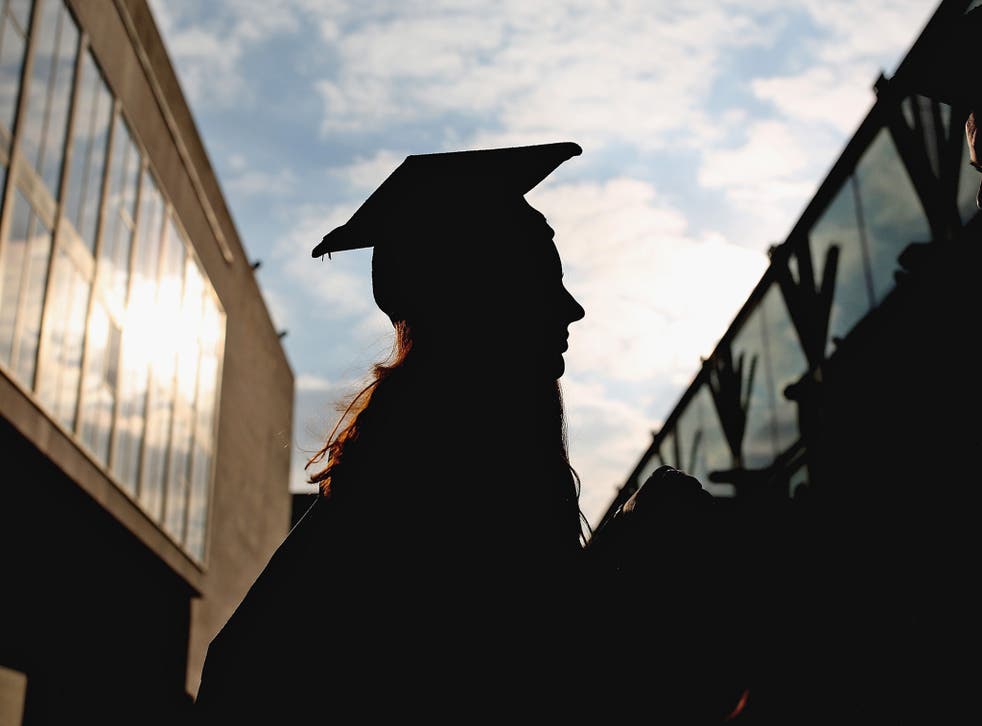 EU students enrolling at universities in England in the first academic year after Brexit will pay the same tuition fees as British students, the government has announced.
Damian Hinds, the education secretary, has said EU students starting in autumn 2019 will access the same financial support and will be charged the same for fees during the duration of their degrees.
He also announced a freeze on the maximum tuition fees a university can charge – which is £9,250 a year - will remain for a second year to enable more people to access higher education or training.
Mr Hinds said he wanted to provide "clarity and certainty" on the situation for students from the EU who wish to study here, following criticism that the government's handling of Brexit has led to uncertainty among European citizens in the UK.
The announcement comes amid industry-wide fears over the potential effects of Brexit on higher education institutions.
Mr Hinds said: "I want everyone with the talent and potential to be able to take advantage of our world class universities.
"We've already raised the amount of money graduates need to earn before starting to pay back their student loans, and freezing tuition fees for another year is another example of the steps the government is taking to support those in higher education.
"Students from the EU make an important contribution to the universities sector and it is a testament to our system that so many students from abroad choose to come and study here."
Alistair Jarvis, chief executive of Universities UK, said: "This announcement on fees and financial support provides much needed clarity for EU students and for universities.
"Students from EU countries can now apply for places on undergraduate courses starting in autumn 2019 with the confidence that they will not have to pay up-front tuition fees and will remain eligible to receive government-backed loans to cover their tuition fee for the duration of their courses.
"This announcement means that EU students commencing courses in autumn 2019 will continue to pay the same tuition fees as UK students for the full duration of their courses."
But Mr Jarvis added: "Another year of freezing tuition fee levels for English students will put additional pressures on university finances. Universities continue to work hard to seek efficiencies and deliver value for money for students."
UK news in pictures

Show all 50
Tim Bradshaw, chief executive of the Russell Group, said: "Today's announcement could not have come a moment too soon. Applications open in a just a few months and many prospective students are already attending open days and making their decisions.
"It is important that, after Brexit, the UK can continue to compete as a top destination for international talent.
"Russell Group universities receive over 100,000 applications from EU students each year. They enrich campus life and provide a welcome boost to the UK economy."
Register for free to continue reading
Registration is a free and easy way to support our truly independent journalism
By registering, you will also enjoy limited access to Premium articles, exclusive newsletters, commenting, and virtual events with our leading journalists
Already have an account? sign in
Join our new commenting forum
Join thought-provoking conversations, follow other Independent readers and see their replies