Number of EU students applying to UK universities falls by 7% since Brexit, latest figures reveal
University applications fall across the board amid fears Brexit, higher tuition fees and rising cost of living make UK 'increasingly less attractive option' for candidates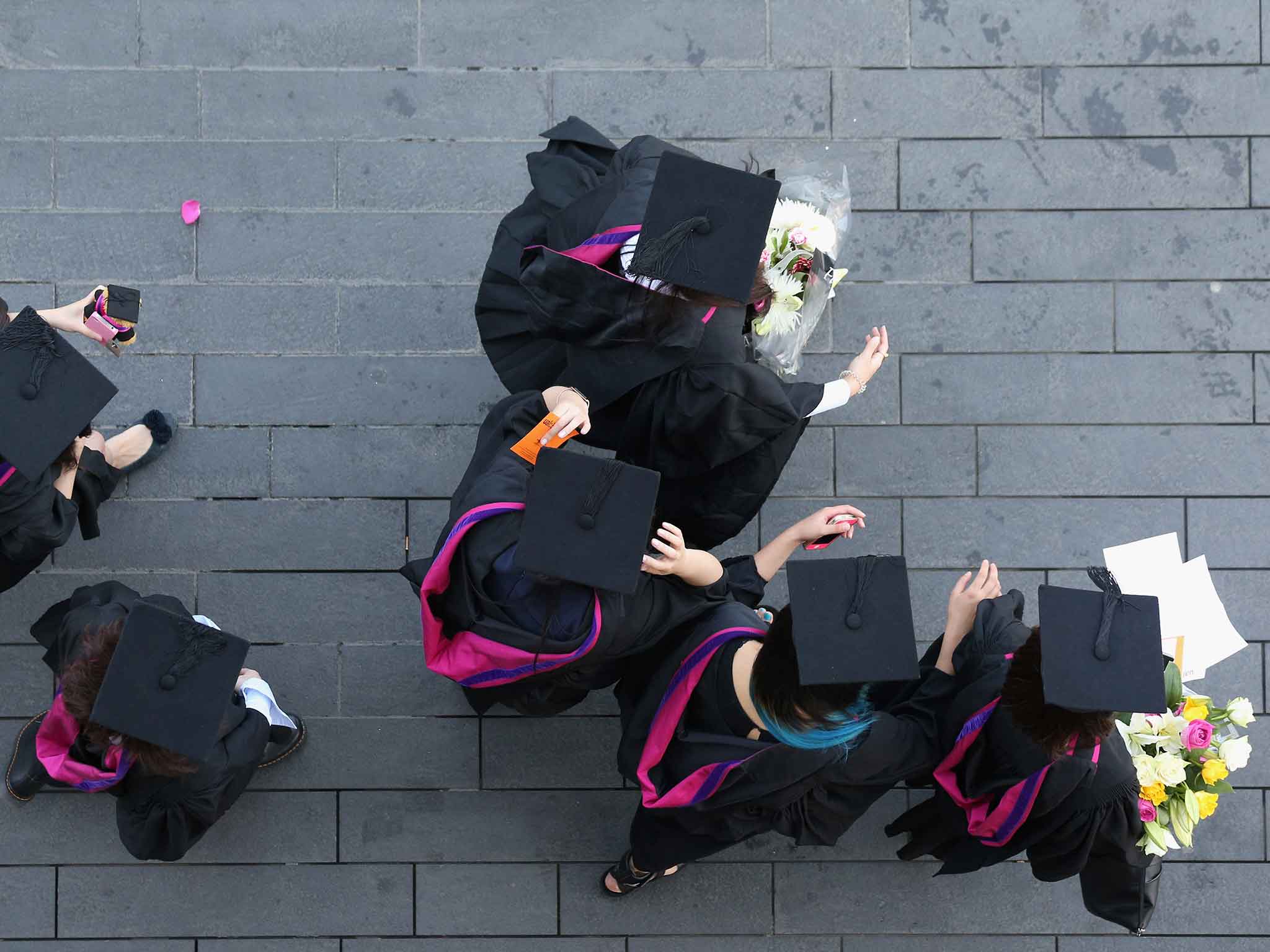 Universities across the UK are experiencing a dramatic fall in applications from EU students since the Brexit vote, latest UCAS figures have revealed.
UK applicant figures have also decreased to a total of 469,490 – a fall of five per cent on this time last year, and international students by a small margin.
Students applying for places from the EU are down by seven per cent – the first decrease in almost a decade.
The fall in numbers comes amid industry-wide fears over the potential effects of Brexit on higher education institutions.
Leading academics have warned MPs that a hard Brexit could be the "biggest disaster" in higher education for many years, and that leaving the European Union could cause irrevocable damage to the reputation of British universities.
Last week the Government's Education Select Committee panel heard top academics had already pulled out of UK-based research bids as a consequence of the Brexit vote.
Applications from across the European Union have already dropped by 14 per cent at Cambridge University for undergraduate courses alone, MPs were told.
Across the UK, the number applying to higher education has fallen: from England by six per cent, from Northern Ireland by five per cent, from Scotland by two per cent and from Wales by seven per cent.
Analysis of UCAS data reveals that the largest decreases are for older applicants from England and Wales, with the number of those over the age of 25 having decreased by almost a quarter (23 per cent).
Cheapest universities for undergraduate cost of living
Show all 3
The subject experience the most notable decrease in applicants this year is nursing – candidates from England making at least one choice to nursing fell by almost a quarter (23 per cent) down to 33,810 in 2017 – fuelling concerns over NHS shortages.
Demand for higher education remains high among 18-year-olds, however the increase in English applications is smaller than in recent years.
In Northern Ireland and Wales, application rates for 18 year olds have fallen slightly from last year's record levels, and in Scotland they remain unchanged.
Sorana Vieru, NUS Vice President said of the figures: "The seven per cent decline in applications of students from the EU after the referendum result should be seen as a warning that studying in the UK is a considerably less attractive option than it was 12 months ago.
"It is unacceptable for Theresa May to use EU students as bargaining chips in the Brexit negotiations. To help reverse this worrying decline, she must take international students out of net migration figures."
Last year the Government confirmed plans to end bursaries for student nurses and midwives from 2017, a move the Royal College of Midwives said threatened the future of maternity services in England.
Responding to the figures, Shelly Asquith, NUS Vice President, said was "alarming but not surpising" to hear that student nurse applications had fallen.
"Nursing students are more likely to be women, mature students, Black, and have caring responsibilities," she said.
University of Liverpool Law professor explains why Leave campaign lied 'on an industrial scale'
"They are not free to take on paid work because they are committed to mandatory placements that run throughout the year. The government are gambling with the lives of students and, in the light of the current workforce crisis, the future of the NHS."
Professor Dame Jessica Corner, Chair of the Council of Deans of Health, said the fall was "to be expected", however, and that numbers would likely pick up in future years.
She added: "Our members report receiving a high number of good quality applications for most courses and they will continue to recruit through to the summer. Where courses have historically had a large number of applicants, fewer applicants might well not affect eventual student numbers".
Union leaders welcomed a continued rise in application rates from disadvantaged students this year, but said there were still "a number of areas of concern".
Responding to the publication of the figures, Dame Julia Goodfellow, President of Universities UK and Vice-Chancellor of the University of Kent, said while the drop was "not catastrophic", there was "a need to address some issues urgently".
"The drop in EU applicants highlights the need to ensure that, following the vote to leave the EU, prospective European applicants are made fully aware of the fees and financial support arrangements well in advance of next year's cycle," she added.
Speaking in front of the Education Select Committee in Oxford last month, Alistair Fitt, vice-chancellor of Oxford Brookes University, said Brexit "would probably be the biggest disaster for the university sector in many years".
Vice-chancellors had previously complained that reassurances were yet to be made from the Government over the future of funding for university research, as much of this comes from the EU.
Written evidence for the inquiry had previously warned the number of prospective EU students choosing to study in the UK might fall as a result of Brexit – a loss that could cost the UK economy more than £690m per year.
Join our commenting forum
Join thought-provoking conversations, follow other Independent readers and see their replies