Tuition fees set to rise to £11k for two-year degrees after MPs back legislation
'The government should focus on fixing a finance system which piles huge debts on students'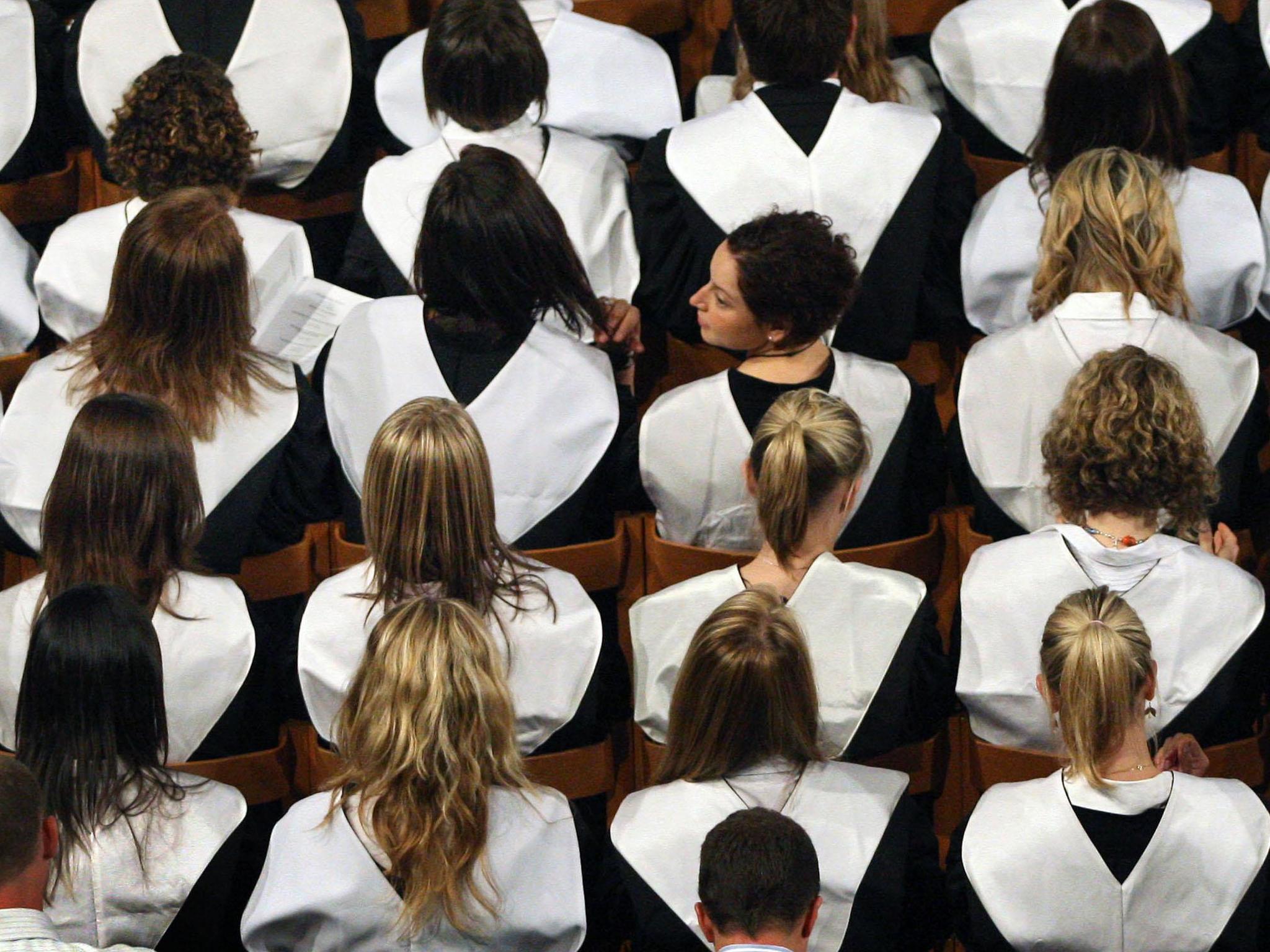 Tuition fees for some degrees could rise to more than £11,000 per year after MPs passed legislation allowing universities to charge more for shorter, more intensive courses.
As a result students in England could be offered "accelerated" two-year courses from September, which the government says will save them 20 per cent on tuition fees compared to traditional three-year degrees.
This would allow universities to charge £11,100 a year, compared with the £9.250 a year paid for three year courses.
The proposals allow institutions to charge up to 20 per cent more per year for these shorter, more intensive degrees due to the increased teaching time required.
The Department of Education said this offers students a saving of at least £5,500 in total tuition costs, as well as saving them on maintenance costs for an additional year.
But Matt Waddup, head of policy at the University and College Union, has called on the government to instead fix a system that "piled debts on students".
He said: "Instead of gimmicks which risk undermining the international reputation of our higher education sector, the government should focus on fixing the underlying problems with our current finance system which piles huge debts on students. This decision is not about increasing real choice for students, it is about allowing for-profit companies access to public money through the student loans system.
"Without proper safeguards, accelerated degrees will quickly become devalued, but the government shows no signs that it understands this."
Student news in pictures
Show all 34
Gordon Marsden, shadow higher and further education minister also said it was "extremely disappointing" that "the government have pressed ahead with the increase despite the very serious questions about access for disadvantaged students, workload for university staff and guaranteeing the quality of university education."
He added: Increasing annual tuition fees is absolutely the last thing that the government should be doing."
Support free-thinking journalism and attend Independent events
The legislation will now go to the House of Lords for approval. It is hoped the courses will be on offer from September this year.
Chris Skidmore, universities minister, said: "The passing of this legislation is one of the great modern-day milestones for students and breaks the mould of a one-size-fits all system for people wanting to study in higher education. For thousands of future students wanting a faster pace of learning and a faster route into the workplace at a lower overall cost, two-year degrees will transform their choices."
Join our commenting forum
Join thought-provoking conversations, follow other Independent readers and see their replies