UK university chefs plan menu makeover to satisfy palates of Chinese students
Move to improve quality of Chinese cuisine comes after fact-finding trip to China made by a dozen British universities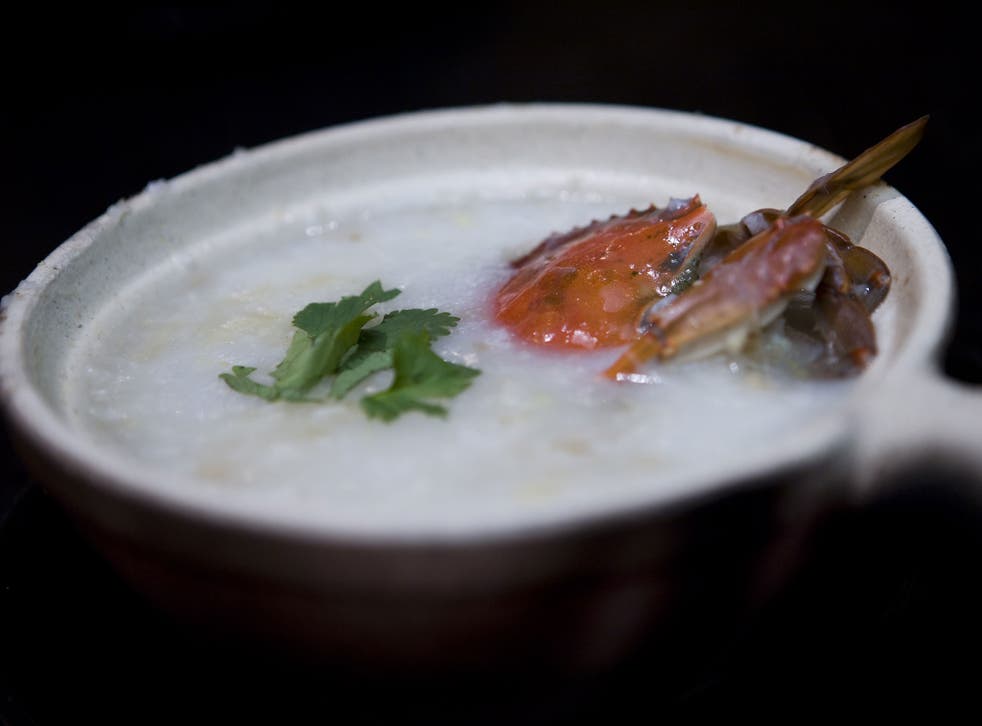 With students notorious for surviving on culinary delights ranging from baked beans to Pot Noodles and endless rounds of toast, British universities have not traditionally been under pressure to offer much beyond chips, pasta, and pizza.
But in a bid to satisfy the palates of Chinese students studying in Britain every year, which bring in millions in tuition fees, campus chefs are now planning a makeover of their menus.
The move comes in the wake of a fact-finding trip to China, organised by The University Caterers Organisation (Tuco), by a dozen British universities.
"While our degree education might be world-class our food remains a joke across the globe. This partly stems from our current attempts to replicate international cuisine; after our trip to China I think we all agree that we have been getting it wrong so far," said Julie Barker, Tuco chair, and director of accommodation and hospitality at the University of Brighton.
One discovery was that British universities which had been trying to impress Chinese students with a traditional rice porridge dish called congee had been using the wrong recipe - failing to use ingredients such as coriander and chillies.
And it became apparent during the trip, which took place late last year, that charging for chopsticks is not a good idea. "Imagine you are a Chinese student and you have to pay for chopsticks. Well, you're going to think, 'What the hell have I done coming here?' They are going to get the chopsticks for nothing now," commented Scott Girvan, executive chef at the University of Glasgow.
Another delegate, Matthew White, director of catering, hotel and conference services at the University of Reading, told Times Higher Education: "One of the first meals they get is breakfast, which is likely to be cereal, milk and bread - all things the Chinese don't really eat. Beans, egg and sausage isn't going to cut it."
A training and information package on Chinese cooking is now being developed by Tuco for use by chefs and catering managers at campuses across Britain. "Our trip gave us areas to focus on around adapting Asian dishes for the English market so it will appeal to our foreign students, and make them feel that their needs are being met by demonstrating a stronger, more authentic understanding of their culture," commented Ms Barker.
The move comes just months after the Chancellor, George Osborne, in a speech in Chengdu, said: "We want to see more Chinese students in Britain. There is no cap on the number of students from China who can come to Britain, I want that message understood across this great nation."
There's a strong financial incentive for British universities to make sure they cater to the tastes of Chinese students. For China is the single biggest source of foreign students in Britain, accounting for more international students than all of Europe combined. But the growth in Chinese students has virtually halted, according to new figures released by the Higher Education Statistics Agency last week. These show that the number of first year students from China stood at 58,845 in 2014/15 – up just 35 from the previous year.
Responding to news of the drive to improve the food offered to foreign students, Jacquie Jenkins, senior adviser for education engagement at the British Council, said: "International students make a vital academic, cultural and economic contribution to the UK, so we welcome this effort by UK universities to help international students culturally acclimatise and enjoy studying and living in the UK."
And David Martin, marketing director at the China-Britain Business Council, commented: "Chinese people love their food and UK educational institutions that go the extra mile by literally catering to Chinese students' needs will leave them with a much stronger impression of the UK."
Register for free to continue reading
Registration is a free and easy way to support our truly independent journalism
By registering, you will also enjoy limited access to Premium articles, exclusive newsletters, commenting, and virtual events with our leading journalists
Already have an account? sign in
Register for free to continue reading
Registration is a free and easy way to support our truly independent journalism
By registering, you will also enjoy limited access to Premium articles, exclusive newsletters, commenting, and virtual events with our leading journalists
Already have an account? sign in
Join our new commenting forum
Join thought-provoking conversations, follow other Independent readers and see their replies