Universities call for more student support funding, as NUS warns of mental health crisis 'exacerbated' by coronavirus
Universities UK calls for government to 'step up'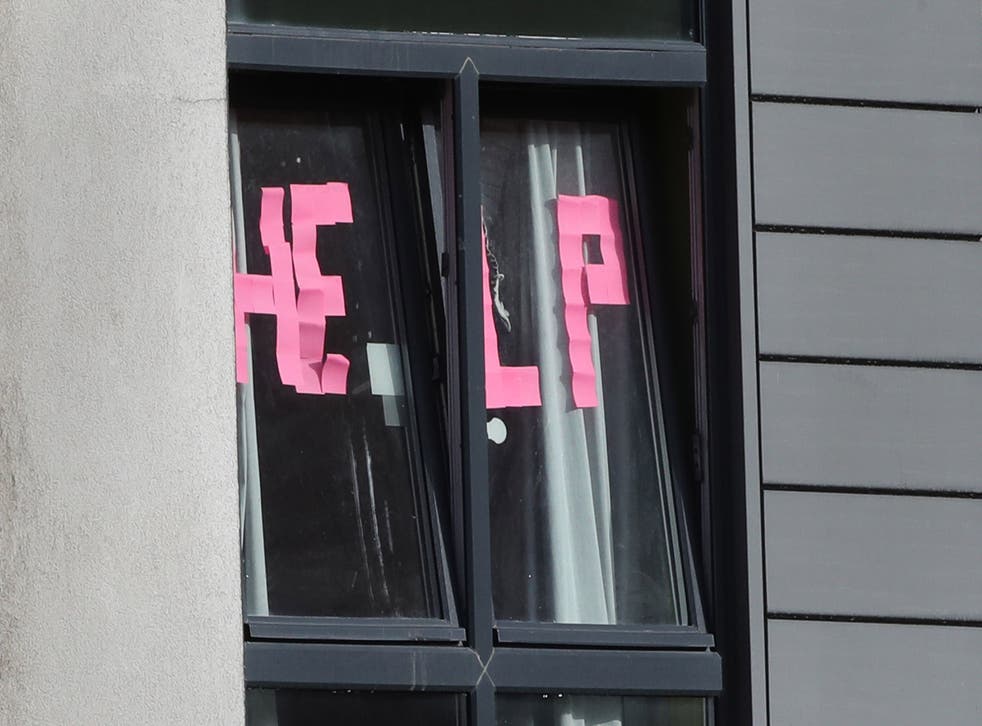 A leading body has called for the government to put more funding into university support services amid "significant increases in demand", as the National Union of Students (NUS) warned a mental health crisis on campus has been "exacerbated" by coronavirus.
It comes as an NUS survey found more than half of students in a new survey said their mental health was worse than it was before the pandemic.
Universities UK (UUK), which represents 140 institutions, said universities had worked "really hard to transform support services to meet the challenges of the pandemic" - including moving services online.
"Universities will continue to work hard to provide the best possible support for students, however they are they are seeing significant increases in demand for university-funded support services, which were already plugging the gaps resulting from the lack of NHS resources and funding," UUK said in a statement.
"We are asking government to step up support for students. Universities need additional funding for support services in response to the additional demand and costs."
Two separate surveys released this week shone a light on student mental health, a poll from the Office for National Statistics found 57 per cent of student participants said their mental health and wellbeing had deteriorated between the start of term and late November. 
Meanwhile, the new NUS survey found 52 per cent of students said their mental health had deteriorated or been negatively affected by the pandemic.
"The pandemic has seen significant additional demand on student services including the need to wrap support around students who are required to self-isolate," UUK said. "Demand for support has doubled – in some cases quadrupled – and this is reflected in significantly increased spend."
The body added: "It has been estimated that the UK sector will spend an additional £118 in 2020-21 on student support."
In the NUS survey of more than 4,000 students, 20 per cent of participants had asked for support for their mental health, with this figure rising slightly to 29 per cent for those who reported theirs as worsening.
"There was already a mental health crisis on campus that has been exacerbated by Covid-19," Larissa Kennedy, the NUS national president said.
"To alleviate this crisis students need greater financial support, accessible learning spaces and safe accommodation," she added.
The NUS has previously called for rent rebates for the time students are not in accommodation, having followed government guidance over when to travel for Christmas.  
After students came back to campus in September, outbreaks erupted on campus, and thousands were sent into self-isolation. Classes have been pushed online this term and campus facilities restricted as universities took safety measures over coronavirus.
The NUS survey found social habits had also changed, with more than half interacting less with other students at their institution, their coursemates and friends than they did before the pandemic, which has put restrictions on socialising for the whole population.
"It should be no surprise that the majority of students have experienced deteriorating mental health as a result of the pandemic," Ms Kennedy, the NUS national president, said. "It is deeply troubling that students are not getting the support that the need, with only 29 percent of those reporting worse mental health accessing services."
In the separate ONS survey, more than one fifth of participants said their mental health had got "much worse" when asked towards the end of November, while more than a half in total said it had deteroiated to some degree.
Students are significantly more anxious than the general population of Great Britain, with mean scores of 5.3 compared with 4.2 respectively, where 0 is "not anxious at all" and 10 is "completely anxious", the ONS report found.
Meanwhile, more than half of respondents to the ONS survey of more than 2,000 students in England were either "dissatisfied" or "very dissatisfied" with their social experience over the first months of the academic year.
Universities UK said: "Universities have been working really hard to transform support services to meet the challenges of the pandemic, moving counselling and advice online, building digital communities and developing new services to identify those in difficulty and to meet new needs."
The Department for Education have been approached for comment.
Join our new commenting forum
Join thought-provoking conversations, follow other Independent readers and see their replies