Universities launch tuition fees price war
One institution in five to make cuts weeks before application deadline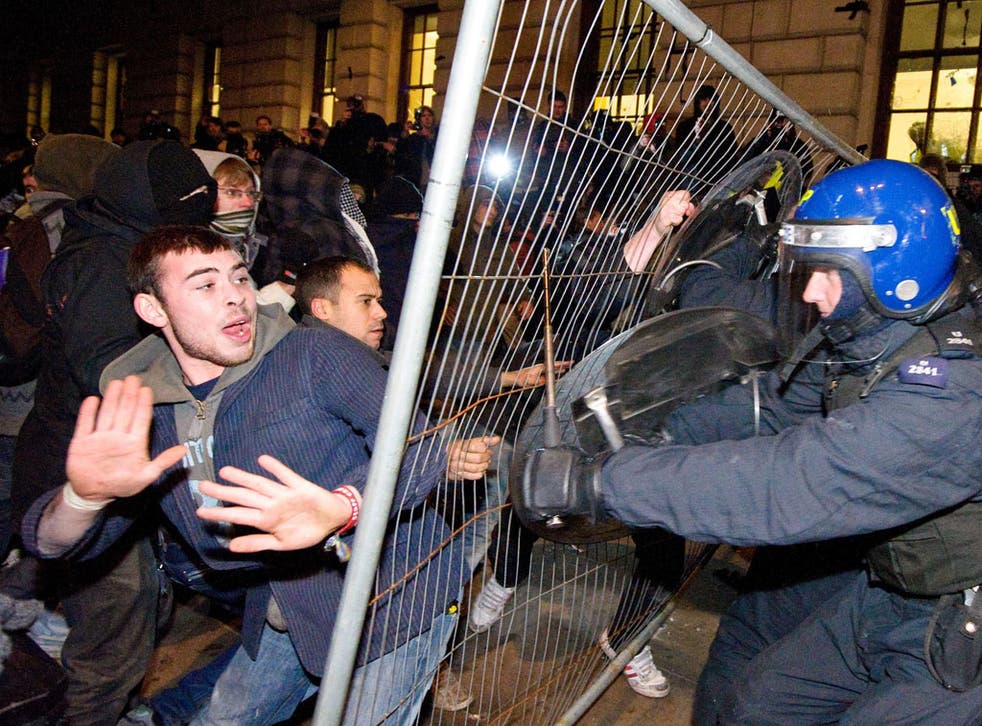 The career plans of thousands of students have been thrown into confusion after it emerged that one in five universities is seeking to reduce its fees, with only weeks to go before the application deadline.
Many prospective students will have applied for cheaper universities, only to discover that others – which they decided were too expensive – are now within their budget. Others who opted for a more expensive course may now get a windfall in terms of reduced fees. Labour described the confusion in the applications process as "unbelievable", while student leaders said the "botched changes" were causing "great uncertainty".
A total of 27 English universities have applied to the Office for Fair Access (Offa), the universities watchdog, to revise agreements they had signed earlier this year in an attempt to reduce their fees. Universities blame delays in the Government's announcement of changes to higher education funding which meant that those charging less than £7,500 a year now qualify to bid for 20,000 places set aside by ministers.
Those seeking a reduction are understood to be mainly universities whose average fees are nearest the £7,500 ceiling. But some that opted to charge the maximum £9,000 a year for courses have also applied. Two universities to confirm they were seeking to reduce their charges to meet the £7,500 figure were Worcester and West London, both of which currently charge just over £7,600. Offa will make a final decision on the revised applications by the end of the month.
Ministers set up the bidding war for cheaper places after being stunned by the number of universities planning to charge the £9,000-a-year maximum. Originally, it was thought that charges would not breach £6,000 apart from in "exceptional cases".
"It is unbelievable that students have had to apply for courses before knowing how much they will pay in fees," said Labour's higher education spokeswoman Shabana Mahmood.
Sally Hunt, general secretary of the University and College Union, added: "Leaving universities and students to scramble around trying to save a few quid here and there is no way to run a world-class university sector. The Government's decision to move the goalposts on fee levels after it got its sums wrong exposes the mess it has made of university funding.
"Some universities may feel they have no option but to reduce their fee levels to try and compete for extra students and students will be wondering if there is now a cheaper option on the market for them."
More than a third of English universities chose to charge £9,000 for all courses when the fee levels were first revealed over the summer. Early application figures from the Universities and Colleges Admissions System showed a 12.5 per cent fall in applications compared with the same period last year. The final student application deadline is 15 January.
"The Government's botched changes to higher education are continuing to cause great uncertainty for students, with many looking to apply to university still in the dark about the fees and the support they will get," said Liam Burns, president of the National Union of Students.
Gill Wyness, a researcher at the think-tank Centre Forum, warned students to "delay popping their champagne corks" until they saw details of the proposed fee reductions. "It seems likely that the cuts to fees will be relatively small and concentrated amongst institutions that were always going to charge just over £7,500," she added.
Join our new commenting forum
Join thought-provoking conversations, follow other Independent readers and see their replies