Racial inequality in 'danger of being accepted as fact', think tank warns
Research grants should be held back from institutions failing to boost diversity, report says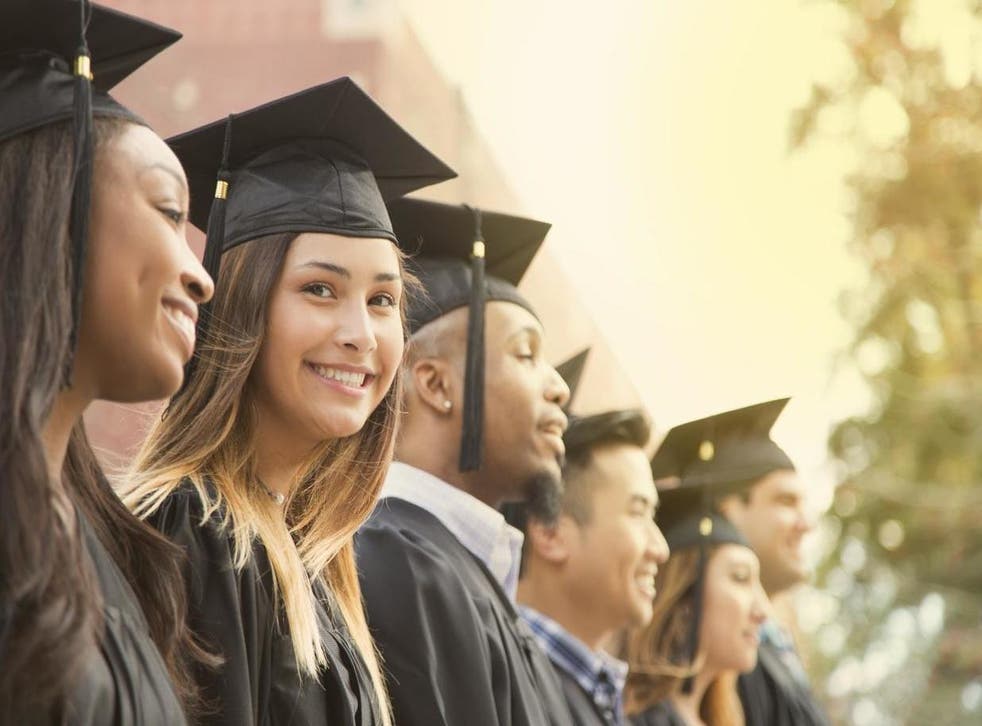 Racial inequality is in "danger of being accepted as fact" in higher education, a think tank warns as report suggests research funding could be held back from institutions that fail to take action.
A paper from the Higher Education Policy Institute (HEPI), which features a series of essays, warns that it is currently too easy for sector leaders to "treat it like someone else's problem".
Research grants to universities should be made conditional on their participation in the race equality charter – a scheme where institutions commit to reducing disparities, the report suggests.
The charter aims to narrow the attainment gap of black and ethnic minority (BME) students, improve the representation of BME staff and students, and "decolonise" the existing curriculum.
Universities participate in the programme as a commitment to reducing race equality gaps. But currently only 56 institutions are members of the charter and a handful hold awards for their work.
UK news in pictures

Show all 50
Hugo Dale-Rivas, policy officer at HEPI, said: "Racial inequality is in danger of being an accepted fact in higher education. It is too easy for people to shrug and treat it like someone else's problem."
Kalwant Bhopal, professor of education and social justice at the University of Birmingham, argues in the report that race has been a "secondary priority" on the equalities agenda compared to gender.
In her essay, she noted that applications to take part in a similar gender equality programme increased by 400 per cent after British Medical Research Council funding was only granted to members of the scheme who had proved they were doing good work.
She said: "If higher education is serious about social justice, then race equality must be seen as a priority – linking the race equality charter to research funding would be a good start."
Other recommendations in the report include funding new PhD places for BME candidates and rewarding informal work by BME academics – such as mentoring BME students.
The paper comes after the former president of the National Union of Students (NUS), Shakira Martin, attacked the system for being "institutionally racist" in one of her last interviews in the role.
Last month, graduates of the University College London wrote an open letter to the institution claiming that there was not enough Africa in its master's course in African studies.Their call is the latest example of growing pressure from students to "decolonise" the curriculum.
On the report, a NUS spokesperson said: "These suggestions are useful approaches. However, none of them are a simple single solution to the complex mechanisms that end in racialised outcomes.
"The race equality charter, for example, helps enable and shape funding and action, but its bronze award itself does not mean an institution has ended institutional racism."
They added: "Our institutions must be decisive and undertake widespread action for change – including funding support for student-led change."
Chris Millward, director for fair access and participation at the Office for Students (OfS), said: "There is a need for straight conversations about the stubborn attainment gaps between some ethnic groups, which are holding some students back from achieving their full potential.
"It is a great injustice that black students should be so much less likely than their white peers to complete their courses, gain the top marks and secure graduate employment."
He added: "The OfS is agreeing plans and targets with all higher education providers to reduce and ultimately eliminate the gap in degree outcomes between white and black students. We have set an ambitious goal to remove the gap that cannot be explained by subject or entry qualifications within the next five years.
"This is a realistic goal if universities and other higher education providers take the urgent action that is needed to understand and address the barriers to success."
Support free-thinking journalism and attend Independent events
Jo Grady, general secretary of University and College Union, said: "There is no room for complacency when it comes to tackling these persistent barriers to access and progression. Universities need to do much more, including ensuring that BME students from all backgrounds can get a foot on the ladder in academia."
A UUK spokesperson said: "We recognise that there is more to be done in this space, and earlier this year asked all universities to go further in their efforts to remove racial inequality by developing racially diverse and inclusive environments."
They added that many members are already signed up to the charter and UUK has signposted it "as a positive opportunity for universities".
Register for free to continue reading
Registration is a free and easy way to support our truly independent journalism
By registering, you will also enjoy limited access to Premium articles, exclusive newsletters, commenting, and virtual events with our leading journalists
Already have an account? sign in
Register for free to continue reading
Registration is a free and easy way to support our truly independent journalism
By registering, you will also enjoy limited access to Premium articles, exclusive newsletters, commenting, and virtual events with our leading journalists
Already have an account? sign in
Join our new commenting forum
Join thought-provoking conversations, follow other Independent readers and see their replies