University strikes: Students set to receive 'direct compensation' over lectures missed due to action, minister says
Universities should 'step up to the plate' and compensate affected students, minister Sam Gyimah says as university walkouts across the country continue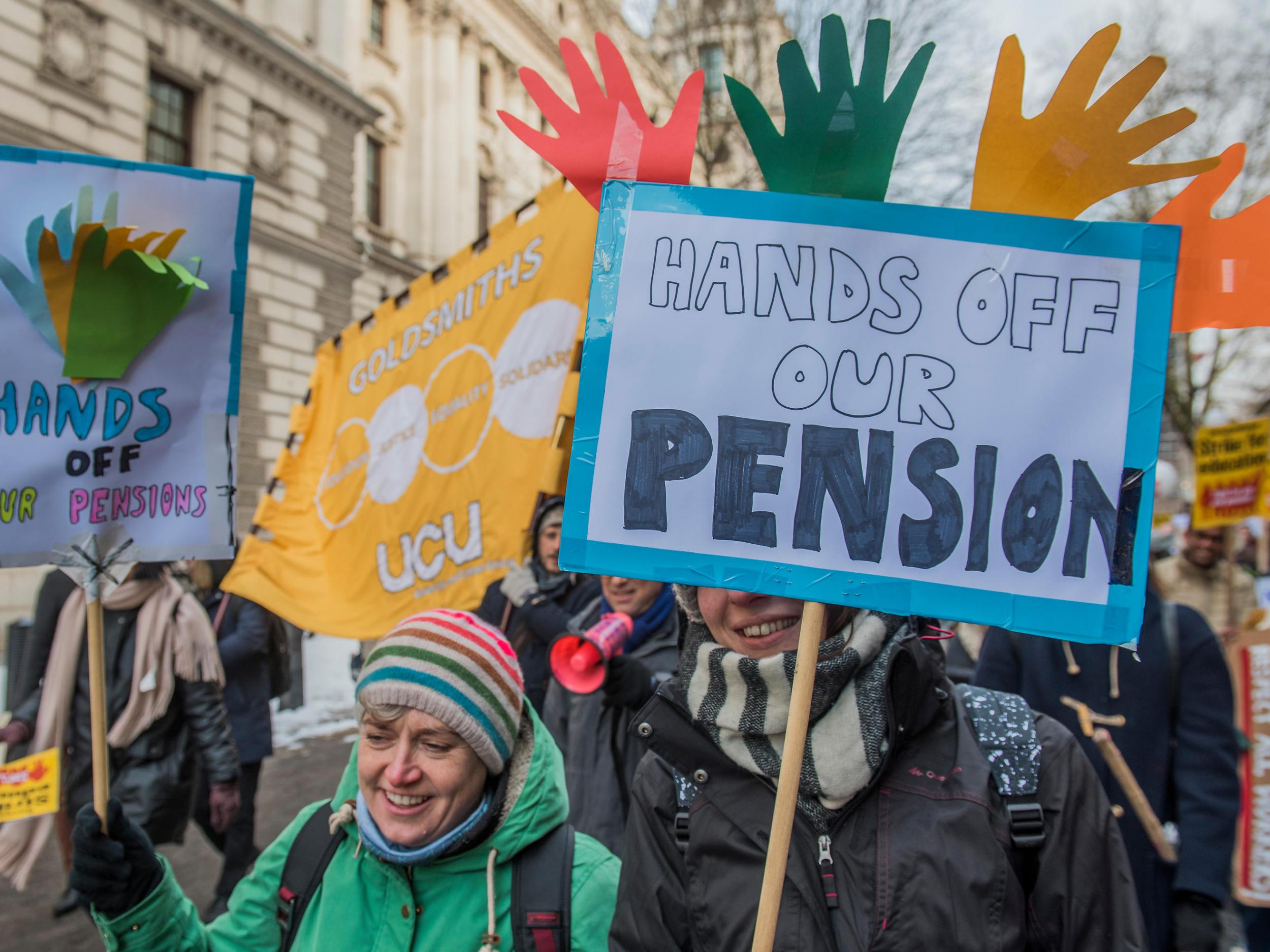 At least one university is "looking at direct compensation" for students facing disruption due to ongoing strike action, universities minister Sam Gyimah has revealed.
Tens of thousands of students have signed petitions demanding refunds for lost university lectures and classes.
Now universities minister Sam Gyimah has said that the Department for Education (DfE) is looking at the issue "closely" with universities.
He told The Independent that King's College London was looking at directly compensating affected students.
Mr Gyimah said: "I think this is absolutely essential. It is something we are going to be pursuing."
His comments came as university staff strike action over planned changes to pensions entered its fifth day.
University staff are staging 14 days of action over four weeks in protest at changes to the Universities Superannuation Scheme (USS).
At the launch of the Office for Students, the new higher education regulator, Mr Gyimah said universities should "step up to the plate".
"If this had happened in Freshers' Week nobody would be worried, but this is at a vital time of the academic year. People are preparing for exams," he added.
The universities minister suggested that there were a number of ways that students could be compensated.
He said: "One is making sure that, where lectures are missed, they should make them up.
"They should find ways of making it up for students on non-strike days – that would be a form of compensation.
"Secondly, I know some universities are looking at putting the money that they save from not paying striking staff into student support funds."
Mr Gyimah added that he expected University College Union (UCU) to suspend the industrial action – which could disrupt students' end-of-year exams if no resolution is found.
Last night, Universities UK (UUK) and the UCU agreed to hold further talks in a bid to end the strikes which have seen staff walk out of more than 60 UK universities.
The universities minister said: "Ultimately it is those students that are paying the salaries of the striking staff and I don't want them to suffer any more than they need to in terms of their education."
Speaking to universities at the launch event in Westminster, the minister said the "age of the student" was upon them – with a greater scrutiny on vice-chancellors pay and value for money.
He said: "Some in the sector see this as a sort of annus horribilis for higher education, a storm to be weathered in the hope of calmer times ahead.
"I think this is a mistaken reading. This is not a blip. To paraphrase one Conservative prime minister, we are once again experiencing the 'winds of change' in the university sector.
"Gone are the days when students venerated institutions and were thankful to be admitted. We are in a new age – the age of the student."
Student news in pictures
Show all 34
Four more universities – King's College London, Queen Mary University of London, Edinburgh and Stirling universities – joined the strike action this week.
More than 3,000 people have signed a King's College London (KCL) student-led petition calling for tuition fee refunds for disrupted lectures.
On plans to offer student compensation, a spokesperson for KCL said: "King's will not accrue any financial benefit from the industrial action by UCU and any salary savings will be ring-fenced as a fund which we can use to offset the impact of the strike on our students.
"Once the nature and scale of disruption has become clearer, we will develop a mechanism for considering cases for any further compensation that may be warranted in light of cancelled classes."
Join our commenting forum
Join thought-provoking conversations, follow other Independent readers and see their replies