MPs criticise university vice chancellors over 'immoral' salaries amid high levels of student debt
'We need to be very careful in how we present our justifications for what are over-inflated salaries in my mind and in the minds of many of the public'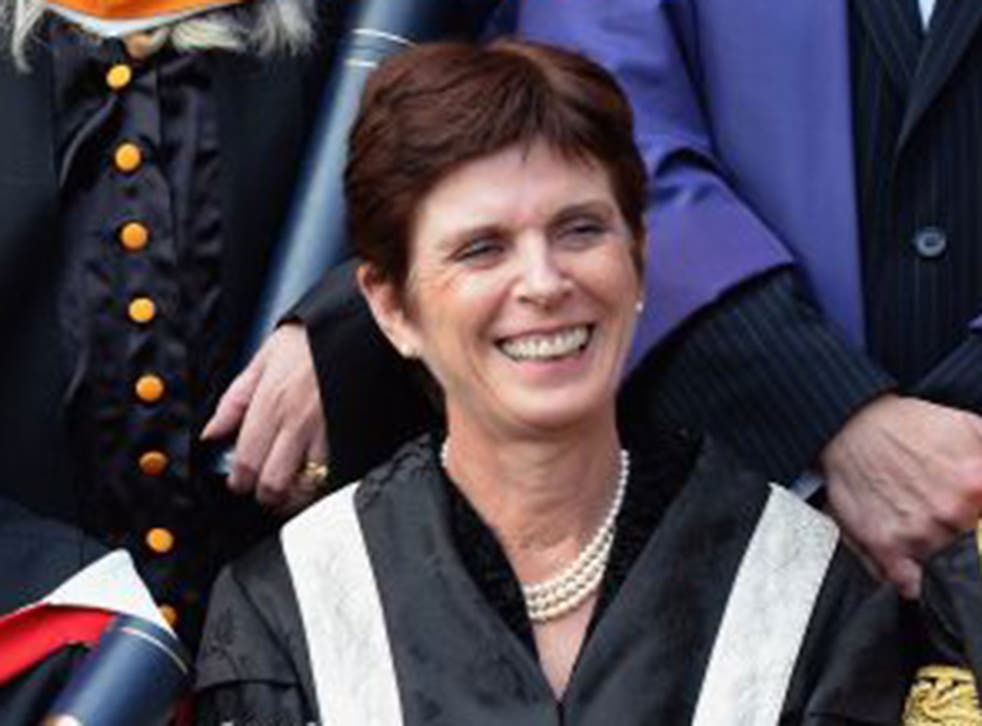 MPs have criticised some top university vice chancellors for their "immoral" and "over-inflated" salaries during a period of huge student debt.
A panel were asked to justify their pay by MPs on the Commons' Education Select Committee, in the week that lecturers go on strike over efforts to cut their pensions.
They questioned whether regulation of the vice chancellor pay, which in some cases is more than the prime minister's, was the answer at the parliamentary hearing on higher education
Their comments came after Theresa May said she was "concerned" that university leaders, some of whom take home hundreds of thousands of pounds, had a say in determining their own salary.
"We need to be very careful in how we present our justifications for what are over-inflated salaries in my mind and in the minds of many of the public," said Conservative MP Michelle Donelan.
"Isn't the answer, therefore, regulation? Because this is a very different scenario than just a free market. This is funded via the taxpayer and via students going to universities who are racking up huge debts."
She added: "Surely it's immoral to have these huge salaries, higher than roles such as the prime minister running the country, while you have students with high debts?"
But the head of Oxford University said she did not agree that it was "immoral" because the prime minister is instead paid entirely by taxpayers.
Professor Louise Richardson added that she was against regulating pay packets. Her £430,000 salary was less than what the vice-chancellor received five years ago, she told MPs.
"My salary, of complete emoluments, including pension, are less than were paid five years ago," she said. "On your other points, we are emphatically in a global competition. Cambridge, Kings, Imperial and Edinburgh just recently hired from overseas.
"Two best known universities in Australia, Melbourne and Sydney, just hired British academics."
She added: "I don't agree that regulation is appropriate, but I do think an interest in the process. I think the focus should be on the process."
The hearing came after the UK's highest paid vice-chancellor announced she was resigning from the University of Bath amid criticism over the institution's handling of senior staff pay.
Professor Dame Glynis Breakwell, who reportedly earned £468,000 in salary and benefits last year, said she would step down from her position in August.
Speaking at the hearing yesterday, Peter Horrocks, vice-chancellor of the Open University, said: "We have to acknowledge that this is a significant public issue and it's something that potentially undermines the value of universities in this country, so it's something we absolutely need to address."
Student news in pictures

Show all 34
In order to be able to "look at university student straight in the face", he said he had asked the pay committee to review his six-figure salary and to sell the vice-chancellor's residence.
But he added that it would not be appropriate to regulate vice-chancellors' pay because of the diversity in the sector.
Committee chairman Robert Halfon asked if salaries should be performance-related.
If the number of disadvantaged students at Oxford rose, and those students got good skilled jobs then "perhaps people would be happy with the significant salary that you have got", he said.
Professor Richardson replied: "I think the reduction of the complex, nuanced education we provide to starting salaries, or salaries at any point is a mistake. It's to miss much of the most important things we do, which is provide an education."
Join our new commenting forum
Join thought-provoking conversations, follow other Independent readers and see their replies