Young teachers are leaving profession over lack of classroom support, says schools inspector
Sir Michael Wilshaw says bright graduates on Teachfirst scheme are being lost
Richard Garner
Wednesday 16 September 2015 15:57 Comments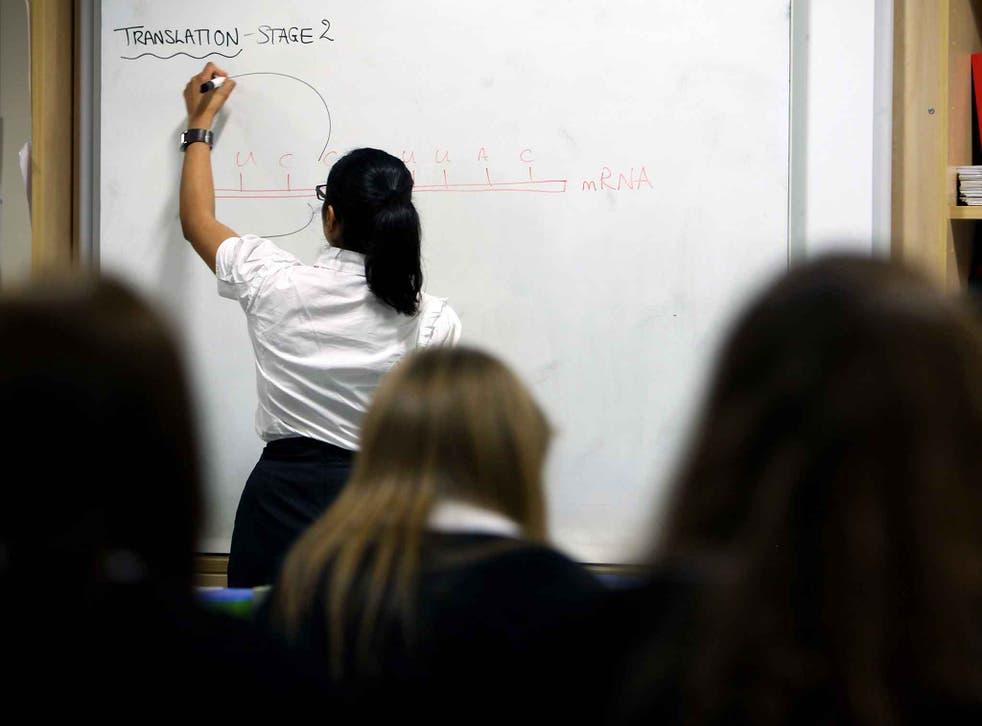 Bright-eyed and bushy-tailed young teachers are being lost to the profession through a lack of support in the classroom, chief schools inspector Sir Michael Wilshaw has said.
Sir Michael, giving evidence to the Commons select committee on education, said he had been upset by the number of talented teachers - often recruited through the TeachFirst scheme who complained about the lack of support available to them at the start of their careers. TeachFirst aims to recruit the brightest graduates to teach in disadvantaged schools.
"What used to upset me was talking to people who were bright-eyed and bushy-tailed, hugely enthusiastic about coming into teaching, wanting to do well for disadvantaged youngsters, saying to me that they were put off teaching in the first few years because they weren't adequately supported by leaders," Sir Michael, head of education standards watchdog Ofsted said.
They complained "that the culture of the schools in which they worked was poor, that behaviour was poor, every day was a daily struggle with poorly behaved, badly behaved pupils."
Sir Michael was being grilled by MPs on his view on the number of teachers leaving the profession and whether Ofsted played any role in their decisions to leave.
He said that teacher recruitment - to be the subject of an inquiry by the select committee - was at present "a big issue"
He argued that it was no Ofsted that was the problem - but headteachers had to make sure they ran good schools.
"The thing that puts off teachers is working in an institution that's not good and that's poorly led and where behaviour, particularly, is poor," he added.
10 best primaries and secondary schools

Show all 20
Earlier in the hearing, he acknowledged that it was possible that Ofsted could fail to spot attempts to radicalise pupils - as in the Birmingham "Trojan Horse" affair because it was unable to inspect schools rated "outstanding" unless specific concerns had been brought to its attention.
That was what had happened in Birmingham - where extremist Islamist governors had attempted to take control of schools. Ofsted had not spotted the problem because the data it was presented with on the schools showed standards were good - and gave no clue about the behaviour of governors.
Register for free to continue reading
Registration is a free and easy way to support our truly independent journalism
By registering, you will also enjoy limited access to Premium articles, exclusive newsletters, commenting, and virtual events with our leading journalists
Already have an account? sign in
Join our new commenting forum
Join thought-provoking conversations, follow other Independent readers and see their replies