Cool places to go to college
Lofty spires, worthy tutors and libraries are all very well. But where should you apply if your undergraduate interests are a little more extra-curricular? Thousands of places are still up for grabs - and lots of them in cities you might not have considered. Whether it's bargain beer, great gigs, cutting-edge clubs or fashionable friends you're after, Anthony Leyton presents the insider's guide to Britain's hip university hotspots
Thursday 22 September 2011 06:45
comments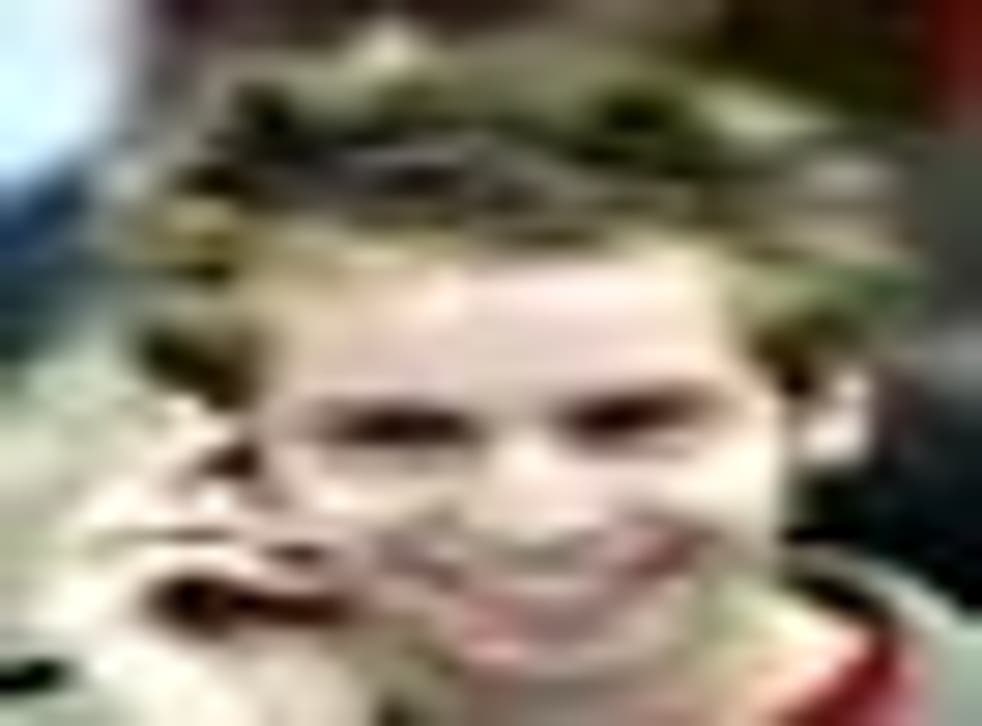 FALMOUTH
Cornwall has never been a traditional destination for university-goers (pretty much its only other college is for mining), even though being a sunny, surfy, cider-swilling holiday haunt should make it the perfect candidate for hippie studentsville. And this is exactly what Falmouth - the cutesy seaside town down on England's big toe - is. The smugglers of yesteryear have been replaced by tourists and the salty sea shanties by chilled-out guitar strumming on the gorgeous beaches. Quaint, quirky and yet to be despoiled by the high-street chain, it's a haven for artists, loaded yachting types and spiritual sorts keen to get away from big city bustle and just revel in the scenery (not forgetting EastEnders meathead Steve McFadden, who's frequently on hand to open Kwik Saves and the like).
Palm trees and subtropical plants can make the place seem more like a foreign holiday resort than an English town. With three clubs to its name, it's not the best night out in Britain, but with a bevy of welcoming pubs (with appropriate nautical themes), and gigs and godetias at the Eden Project just down the road, it's not short of distractions. University College Falmouth dishes out arts and media degrees to its collection of floaty, arty people and aspiring journos - all so mellow that they're in danger of passing out at any given moment. It's so dinky it has to share its students' union with Exeter, and over at their shared campus in Tremough, the giant bar lubricates the laid-back chat and hosts the odd club night when the students get bored of surfing, beach-basking and commune-style life. It's like living in Heartbeat, only with palm trees and fewer sheep.
Best for: Beach boys
Cost of a pint: £2.20
Cost of accommodation: £70
Nightlife: **
Music scene: *
Union activity: ***
Pulling potential: Welcome to ladyland - nearly three-fifths are female.
Notable alumni: Tacita Dean
"Falmouth rides the crest of a permanent creative wave. The town boasts a cohort of free-spirited inhabitants - sun-kissed surfers and students; artists and musicians; and some of Britain's most exotic marine life dodges docking cruise ships in the picture-perfect Falmouth estuary. There are exhibitions for the artistically curious, clubs, pubs and music venues for hedonistic night crawlers, and a buzzing art, design and media college that is one of Europe's leading higher-education institutes."
Chris Tagg, President of University College Falmouth's students' union
ST ANDREWS
OK, so a tiny Scottish coastal town renowned for its tea shops and golf courses may not be everyone's number one destination for four years of student mayhem, but first impressions can be misleading. Hardcore clubbers, retail addicts and musos might be disappointed, but this quaint and ancient little town has a cool all its own (it may be a paisley, pashminas and private-education kind of cool, admittedly, but it's cool nonetheless). This three-street urban oasis is flanked by sandy beaches, rocky coast and countryside, making it one of the most picturesque places to study in Britain. This, coupled with the fact that students comprise a third of the town's 18,000 population, ensure it's a big draw for those seeking picture-postcard vistas and six centuries of academic tradition. It's far from birdies and boredom, however, with a fistful of studentish pubs (Raisin and The Lizard being favoured haunts), a restaurant selection that punches above its weight and a fine line in bluesy, jazzy music venues. The only swinging clubs are on the golf course, but the night-time shenanigans of Dundee and Edinburgh are within putting distance. The university itself - the oldest in Scotland - makes up for the town's nightlife deficiencies in a big way. The NUS-spurning Student Guild entices more big names than many city-centre unis.
Best for: Sunday drivers
Cost of a pint: £2.40
Cost of accommodation: £80/pw
Nightlife: *
Music scene: **
Union activity: ****
Pulling potential: This way, ladies - three in five students are male.
Notable alumni: Crispin Bonham-Carter; Siobhan Redmond; Fay Weldon; William Wales
"St Andrews is in a unique situation, being as it is in the East Neuk of Fife; with the beauty comes one of the most active and friendly communities of any of Britain's universities. Whether your interests lie in charities, theatre, film, music, sports, debating, public speaking or any number of a vast range of interests, the Students' Association and its many affiliated societies provide you with endless opportunities."
Alex Yabroff, outgoing President of the St Andrew's University Students' Association
BRIGHTON
Hardcore Brightonians may whinge that the scene's gone downhill since its heyday in the early 1990s, and that all the bloody tourists have wrecked the place, but the San Francisco of the South Coast is still the UK's unofficial capital of cool. With its legendary clubbing, unparalleled gay scene and shopping to cover all styles from chic to shabby, Brighton's got it all in (buckets and) spades. Hove hasn't, but no one goes there anyway.
If you can fight your way through the sun-seekers, the Lanes shopping labyrinth is made for students - but priced for trustafarians. Cost is the biggest drawback; from pints to pashminas, the city's not for the faint of wallet. You get what you pay for in Brighton though, (except the glorious pebble beach, which is free), and, with clubs like Revenge, Concorde 2 and Funky Buddha to get your feet moving, it's worth shelling out that bit more.
Brighton university itself is split over four sites in and around the city. The union can't compete with the entertainment on offer in town and doesn't try. Sussex university students fare much better in terms of students' union ents and chummy atmosphere, but, since they're three miles away in Falmer village's cosy, "concept" campus, it's harder to get in on the big city action. Sussex has a reputation for feisty leftie politicism, which may or may not be linked to the fact that there are more badgers per head here than any other university in the country.
Best for: Dancing queens
Cost of a pint: £2.75
Cost of accommodation: £70/pw
Nightlife: ****
Music scene: ***
Union activity (Brighton): **
Union activity (Sussex): ****
Pulling potential: Smile boys - you get 1.54 girls each.
Notable alumni (Brighton): Fatboy Slim; Alison Lapper, Jo Whiley, Rachel Whiteread
Notable alumni (Sussex): Ian McEwan; Bob Mortimer
"Not many people know the true magic of Brighton. Come here, and its secrets will be revealed. When you settle here, you see that the modern British notion of community - of knowing more about Big Brother evictees than your neighbours - has a lot to do with a lack of imagination. In Brighton, adventure and anarchy still exist. With a range of eclectic nightlife, tasty food and nature all around, the place has something to excite everyone. More than anything, Brighton has passion. It is the microcosm of the world we want to live in, where multiple community groups are fighting for a better society. Come on in folks! The doors are wide open! "
Dan Glass, President of the Sussex University students' union
SALFORD
Being tacked on to Manchester like a slightly less popular Siamese twin is not going to do much for an industrial northern city's confidence, but while the Mancs are busy hogging the limelight and prattling on about their 24/7 party town, Salfordians are quietly going about their business, not really bothered about the fact they're considered to live on "the gritty side of the tracks". There is grit here, it's true - Salford houses some of the most deprived communities in the UK, some of the roughest and readiest pubs and some of the grimmest post-war architecture. In fact, the city's been immortalised in song in The Pogues's "Dirty Old Town" and the Salford Lads Club appears on the cover of The Smiths' The Queen is Dead album.
But you've got to set against that the fact that the run-down terraces that inspired Coronation Street are being torn down and instead there are swanky new developments like Salford Quays - the cultural and artistic heart of the city and home to the steel-clad Lowry Centre. Salford's rapidly becoming more than just a cheap way to live in Manchester. A snowball of investment, culture and developing nightlife is even drawing Mancunians out. It's still got some way to go before it's Shangri-La, but the students who live and study there know that they're at the beginning of a major change, and that before long the city will be the life and soul of the party. What's more, the grit never did local boys Bez or Jimmy Saville any harm, did it? Erm.
Best for: Urban warriors
Cost of a pint: £2.20
Cost of accommodation: £50/pw
Nightlife: ***
Music scene: **
Union shenanigans: *
Pulling potential: Girls just outnumber guys.
Notable alumni: Bill Beaumont; Christopher Ecclestone; Ieuan Evans; Peter Kay; LS Lowry; Jonathan Morris; Norman Whiteside
"Famous for being enterprising and cosmopolitan, Salford has created a unique student experience. With £130m being spent on facilities and accommodation, combined with ever-rising academic standards, you're guaranteed a dynamic education. But it's at the students' union where your out-of-hours life takes off, with the best bars around, our very own leisure centre and swimming pool, groundbreaking entertainments and pioneering activities. There's never a dull moment at Salford."
Andrew Snowden, President of Salford University students' union
CARDIFF
In part thanks to Charlotte Church's late-night pie-faced stumbling, Cardiff has a bit of a name as a party city. It's not wholly undeserved, as the Welsh capital boasts enough pubs and bars to make the most hardened English binge-drinker doubt their abilities. It's a young and fast-paced city that has seen a fair bit of redevelopment in recent years and the newly spruced-up docks are now an essential stopping point on a student night out.
It's not all about liver abuse, though; the magnificent new Millennium Stadium joins the International Arena as a major megastar tour stop, culture is alive and well in the Chapter Arts Centre and the pedestrianised city centre is surprisingly green and pleasant to stroll around. Cardiff University has the advantage of occupying a single street at the heart of the action. Its student union is one of the most active around, with nine bars, the second biggest nightclub in the city and a gig venue that makes those heading for the Millennium Stadium think twice. The sporty folk at the University of Wales Institute, Cardiff (UWIC), are marginally less lucky, being scattered around town and only having five bars in the their union.
Best for: Church worshippers
Cost of a pint: £1.90
Cost of accommodation: £51/pw
Nightlife: ****
Music scene: ***
Union shenanigans (Cardiff): *****
Union shenanigans (UWIC): *
Pulling potential: There's a girl for every guy.
Notable alumni (Cardiff): Huw Edwards; Underworld; Neil Kinnock; Sian Lloyd
"Cardiff is the most cost-effective place to study in the UK. Mix this with countless numbers of bars and shops and you have a recipe for success. With over 36,000 students, Cardiff is a city full of young, vibrant people."
Jon Watkins, president of the University of Wales Institute, Cardiff, students' union
LEEDS
About 15 years ago, Leeds decided to do something about the fact people were only visiting it to change trains to Manchester. As a result, classy bars have sprung up, pubs swept out the sawdust, and Harvey Nicks has arrived. Now it's a 24-hour party city with a bulging indie underbelly and Manchester's glancing sullenly at it over the Pennines. Who cares if the one-way system can reduce motorists to tears when there's dirt-cheap Yorkshire bitter to drink and the legendary Gatecrasher night to go to? Best of all, though, is Headingley: once a scraggy city-centre satellite, it's now a thriving studentland, packed with pubs, loan-friendly Victorian housing and morning-after cafés. With so much going on around them, the two students' unions shouldn't need to do anything to entertain their members. Still, since Leeds University's The Refectory is the city's largest live music venue and Leeds Metropolitan's Met Bar has the monopoly on big giggers (Oasis, Coldplay, The Darkness and The Doves are all recent visitors), locals end up hammering on the door as much as students do. Despite the proximity of the two institutions, they are as chummy as old drinking buddies. Largely because they are old drinking buddies.
Best for: Beer monsters
Cost of a pint: £2.50
Cost of accommodation: £58
Nightlife: *****
Music scene: ****
Union activity (Leeds): ***
Union activity (Leeds Metropolitan): **
Pulling potential: 53 per cent are women.
Notable alumni (Leeds): Barry Cryer; Jeremy Dyson; Alistair McGowan; Mark Knopfler; Jack Straw; Wole Soyinka; Nicholas Witchell; Alan Yentob
Notable alumni (Leeds Metropolitan): Marc Almond; Betty Boothroyd; Ricky Wilson
"Leeds is a fantastic city with a reputation as a great place to live and to socialise. There is a range of nightlife and, for those who like shop, it has the best shopping outside of London.
Anna Seymour, Leeds Metropolitan University students' union
NORWICH
Norfolk is famous for two things: being flat and being populated by real ale-swilling bumpkins. Well, whatever they say about the rest of Norfolk, neither is true of Norwich. This city dressed as a market town is like a favoured grandparent: unlikely to offer much in the way of high-octane entertainment, but warm and friendly, with a faint whiff of alcohol. The old man is sprightlier than you might think, however, with more than 300 pubs to navigate, an upsurge in clubs to visit and a burgeoning arts scene to enjoy. The "Golden Triangle" is the pubby buffer zone between the University and the city proper, with so many distractions (i.e. bars) it's a wonder students ever make it as far as the city centre. These days, all but the pickiest should find something to do every night of the week. What the city does for drinking, the University of East Anglia does for music. Its two venues' gig roster is like pop music's roll of honour, with the biggest names performing each year and other students' unions wondering how on earth they manage it. UEA's biggest trump card, though, is its world-renowned creative writing course. This ensures that ambitious creative types come flooding in each year and that the union is never short of left-wing firebrands, eco-warriors and polo-necks waffling about Derrida.
Best for: Literature lovers
Cost of a pint: £2.70
Cost of accommodation: £50/pw
Nightlife: ***
Music scene: ****
Union activity: ****
Pulling potential: Hello boys! There are three girls for every lad.
Notable alumni: Tracy Chevalier; Kazuo Ishiguro; Ian McEwan; Rose Tremain; Jack Davenport; Charlie Higson; Paul Whitehouse
"It's well stocked with all the entertainment, culture, arts, sports facilities, parks and shopping you could need. There's a famous open-air market and - allegedly - a pub for every day of the year. Norwich is quiet (but not too quiet), student-friendly, and has nothing whatsoever to do with Alan Partridge."
Tessa North, academic officer, University of East Anglia students' union
BELFAST
In the 1990s, Belfast was a dangerous place to be. Since the Good Friday Agreement, however, the city has turned itself around and, in 2003, was officially enjoying the highest quality of life of any city in the UK. Now, it's both a tourist magnet and a student funland. On the few occasions when the rain clears, it's possible to see the chic, cosmopolitan capital's ample museums, bookshops, bars, quasi-continental café culture and, if you look hard enough, the fading murals that The Troubles left behind. There are pubs and bars to suit every taste and, thanks to the 1990s cash injection, a renowned club scene. Places like Stiff Kitten and The Coach get the serious clubber's attention, but the smaller fry is always worth a look in. Queen's University's own Shine techno night is known and loved throughout the land, attracting dance-freaks and top DJs (Pete Tong, Tim Westwood, Slam, Deep Dish) like students to a traffic cone. The Irish penchant for a spot of blarney and a singsong is more than just stereotype - it can be hard to find a pub that doesn't lay on some form of musical entertainment - even if it's just a crusty sort wielding a harmonica. Queen's students (and the dispossessed colony of Ulster University arts students that share their breathing space) are like the rest of the city folk: a broad social mixture who enjoy wrangling about politics over a pint of the black stuff.
Best for: Pub-loving peaceniks, Renaissance men and women (with umbrellas)
Cost of a pint: £2.30
Cost of accommodation: £45/pw
Nightlife: ****
Music scene: ****
Union shenanigans: *
Pulling potential: Three girls for every two guys.
Notable alumni: Simon Callow; Stephen Rea; Liam Neeson; Seamus Heaney; Patrick Kielty
"Belfast is a small city which packs a big punch and this is what makes it an ideal place to study. Everything is in walking distance, which gives students an excellent choice of places to eat, shop and socialise. Because everything is so close there is a great sense of community and most students feel at home in Belfast."
Peter Quinn, deputy president Queen's University students' union
LONDON
The UK's capital is enormous, sprawling, unavoidable and, still, fashionable. With the West End and the South Bank for culture, Soho for gay nightlife, Brixton for markets and music, Islington for bars, Chelsea for toffs, Camden for crusties, Shoreditch for trendier trendies and Hackney for the trendiest trendies, London has something for everyone and plenty more besides.
With more than 30 universities and colleges inside the M25 and one in 10 of the country's higher education population swimming around here somewhere, it's a student's playground - only with more rides than it's possible to enjoy in a lifetime and at a price beyond most students' pockets.
But enough of the hype: London still harbours some funky student ghettoes in less obvious areas. New Cross, for example, home of the eternally hip Goldsmiths - repeatedly labelled "cool" by the Brand Council themselves - and within stumbling distance of Greenwich University, is still too scruffy for the mainstream to notice, but it's a cultish hotbed of student activity. The accommodation's cheaper than most of inner London and there are a gaggle of alternative pubs and venues that have made it the epicentre of the UK's post-punk revival. Goldsmiths itself is a major cultural influence round here, setting agendas in film and art and hosting the quirkiest of quirky events that lure in University of the Arts students with nothing else to do on their own turf. The Goldsmiths Tavern is a particularly esteemed institution having launched the careers of Julian Clary, Vic Reeves and, er, Laa-Laa the Teletubby.
Best for: Wannabe Britartists
Cost of a pint: £3.00
Cost of accommodation: £93/pw
Nightlife: *****
Music scene: ****
Union activity (Goldsmiths): ****
Union activity (Greenwich): **
Union activity (University of the Arts): ***
Pulling potential: Even Stevens - just over half the student body is female.
Notable alumni (Goldsmiths): Alex James; Wendy Cope; Graham Coxon; Julian Clary; Lucien Freud; Damien Hirst; Bridget Riley; Malcolm McLaren; Vivienne Westwood
Notable alumni (Greenwich): Natasha Bedingfield; William G Stewart
Notable alumni (University of the Arts): Quentin Blake; Pierce Brosnan; AS Byatt; Jarvis Cocker; Terence Conran; Tara Fitzgerald; Colin Firth; Nicole Farhi; John Galliano; Katherine Hamnett; Stella McCartney; Alexander McQueen; Rifat Ozbek; Zandra Rhodes; Gilbert & George; PJ Harvey; Mike Leigh; Henry Moore; Chris Ofili; Alexei Sayle; Joe Strummer
"I'd have to say that those who may be put off by New Cross's gritty urban exterior are truly missing out on a unique and fantastic living experience. With central London 15 minutes away, beautiful Greenwich park on its doorstep, an innovative music scene, and a thriving, eclectic and close-knit artistic and activist community, I feel that New Cross can really offer something for everyone. And, for London, the rent ain't bad either!"
Jennifer Huseman, President of Goldsmiths College students' union
SHEFFIELD
Thanks to The Full Monty, many people still think Sheffield is a grim skeleton town populated by nude steelworkers, but this is increasingly far from the truth. The UK's fourth largest city is a) as far from the coast as it's possible to get in England, b) not at all bothered about that, and c) one of the most happening, exciting and all-round pant-moistening places to be a student in the UK. The relics of decaying industry have been relegated to the outskirts and the city centre is so much fun-on-a-stick that no one even cares that much about the leviathan Meadowhall shopping centre anymore. Boozeries range from soul-eating chains to crumbly locals, and Sheffield students' union has its fingers in more pies than a clumsy baker, most of them lavishly flavoured with student entertainment. Its club nights fill five nights a week, invariably sell out and cover all tastes in tunes from the brazenly naff Pop Tarts to cutting-edge indie at The Fuzz Club. It's also fiercely political, firing up campaigns left, right and... well, just left, actually, and completely overshadowing its larger, poorer neighbour, Sheffield Hallam. Fewer cities have better town/gown relations than this, and students and locals frequently mingle on community projects (including the "let's all get together as a community and drink the bar dry" kind).
Best for: Unionists
Cost of a pint: £1.80
Cost of accommodation: £53/pw
Nightlife: ****
Music scene: *****
Union shenanigans: *****
Pulling potential: Fair's fair, it's half and half.
Notable Alumni (Sheffield): David Blunkett MP; Joanne Harris; Eddie Izzard; Linda Smith
Notable Alumni (Sheffield Hallam): Nick Park
"Sheffield is the ultimate student town. On the one hand it's a big city with lots going on. On the other, the locals are really friendly, and it's so easy to get out into the beautiful Peak District. And as if that wasn't enough, it's one of the cheapest places in the UK to be a student."
Dave White, President of the Sheffield University students' union
Join our new commenting forum
Join thought-provoking conversations, follow other Independent readers and see their replies