1,800 students sent home after Raac found at London school
Stepney All Saints School had initially been told by the Department for Education that pupils were able to return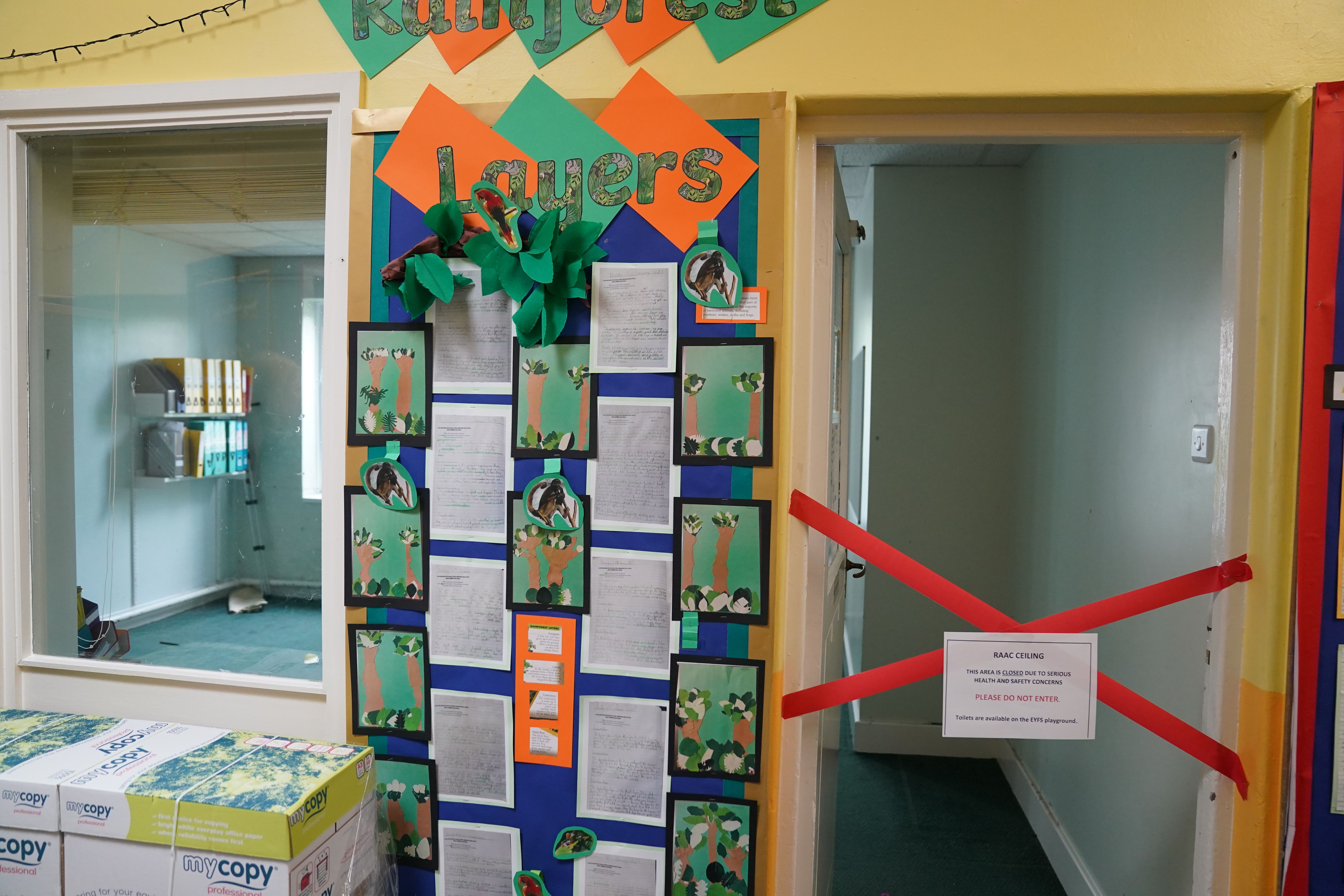 An east London secondary school has been forced to close immediately due to unsafe concrete concerns, with 1,800 students sent home with minimal warning.
Stepney All Saints School had informed the Department for Education that it had Raac before the autumn term started, meaning that pupils have been in attendance in the buildings for the last two weeks.
Despite following the guidance and being informed that they could continue face-to-face lessons, they were informed yesterday that the additional mitigation was insufficient and the school would be forced to close immediately.
A notification on the school website reads: "The school is closed until further notice. All lessons will be taking place online and staff are available via email."
A letter sent to parents confirmed that lessons would take place online and students have been provided with a laptop. Eligible children will still have access to free school meals.
A Department for Education spokesperson said:"We have been working at pace to identify and support all schools with RAAC. Whilst we will always endeavour to work with schools to continue with face-to-face learning, pupil and staff's safety must come first.
"As a result, a very small number of impacted schools have needed to turn to remote learning for a short period of time.
"We know this will be a difficult time for parents and pupils, which is why we will continue to work with the Diocese and Stepney All Saints School to support them to put mitigations in place so that pupils can return to the classroom as soon possible."
More than 100 schools have been ordered to fully or partially closed after reinforced autoclaved aerated concrete was found in walls and ceilings.
Known as Raac, the building material was widely used in public sector buildings from the mid-1960s to the 1990s but is now prone to collapse.
The government has come under criticism however for making the announcement just days before children returned to school in September.
Local MP Rushanara Ali has now demanded answers from the education secretary Gillian Keegan following the closure of Stepney All Saints School.
Writing on X, formerly known as Twitter, she said: "The Education Secretary has serious questions to answer. Why didn't the government ensure surveys were completed over the summer and take action before the school opened?
"Why did government allow children in the school for two weeks, if it has now been deemed unsafe?"
Shadow Education Secretary Bridget Phillipson is also calling for 'transparency' from the government and for a "proper plan" to keep children safe in the classroom.
Affected schools are now having to carry out virtual lessons or students are using unused officers, portacabins and wedding venues as temporary classrooms.
In England, 41 buildings across 23 NHS trusts have been identified as having RAAC while Harrow Crown Court has been closed for the foreseeable future after the material was found during maintenance work.
Concerns around Raac first began making headlines in 2018 when the ceiling of a roof at a Kent school collapsed with no warning.
Join our commenting forum
Join thought-provoking conversations, follow other Independent readers and see their replies