How university societies have become sanctuaries for students during the pandemic
As another term of online classes and isolation awaits, Matthew Kayanja speaks to students across the country who have found solace in university societies during these difficult times
Sunday 10 January 2021 16:46 Comments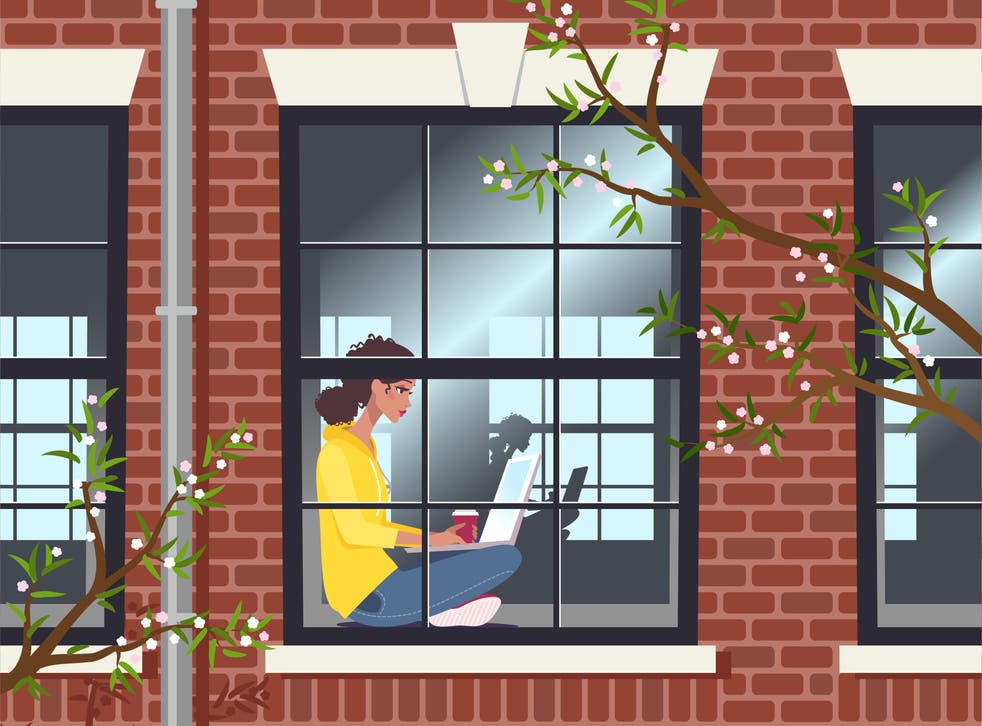 University can be the loneliest time in a young person's life. Flying the nest, leaving friends and the familiarity of home behind while trying to navigate new surroundings, studies and social groups can, for some, be overwhelming. New and returning students knew this past term would not be normal, but many did not expect to spend it alone; the shift to online classes, limited opportunities to meet new people and a pervading uncertainty about the future prompted a surge in loneliness.
The headlines on students over the last term mainly focused on their neglect – there was shock as universities quarantined students for weeks on end, or fenced them into accommodation. Another term spent isolated from their peers awaits.  
Less known however, is how many students picked up the slack and came together to look after themselves as university life changed dramatically. Through university clubs and societies, students across the country have strived to bring some sense of purpose and community to themselves and their peers in the face of isolating Covid restrictions.
Ruohan Liu, who studies Astrophysics at University College London (UCL), is in her third year at university. She's President of UCL Pokémon Society, and during the pandemic, along with other 'niche' clubs such as UCL Graphic Comics and Novels Society, they've used the popular chatroom app Discord to socialise and advertise events such as Pokémon tournaments or cooperative play.
"On Discord… we create a template for newcomers to say what their favourite Pokémon are or their favourite games, so that kind of starts a conversation," she says. "They can make friends like that; it makes you quite happy."
"We were born into [the pandemic] … it was quite hard to do at first," she elaborates. "We're constantly asking for feedback because this is our first term of events."
Isabel Creed, President of Oxford University Walking Club, faced a different challenge. When England was locked down again in November, the club abandoned doing six-person socially distanced walks. Instead, they set up a WhatsApp group to facilitate members going on one-to-one walks, as well as listing Oxford walking routes on their website to encourage students to go outside.
"It brings a sense of normality to life if you still have things you'd normally do," Isabel says, even if it's just "taking one person who's feeling a bit apprehensive for a walk."
Running these societies can be a serious commitment; it sometimes feels like working a part-time job for free. But stories like Ruohan or Isabel's show they can also provide a welcome escape from the isolation of an online campus.
Even before the pandemic, student societies played a role in combating student loneliness. Analysis by WonkHE, a higher education policy blog, found in 2019 that almost half of UK students felt lonely on a daily or weekly basis. More than a third said their friendships came from those they shared interests or hobbies with, and involvement in student societies was found to correlate with higher metrics of wellbeing such as satisfaction and feeling worthwhile.
Loneliness is one of the reasons over half of UK students say COVID-19 has worsened their mental health, according to a National Union of Students (NUS) survey. Student mental health charity Student Minds says that though more research is needed on the link between student societies and mental health, there is emerging evidence that participating in clubs and societies can increase students' sense of belonging.
"Community-building activities can also encourage students to engage in behaviours that have been shown to be good for wellbeing, including volunteering, exercise and connecting with nature," the charity continues.
For Daniel Takyi, in his fourth year studying PPE at Durham University, the help Durham People of Colour Association (DPOCA) gave him motivates him as the Association's President. During the pandemic, the Association held speaker events, expanded the welfare team members can talk to if they're struggling, and created a parenting system where older members mentor freshers. They also produced a freshers handbook, telling them where they can go for support.
"What we're trying to do is give students as many avenues as possible. It's not a case of DPOCA wants to monopolise POC welfare," Daniel says.
Francesco Masala, President of Bath University Student Union, which supports societies with training, guidance, and spaces to meet, argues they aren't just beneficial for students. He believes their functioning should be a priority for universities looking to stop breaches of Covid regulations in the future, as they provide a safe way to socialise.
"Student experience is clearly not just putting on lectures in person… [it's] actually providing those spaces where students can carry out in-person activities safely," he says.
Despite government exemptions for education, many universities prevented student societies from meeting indoors last term. Jim Dickinson, associate editor at WonkHE, said: "That government in its guidance to universities has continually framed student societies as frivolously social and therefore to be sacrificed during the pandemic is highly regrettable."
But with universities now closed until at least mid-February, Covid poses an existential threat to student societies, beyond temporary disruption. Societies take time to build up, with information on how to hold events, publicise activity or recruit freshers passed down through generations of students. With normal functioning paused, they risk fading away as students forget what they're meant to do, or members lose interest in the society.
And in the meantime, they're no silver bullet to the dreariness of the Covid campus. According to the NUS, 65 per cent of students say they are interacting less with clubs and societies; online events can be monotonous and can't replace meeting in person.
"One of the best things about doing an [in-person] event is that afterwards, you get to meet people, you get to have a chat with them, the speakers get to speak to people," says Daniel, but with online events making this impossible he regrets that "you miss out on finding out who people are."
With social distancing, in-person events can also be less engaging than before. "[On walks] people generally want to get up into a group, which is hard to deal with," says Isabel.
Despite these imperfections, for Francesco, the importance of well-funded SUs supporting student societies through the pandemic is personal.
In the past, as an undergraduate originally from Italy, language barriers and limited opportunities to connect with others left him feeling "incredibly lonely". Paying hefty tuition fees, he considered dropping out until discovering the theatre society.
He remembers thinking: "I'm not going to leave this university just with a piece of paper in my hand; I'm leaving with memories and with friends. [It] sounds super sappy, but ultimately it's the stuff that keeps you at university."
Register for free to continue reading
Registration is a free and easy way to support our truly independent journalism
By registering, you will also enjoy limited access to Premium articles, exclusive newsletters, commenting, and virtual events with our leading journalists
Already have an account? sign in
Join our new commenting forum
Join thought-provoking conversations, follow other Independent readers and see their replies