EU referendum: Vote Leave leaders reveal post-Brexit 'roadmap'
Group sets out six bills they want to see introduced by the end of this Parliament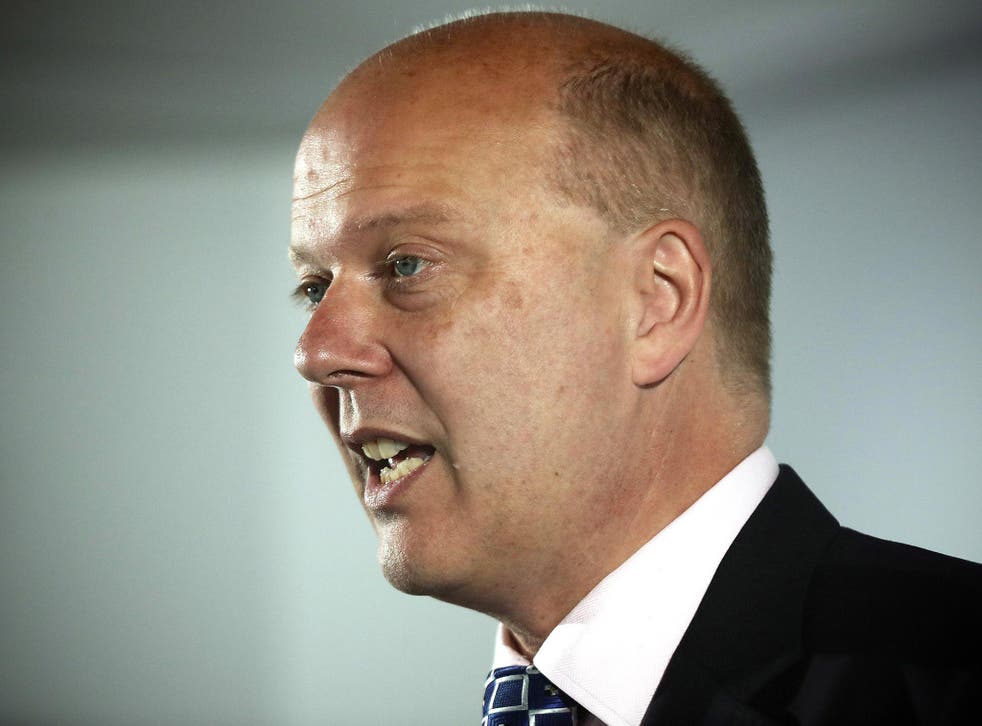 A vote to leave the EU should trigger immediate Government action to deport European criminals and block the automatic entry of EU citizens into the UK, Vote Leave has said.
Setting out a "roadmap" for the Government in the event of a vote for Brexit, Boris Johnson, Michael Gove and their allies said that legislation should also be brought in before 2020 to exempt the UK from all EU laws and to sever the country from trade agreements made by Brussels.
Dismissing David Cameron's warning claims that Brexit could result in a "decade of uncertainty" as the UK embarks upon a tortuous renegotiation of its relationship with the EU, the Vote Leave campaign claimed that a UK-EU trade deal could be thrashed out by the end of this Parliament in 2020.
The campaign group set out six bills they want to see introduced by the end of this Parliament – in a move dubbed "the Brexit Queen's Speech".
At the centre of their programme for government is legislation to sever the UK from the authority of the European Court of Justice – a move campaigners claimed would allow Britain to remove more criminals – and a new immigration bill to end the automatic right of EU citizens to come to the UK. Meanwhile, the European Communities Act would be repealed before 2020, which would mean EU treaties no longer form part of UK law.
In Brussels, informal negotiations with the EU could begin immediately after the vote, they said, and only after these "preliminary discussions" would it be necessary to activate Article 50 of the Treaty on European Union – the mechanism by which a member state formerly negotiates its exit from the bloc.
A new finance bill to abolish the 5 per cent rate of VAT on energy bills will be introduced, as will legislation to increase NHS spending by £100m a week.
There is no mention in the proposals of the economic consequences of Brexit. Most independent economists predict that a vote to leave will force the government to cut spending on public services like the NHS as a result of an economic downturn.
What to believe about the EU referendum
Chris Grayling, Leader of the House of Commons and Leave campaigner, said: "After we vote leave, the public need to see that there is immediate action to take back control from the EU. We will need a carefully managed negotiation process and some major legislative changes before 2020, including taking real steps to limit immigration, to abolish VAT on fuel and tampons, and to end the situation where an international court can tell us who we can and cannot deport. A vote to leave on 23 June is a vote for action, and the Government will need to respond quickly."
The Leave campaign's plan – viewed as further evidence that its leaders see themselves as a government-in-waiting, was laid out on the same day George Osborne published "illustrative" details of an emergency Budget, including £30bn in tax increases and public spending cuts, that would be required to manage the likely economic fallout of a Brexit vote.
In his last Prime Minister's Questions before the referendum next Thursday, David Cameron told MPs that far from being able to spend more, Britain would have a "huge hole in our public finances".
"If we vote out, the experts warn us that we will have a smaller economy, less employment, lower wages and, therefore, lower tax receipts," he said. Nobody wants to have an emergency Budget. Nobody wants to have cuts in public services. Nobody wants to have tax increases.
"But I would say this: there is only one thing worse than addressing a crisis in your public finances through a Budget, and that is ignoring it. If you ignore a crisis in your public finances, you see your economy go into a tailspin and you see confidence in your country reduced. We can avoid all this by voting remain next week."
What has the EU ever done for us?

Show all 7
A spokesman for Britain Stronger In Europe said the Leave campaign "do not have a credible plan for Britain's future".
"All they offer is a leap in the dark that will put our economy at risk," he said. "They want to quit Europe with no idea about what comes next. That will mean years of uncertainty that will risk jobs, risk investment and lead to higher prices in the shops. The only way not to risk it is to vote Remain on 23 June."
The EU referendum debate has so far been characterised by bias, distortion and exaggeration. So until 23 June we we're running a series of question and answer features that explain the most important issues in a detailed, dispassionate way to help inform your decision.
What is Brexit and why are we having an EU referendum?
Will we gain or lose rights by leaving the European Union?
What will happen to immigration if there's Brexit?
Will Brexit make the UK more or less safe?
Will the UK benefit from being released from EU laws?
Will leaving the EU save taxpayers money and mean more money for the NHS?
What will Brexit do to UK trade?
How Brexit will affect British tourism
What will Brexit mean for British tourists booking holidays in the EU?
Will Brexit help or damage the environment?
Will Brexit mean that Europeans have to leave the UK?
Register for free to continue reading
Registration is a free and easy way to support our truly independent journalism
By registering, you will also enjoy limited access to Premium articles, exclusive newsletters, commenting, and virtual events with our leading journalists
Already have an account? sign in
Register for free to continue reading
Registration is a free and easy way to support our truly independent journalism
By registering, you will also enjoy limited access to Premium articles, exclusive newsletters, commenting, and virtual events with our leading journalists
Already have an account? sign in
Join our new commenting forum
Join thought-provoking conversations, follow other Independent readers and see their replies