Tory cuts leave alcohol addiction services at breaking point warns Labour, as figures show record low in treatment
Number of people in treatment at lowest level for a decade despite year-on-year growth in those dealing with alcohol addiction, research shows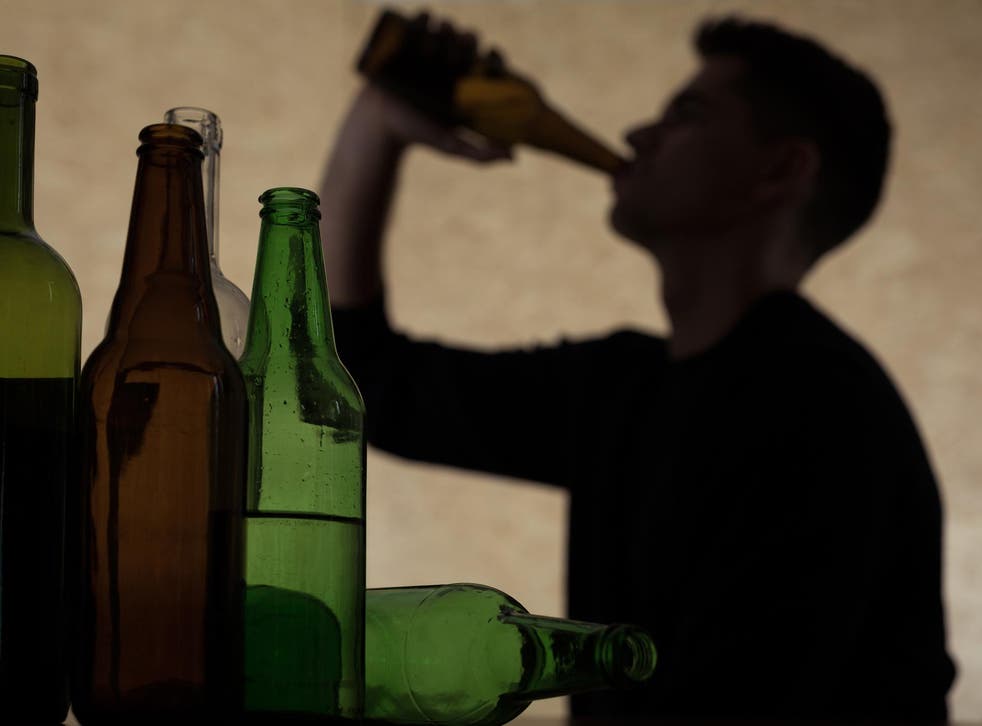 Cuts to council budgets for addiction services have led to lowest number of people receiving treatment for alcohol dependency in a decade despite people in need continuing to grow, data from the Labour Party shows.
Research by the House of Commons Library estimates the number of alcohol dependent adults in England has risen steadily since 2011 and more than 600,000 adults needed support as of 2016-17.
However the number of people in alcohol treatment has fallen more than 12 per cent since 2013, when damaging NHS reforms introduced by Tory health secretary Andrew Lansley shifted public health responsibility to councils.
Labour shadow health secretary Jonathan Ashworth has spoken about his own experiences of being raised by an alcoholic father and accused the government's austerity measures of failing the "most vulnerable" in society.
Speaking at the National Substance Misuse Conference in Birmingham today he will set out his plans to make tackling addiction and the influx of "synthetic drugs" like monkey dust and spice, a central part of Labour's commitments.
"Tory austerity has meant cutting treatment services for some of the most vulnerable in our society – it is devastating, misguided and completely counterproductive," Mr Ashworth will say.
"The Advisory Council on the Misuse of Drugs has warned these cuts are 'short sighted and a catalyst for disaster'.
"These cuts are pushing addiction services to breaking point. It's especially shameful, when so many new drugs on our streets that young people are using such as spice, that specialist drug and alcohol services for young people are being slashed as well.
In a challenge to the new health secretary Matt Hancock, Mr Ashworth will also demand the reversal of cuts to addiction services as a key part of the Ten Year Plan being drawn up by the NHS.
In 2016-17 there were 80,454 patients being treated for alcohol dependence in England, roughly 13 per cent of the 605,688 people estimated to need support for alcohol addiction.
This is down from a peak of 91,651 people receiving treatment in 2013-14, 15.5 per cent of the 590,039 people needing treatment according to the Commons library.
The research shows that £34m was cut from alcohol and drug misuses services by councils last year and councils have been told to slash £600m from public health services – which include sexual health and obesity services – by 2020.
NHS in Crisis march: in pictures

Show all 25
Charity Alcohol Concern said that the fall in funding was hitting services in numerous ways. In some cases drug and alcohol support programmes are being combined – potentially deterring people with drinking problems from attending. Reductions in staff numbers also means fewer people working in outreach and active support to help people stay in treatment.
Alcohol concern is calling for a 1 per cent increase in alcohol duties – equivalent to 3p more for a pint or 5p for a bottle of wine – to help generate £100m to help fill the gap – and potentially save the NHS three times this amount.
Dr James Nicholls, director of research and police development, said: "We should not leave people with severe alcohol problems unsupported, nor should we leave the 200,000 children living with a dependent parent to fend for themselves.
"We as a society urgently need to find more money to support essential services."
A Local Government Association spokesperson said: "Cuts to councils' public health grant by central government means have consequences.
"We have long argued that reductions by central government to the public health grant in local government is a short-term approach and one that will only compound acute pressures for the NHS and other services further down the line."
The Department of Health and Social Care was approached for comment
Register for free to continue reading
Registration is a free and easy way to support our truly independent journalism
By registering, you will also enjoy limited access to Premium articles, exclusive newsletters, commenting, and virtual events with our leading journalists
Already have an account? sign in
Register for free to continue reading
Registration is a free and easy way to support our truly independent journalism
By registering, you will also enjoy limited access to Premium articles, exclusive newsletters, commenting, and virtual events with our leading journalists
Already have an account? sign in
Join our new commenting forum
Join thought-provoking conversations, follow other Independent readers and see their replies