Children may have been infected with Alzheimer's protein during brain surgery, suggests study
Neurosurgery patients should not be alarmed by rare, historical cases that suggest small risk of abnormal proteins being transmitted by surgical equipment, say experts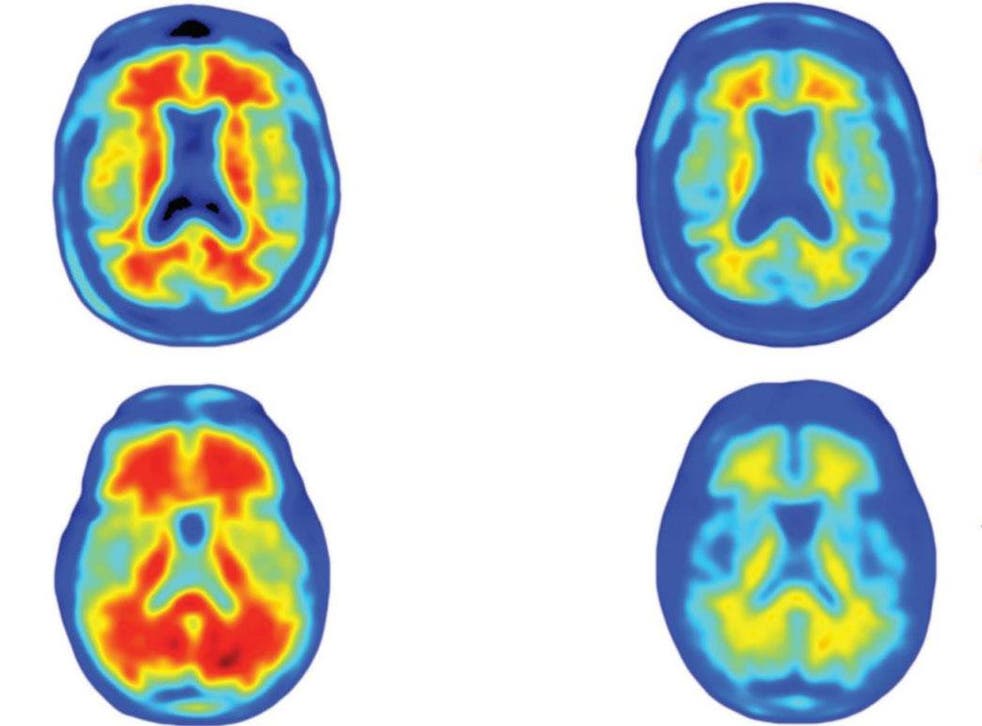 A defective molecule, which is a hallmark of Alzheimer's disease, may have been transmitted into the brains of healthy patients when they had surgery as children or teenagers, scientists have said.
Infected surgical instruments could be to blame for eight historical cases where patients had brain bleeds caused by the protein molecule, amyloid beta, decades after having neurosurgery as children, researchers said.
The protein is found in the brains of people with Alzheimer's disease, though it is not known if it is a cause or symptom, and researchers say cleaning protocols should be reviewed to ensure they're still adequate.
In this study, the patients' young age and lack of family history for early-onset Alzheimer's – a rare form that affected author Terry Pratchett – means it is unlikely that these amyloid beta deposits were formed naturally.
It follows similar findings in 1999 that surgical instruments were behind dozens of UK patients being infected with Creutzfeldt-Jakob disease (CJD), the human strain of so-called "mad cow disease".
Science news in pictures

Show all 20
But "this does not mean that Alzheimer's disease can be transmitted", said lead author Professor Sebastian Brandner, of the University College London Institute of Neurology.
This is because, despite the haemorrhages, the patients' brains didn't have the other defects that are used to diagnose the disease, and didn't go on to develop it later in their lives.
Professor Brandner added: "We have found new evidence that amyloid beta pathology may be transmissible.
"[But] we did not find any significant amount of pathological tau protein which is the other hallmark protein of Alzheimer's disease."
While this study only looked at a handful of historical cases and cannot rule out other causes, the UCL team are calling for more research on surgical amyloid infection, which has previously only been demonstrated in animals.
They also say sterilisation and safety guidelines should be reviewed, despite the rarity of these cases, in light of an increasing risk of infection by this route.
"Neurosurgery is becoming increasingly common in older individuals," said the study's first author, Dr Zane Jaunmuktane.
As these amyloid beta build-ups increase with age "this raises the potential for onward transmission of protein pathology to other individuals in the same hospital", he added.
Strict sterilisation rules were introduced after the link with CJD was discovered, and this meant the expected spread of the disease was halted.
These guidelines would have been introduced after the cases in this new research, published in Acta Neuropathologica, had their childhood surgery, so may well have prevented it.
The authors reviewed historical archives and found four cases of these amyloid-linked brain bleeds in young individuals, with no genetic risk for Alzheimer's.
Only one of these cases also had a history of head trauma that could have been a factor, but other causes of transmission can't be ruled out.
Despite this, independent academics said the findings needed further investigation.
"While it is important to fully explore whether the amyloid protein can be transmitted in this way, without knowing more about the medical histories of these cases, we cannot draw any definite conclusions," said Dr James Pickett, head of research at the Alzheimer's Society.
"Since these surgeries were conducted, and given what we know about the risk of CJD, much more stringent methods of decontaminating surgical instruments have been introduced.
"People who have had neurosurgery, or have it planned in the near future, should not be unduly worried by this study."
Professor Robert Howard, professor of old age psychiatry at UCL, but not involved with the research, agreed, adding: "A growing number of neuroscientists believe that the similarities between rare transmissible degenerative brain diseases such as CJD and much more common conditions such as Alzheimer's disease indicate that some as yet undiscovered infectious mechanism might be present for AD.
"The truth is that we just don't know yet.
"If true though, this would offer exciting opportunities for prevention and treatment that are just not on the table at present."
Join our new commenting forum
Join thought-provoking conversations, follow other Independent readers and see their replies