Antibiotic-resistant infections a 'global health emergency', Matt Hancock to say
Hip replacements and caesarean sections could become 'too risky to carry out' if superbugs left unchecked, health secretary to warn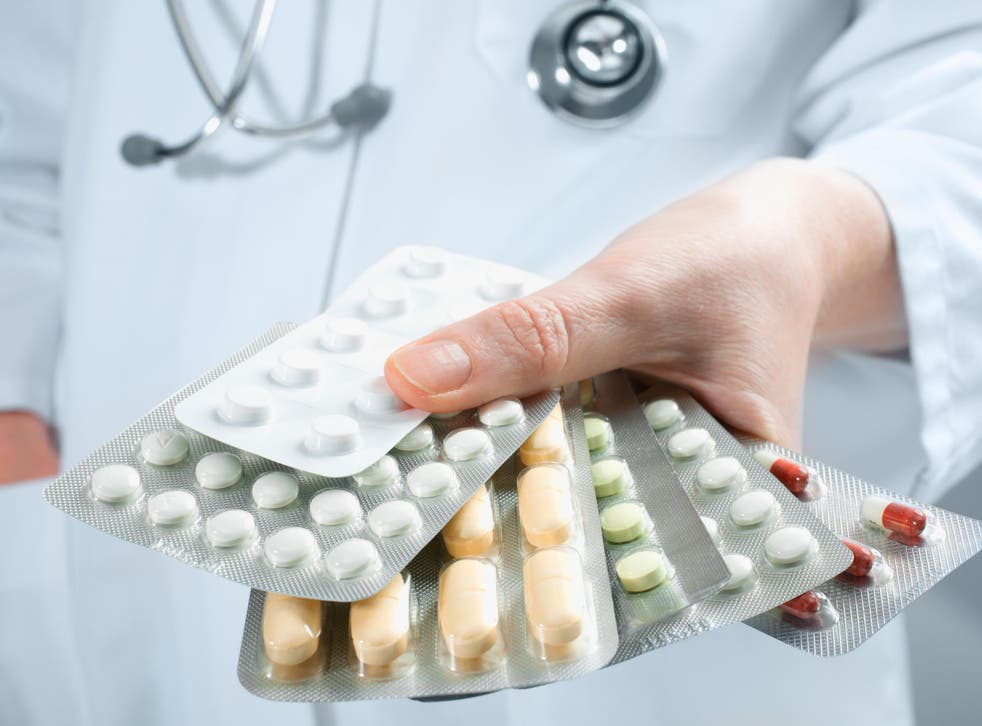 Drug-resistant disease should be regarded as a "global health emergency", the health secretary is to say, as he unveils a plan to cut antibiotic-resistant infections in UK patients by 10 per cent by 2025.
The phenomenon is as great a threat to humanity as war and climate change, Matt Hancock will tell the World Economic Forum in Davos, warning that common surgical procedures including hip operations and caesarean sections could become "too risky to carry out" if super-bacteria is left unchecked.
"What would go through your mind if your child cut their finger and you knew there was no antibiotic left that could treat an infection? This was the human condition until almost a century ago. I don't want it to be the future for my children," he will say.
Under the plan the NHS and the National Institute for Health and Care Excellence will attempt to devise a new way of paying drug companies based on value to the health service, rather than volume of antibiotics supplied, within six months, the government said.
Extra funding will also be given to smaller firms to develop new treatments particularly ones targeted at resistant strains that must be treated urgently.
NHS at 70: demonstration and celebration march to mark anniversary

Show all 18
The government's own data shows that while the amount of antibiotics used in the UK has dropped 7 per cent since 2014 – and sales for use in food-producing animals by 40 per cent – the number of drug-resistant bloodstream infections rocketed by 35 per cent between 2013 and 2017.
Bloodstream infections affect the whole body, as opposed to ones that affect only the sinuses or throat, for example. Among Mr Hancock's new targets is a pledge to slash the incidence of these infections by half by 2024, the Department of Health confirmed to The Independent.
The government will also announce details of 14 research projects awarded money by a global fund to combat drug-resistant infections. And new targets to cut antibiotics use in animals will be brought in by 2021, following a pledge to reduce usage by one-quarter between 2016 and 2020, it said.
Mr Hancock's strategy will include "new mechanisms to harness real-time patient data, to help clinicians understand when to use and preserve antibiotics in their treatment and help inform the development of new interventions", a government statement said.
The statement also noted that more than one-fifth of antibiotic prescriptions in primary care are "inappropriate", adding that resistant infections cost the NHS an estimated £88m a year. Mr Hancock wants to reduce human antibiotic use by 15 per cent.
Professor Helen Stokes-Lampard, chair of the Royal College of GPs, said: "This is a society-wide issue and not something GPs can be held responsible for tackling on their own.
"We need to get to a stage where antibiotics are not seen by patients as a 'catch all' for every illness, but rather as a serious drug option, usually reserved for when all other treatment options have either failed or been deemed inappropriate."
Mr Hancock's "20-year vision" is that antimicrobial resistance is under control by 2040.
Join our new commenting forum
Join thought-provoking conversations, follow other Independent readers and see their replies