Doctors should prescribe more antidepressants for people with mental health problems, study finds
Data from 522 trials, involving 116,000 patients found that every one of the 21 antidepressants used were better than a placebo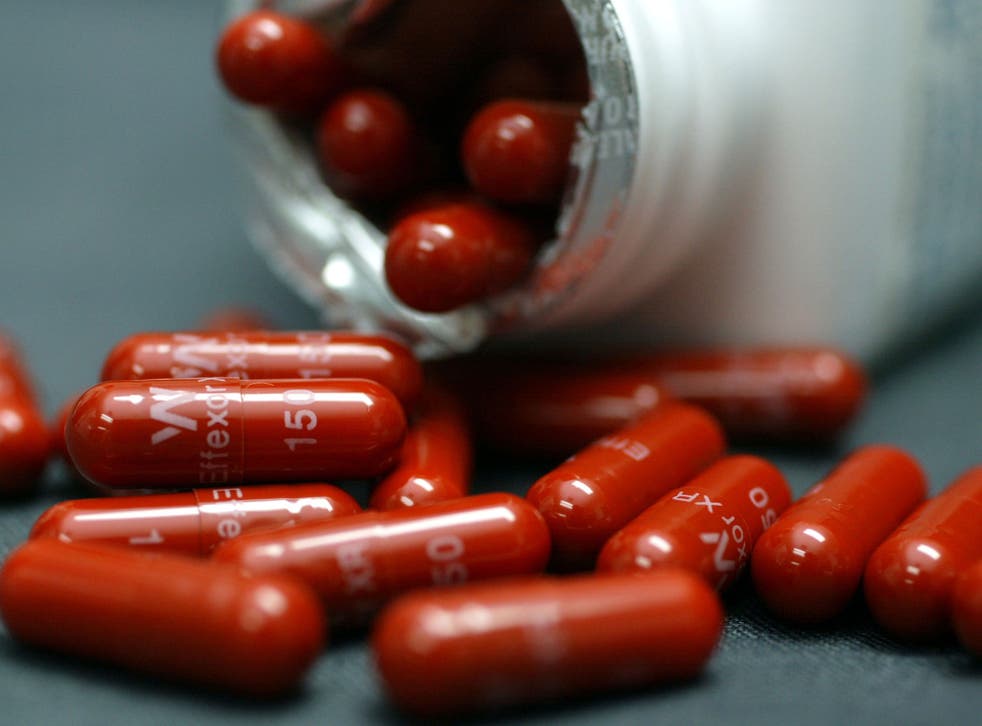 More people should be offered medication when suffering from mental health problems, according to a new study that calls into question recent concerns about over prescribing.
Research from Oxford University, which was published in The Lancet, found that more than one million extra people would benefit from being prescribed drugs and criticised "ideological" reasons doctors use to avoid doing so.
Data from 522 trials, involving 116,000 patients, found that every one of the 21 antidepressants used were better than a placebo.
In general, newer antidepressants tended to be better tolerated due to fewer side effects, while the most effective drug in terms of reducing depressive symptoms was amitriptyline – a drug first discovered in the 1950s.
"Antidepressants are routinely used worldwide yet there remains considerable debate about their effectiveness and tolerability," said John Ioannidis of Stanford University, who worked with a team of researchers led by Andrea Cipriani.
Mr Cipriani said the findings offered "the best available evidence to inform and guide doctors and patients" and should reassure people with depression that drugs can help.
"Antidepressants can be an effective tool to treat major depression, but this does not necessarily mean antidepressants should always be the first line of treatment," he told a briefing in London.
The study looks at average effects and therefore should not be interpreted as showing how drugs work for every patient.
Science news in pictures

Show all 20
According to the World Health Organisation, 300 million people worldwide have depression.
While both pharmacological and psychological treatments are available, only one in six people with depression in rich countries gets effective treatment.
That drops to one in 27 patients in poor and middle-income countries.
Register for free to continue reading
Registration is a free and easy way to support our truly independent journalism
By registering, you will also enjoy limited access to Premium articles, exclusive newsletters, commenting, and virtual events with our leading journalists
Already have an account? sign in
Register for free to continue reading
Registration is a free and easy way to support our truly independent journalism
By registering, you will also enjoy limited access to Premium articles, exclusive newsletters, commenting, and virtual events with our leading journalists
Already have an account? sign in
Join our new commenting forum
Join thought-provoking conversations, follow other Independent readers and see their replies