Bill Gates sets sights on cure for Alzheimer's with $50m investment
'This is a frontier where we can dramatically improve human life. It's a miracle that people are living so much longer, but longer life expectancies alone are not enough,' says Microsoft founder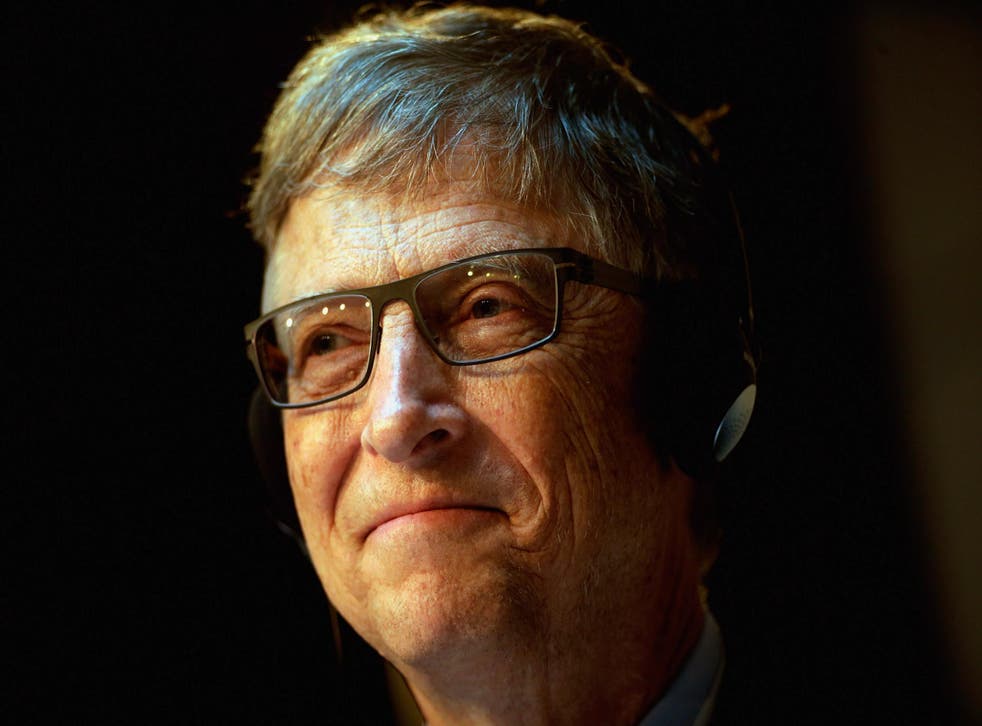 Microsoft founder and philanthropist Bill Gates has set his sights on eradicating Alzheimer's announcing today a $50m (£38.2m) investment in research to develop new treatments.
Mr Gates said he was "joining the fight" at a turning point in the study of the disease, adding that a breakthrough was needed so people can enjoy the longer lives we are living.
The research will be led by the Dementia Discovery Fund (DDF), a collaboration launched between the UK's Department of Health, world-leading pharmaceutical companies, and Alzheimer's Research UK.
The fund was started in 2015 to invest in pioneering research on treatments for the neurodegenerative disease. It is thought the new investment could improve "millions of lives".
Its projects so far are unpicking the role of inflammation and immune cells in the brain, and the operation of mitochondria, which power cells, on dementia's progression.
Half of people who live into their mid-80s will develop Alzheimer's disease, although a third of cases may be preventable. However, the costs worldwide are growing rapidly.
Alzheimer's is a major cause of dementia, the term for a group of symptoms related to the brain's decline. In 2015, Alzheimer's UK estimated it cost the UK more than £26bn a year.
UK news in pictures

Show all 50
Around £4.3bn of that is borne directly by the NHS, but a far greater chunk is taken up by the care sector (£10.3bn) and the individuals themselves, or their families (£17.4bn).
Mr Gates said: "I believe we are at a turning point in Alzheimer's research and development, which the Dementia Discovery Fund is playing an important role in by exploring new approaches to treat the disease.
"This is a frontier where we can dramatically improve human life. It's a miracle that people are living so much longer, but longer life expectancies alone are not enough.
"People should be able to enjoy their later years – and we need a breakthrough in Alzheimer's to fulfil that. I'm excited to join the fight and can't wait to see what happens next."
The investment was also welcomed by health secretary Jeremy Hunt who said the investment could benefit millions of lives.
"Tackling dementia is one of my top priorities as Health Secretary, and I want the UK to become the best country in the world for care, support, research and awareness," he said.
"I am extremely proud that Britain is at the forefront of innovative international collaborations like the Dementia Discovery Fund - this substantial investment could help us to change the lives of millions of people."
Hilary Evans, chief executive at Alzheimer's Research UK, added that global attention on dementia was undergoing a step change, and needed more investment like this in "small, focused projects and companies" tackling the disease.
Join our new commenting forum
Join thought-provoking conversations, follow other Independent readers and see their replies