Woman who had 'miracle' baby after 13 miscarriages says story gives hope to others
'Through my story I want to give others hope and strength to carry on even when things seem impossible'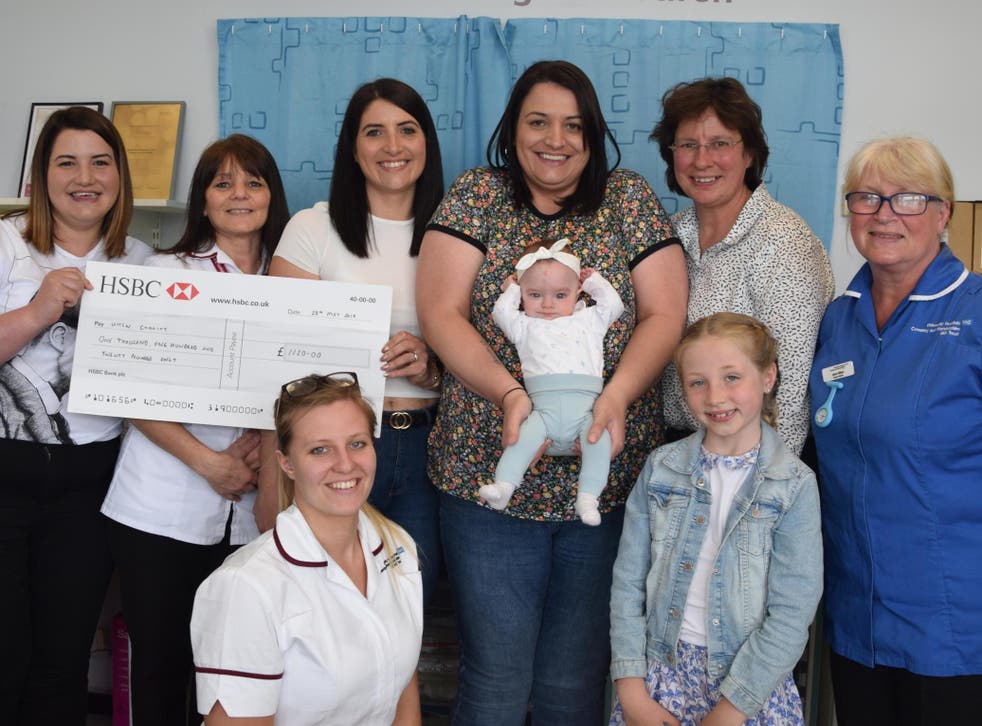 The mother of a "miracle" baby, born after 13 miscarriages, has praised the work of NHS fertility specialists and said she hopes her story can inspire strength in other women who are struggling to give birth.
Laura Worsley had experienced 11 miscarriages in the first trimester since 2008. Two pregnancies with boys, Leo and Graceson, were lost at 17 and 20 weeks.
After trying multiple trials and treatments to overcome fertility issues Ms Worsley and her husband Dave had said their 14th attempt would be their final one.
When her waters broke unexpectedly nearly two months before her due date, Ms Worsley was rushed to hospital and baby Ivy was delivered by caesarean section last September.
"It feels like all of my Christmases have come at once," Ms Worsley said of Ivy, who weighed 1.7lbs when she was born – the same weight as an average Christmas pudding.
Eight hospital co-workers give birth within five months of one another

Show all 14
She has since been given a clean bill of health.
Ms Worsley said she couldn't thank enough the staff at University Hospitals Coventry and Warwickshire (UHCW) NHS Trust, who helped her to have the child she had been dreaming about.
The Worsley's began seeing fertility specialist Siobhan Quenby, at the hospital's research unit and identified two conditions that were impacting her ability to maintain a pregnancy.
She was initially treated with folic acid to address antiphospholipid syndrome – also known as "sticky blood syndrome" – which can increase the risk of pregnancy loss.
Despite this and multiple trials and tests, nothing worked
After the loss of their unborn son Leo, tests on his placenta revealed Ms Worsley also had a condition called chronic histiocytic intervillositis (CHI).
This causes the body to attack the placenta that supplies blood and nutrients to the foetus.
Using drugs to improve the lining of her uterus and powerful steroids to suppress her immune system the pregnancy passed the critical 24-week threshold, where premature babies have the best chance of survival.
Support free-thinking journalism and attend Independent events
After her birth, Ivy spent her first months on a neonatal incubator. She beat the odds to avoid sepsis and fought off a bronchiolitis infection.
Ivy recently attended her own baby shower where more than £1,000 was raised for the UHCW Charity to fund more of the same research that helps families like hers.
"It's so important to be able to make a difference for anyone else going through what I went through," Ms Worsley said. "Through my story, I want to give others the hope and strength to carry on even when things seem impossible."
Join our new commenting forum
Join thought-provoking conversations, follow other Independent readers and see their replies