Statins could cut risk of dying from breast cancer by almost 40%, study finds
Statins may be good at delaying death from breast cancer, or they may help prevent death from the types of breast cancer that kill people early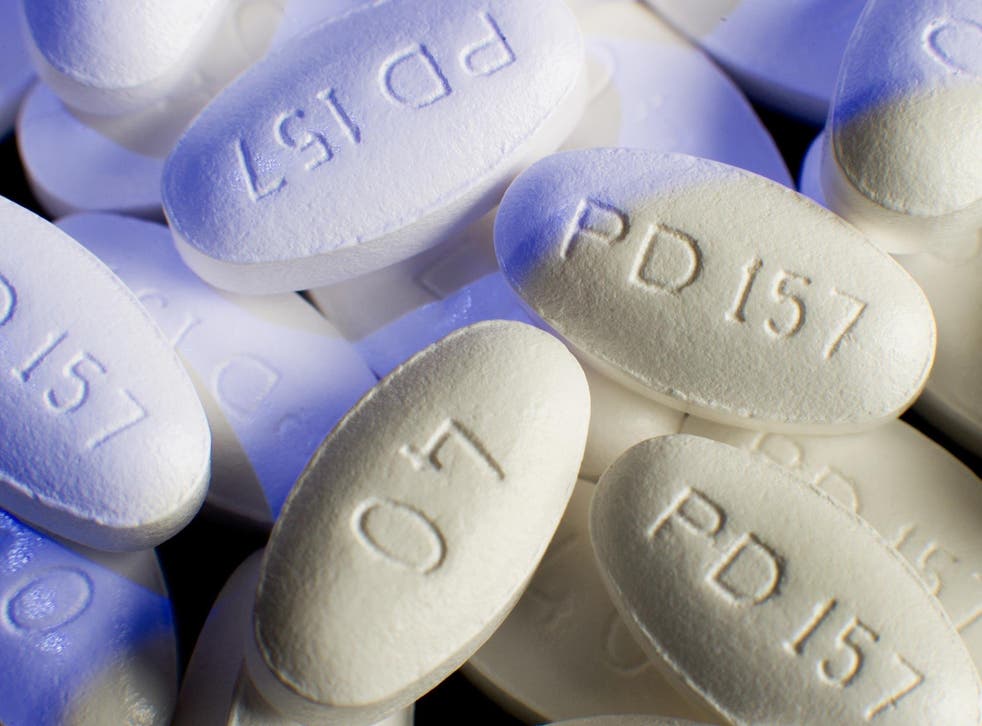 Statins could help reduce the risk of dying from breast cancer by almost 40 per cent, a new study has found.
The cholesterol-lowering medicine, taken by six million people every day in Britain, may not only help people at risk of heart disease but may also prove a valuable weapon in the fight against breast cancer.
Researchers examined seven existing studies covering 197,048 women and found that the use of any statins reduced risk of death from breast cancer by 27 per cent, and death from any cause by 28 per cent.
The strongest effect on breast cancer was for women who were followed up for less than four years, where death from breast cancer was cut by 38 per cent.
For women with more than four years of follow-up, statins did not appear to have any significant effect on death.
One possible explanation for this could be that statins may simply be good at delaying death from breast cancer, or they may help prevent death from the types of breast cancer that kill people early.
Experts and charities are now calling for a randomised clinical trial to test the effect of statins by comparing two groups of patients.
William shows bedside manner on cancer hospital visit
The research, presented at the American Society of Clinical Oncology (Asco) meeting in Chicago, follows findings earlier this year that breast cancer patients who took statins were less likely to see their cancer come back.
The team, from the National Cancer Centre in Beijing, found that a common type of statin called lipophilic statin showed a particularly strong protective effective in breast cancer patients, compared with hydrophilic statins, which had a much weaker effect.
Data from NHS Digital shows almost 63 million prescriptions were written for lipophilic statins last year, including the popular simvastatin.
Dr Binliang Liu, from the department of medical oncology at the centre in Beijing, said: "We did a meta-analysis which showed statins truly can change the prognosis of breast cancer but it is constrained by the type of statin and user-time.
"I think lipophilic statins penetrate cell membrane more easily and lipophilic statins have been confirmed have some good effect on the immune system, which may help to kill cancer cells."
He said he believes statins may prove a useful treatment in the future for breast cancer.
Baroness Delyth Morgan, chief executive of Breast Cancer Now, welcomed the study, but said clinical trails on two separate groups of patients were needed.
She said: "This study adds to the emerging picture that some statins could be useful for treating breast cancer, but we would need to see clinical trials to answer this question definitively.
"Despite advances in treatment, some breast cancers still find ways to become resistant to drugs and continue growing.
"To stop people dying from the disease, we need to block all of breast cancer's escape routes – and some statins could yet prove a valuable addition to existing treatments to help do this.
"While this research suggests some benefit of lipophilic statins in preventing earlier deaths from breast cancer, their effect in the long-term remains unclear and further investigation of the risks and benefits is now needed."
13 ways to help prevent cancer

Show all 13
Professor Arnie Purushotham, Cancer Research UK's senior clinical adviser, said the study did not offer a clear picture on whether statins have an impact on breast cancer survival.
"Further studies are needed to try and understand more about the role that statins can play in treating breast cancer," he said.
Research published in the Journal of Clinical Oncology in April, from the Breast International Group, a collaboration of global researchers into breast cancer, found women on statins lived longer than those who did not take them.
Over eight years of follow-up on almost 8,000 women, during which time 1,432 patients saw their cancer come back, the disease-free survival rate was 18 per cent higher in the women already on statins at the start of the study, compared with those who were not.
Women who started taking statins during the study also lived longer than those who did not.
Last year, lab research published in the journal Breast Cancer Research also found that some early breast cancer tumours can produce a molecule made from cholesterol, which mimics oestrogen and encourage tumours to grow.
Using statins in these patients could be a valuable addition to breast cancer treatment, researchers said.
Press Association
Register for free to continue reading
Registration is a free and easy way to support our truly independent journalism
By registering, you will also enjoy limited access to Premium articles, exclusive newsletters, commenting, and virtual events with our leading journalists
Already have an account? sign in
Register for free to continue reading
Registration is a free and easy way to support our truly independent journalism
By registering, you will also enjoy limited access to Premium articles, exclusive newsletters, commenting, and virtual events with our leading journalists
Already have an account? sign in
Join our new commenting forum
Join thought-provoking conversations, follow other Independent readers and see their replies