NHS takes 40 days to diagnose patients with cancer, study finds
Health officials set target for all sufferers to be diagnosed within 28 days by 2020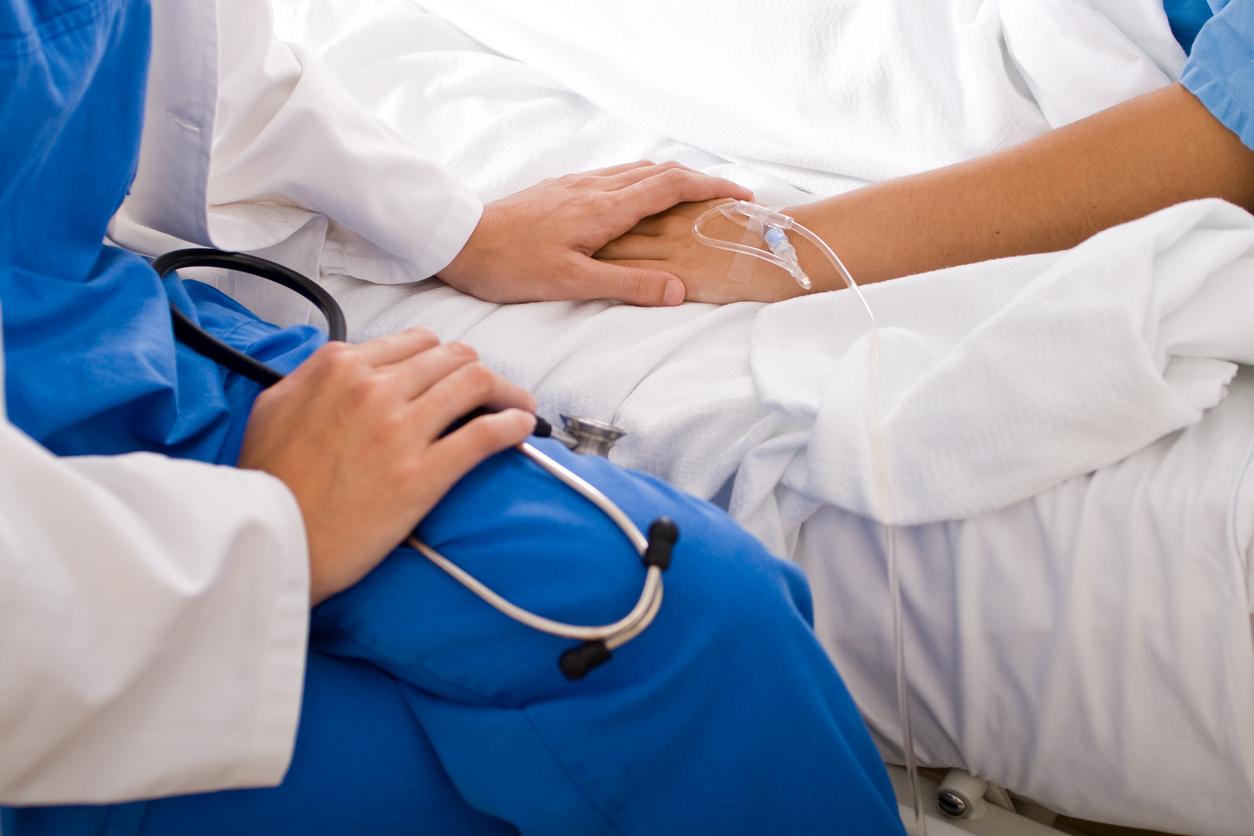 The average time for a patient in England to be diagnosed with cancer is 40 days, a new study suggests.
Health officials have set a target for all cancer patients to be diagnosed within 28 days by 2020.
The new study found that in 2014 the median number of days from first relevant presentation to the date of diagnosis was 40 days.
This ranged from 15 days to 86 days, according to the research published in The British Journal of General Practice.
Researchers, led by Ruth Swann, senior analyst for Public Health England's National Cancer Registration and Analysis Service, examined data on more than 17,000 patients diagnosed with cancer in 2014.
They found that GPs referred these patients on to specialists within five days on average.
Patients with breast cancer had the shortest time to diagnosis, waiting on average just 14 days.
But those with prostate cancer had a median time to diagnosis of 55.5 days.
The authors found that the time from referral to being told the diagnosis of cancer exceeded 28 days in 54% of patients.
This included 19% of patients with breast cancer having to wait longer than 28 days compared with 74% of melanoma patients.
For one in five patients (22%) the GP considered there to be an "avoidable delay" in the patient receiving their diagnosis.
Delays were most frequently attributed to the patient, primary or secondary care clinician, and system factors.
NHS England has set an ambition for all people to be diagnosed with cancer, or that cancer will be excluded, within 28 days of them being referred by their GP by 2020.
The authors suggest their finding may provide pointers to where efforts will be best directed to achieve this standard.
Dr Jodie Moffat, from Cancer Research UK, said: "The study pinpoints why delays may be happening. The message couldn't be clearer - too many patients have waited far too long for diagnostic tests or getting the results back.
"This must change. Waiting for a diagnosis is an exceptionally anxious time for patients, so it's vital that no one has to wait longer than necessary.
"Diagnostic services need more staff to provide tests for patients, which should speed things up in the future. There is no magic bullet for earlier diagnosis."
An NHS England spokeswoman said: "In the three years since these 2014 figures were collected, the NHS has published a national cancer strategy and, thanks to improved NHS care, an extra 2,000 people now survive cancer each year.
"Last year, over 1.7 million people were urgently referred by their GP, half a million more than three years ago when the data in this report were collected."
Dr Jem Rashbass, cancer lead at Public Health England said: "Cancer claims too many lives every year and we know that one of the biggest challenges we face is detecting cancer earlier.
Health news in pictures
Show all 40
"The information that GPs have given us through the National Cancer Diagnosis Audit provides the most detailed and accurate picture of care for cancer patients, from initial symptoms through to diagnosis.
"This insight can be used to better understand how to improve the quality of care for cancer patients and the speed of earlier diagnosis."
PA
Join our commenting forum
Join thought-provoking conversations, follow other Independent readers and see their replies