NHS cervical cancer screening labs built up 150,000 sample backlog, audit office finds
'Not fair that women should be put under undue stress as a result of failings' in cervical screening, charities say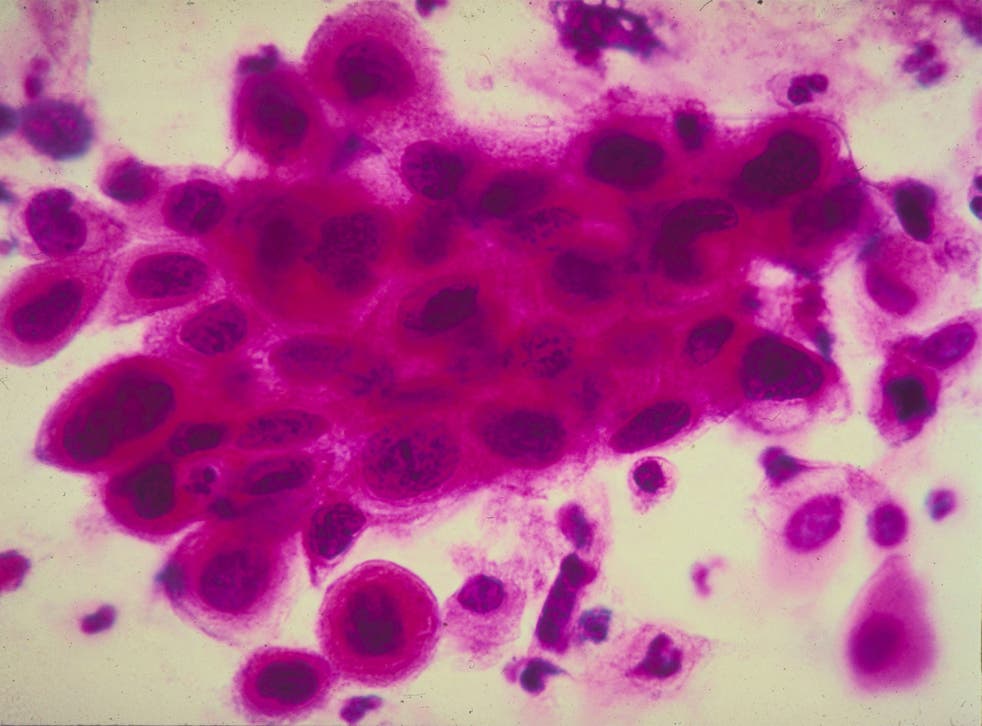 A backlog of more than 150,000 cervical cancer screening samples awaiting testing was allowed to build up across laboratories in England, according to a damning review of NHS screening.
The National Audit Office found at one point last year only a third of women who had a smear test got their results within the recommended 14 days.
This suggests hundreds of thousands being left to worry unccesarily and, potentially, delays in getting further tests or treatment for abnormal cells that could become cancerous.
Not one NHS screening programme, including those for breast and bowel cancer, met its target for patient screening last year – though cervical cancer was the worst performing, the NAO report found.
13 ways to help prevent cancer

Show all 13
Changes in the screening test, which check for the human pappilomavirus (HPV) that causes the majority of cervical cancers rather than mannually checking for abnormal cells, were announced in 2016.
The move will reduce the number of laboratories needed for screening from 48 to nine and the NAO said this had led to a staff exodus "in search of greater job security".
This has led to a "decline in performance against turnaround time targets" and a build-up of samples waiting to be tested, the NAO said.
It follows the news last year that nearly 50,000 women missed out on screening invitiations or results because of problems with the parts of the service outsourced to Capita.
There were also concerns that hundreds of thousands of missed breast cancer screening invitations had led to hundreds of women dying prematurely – though this was later revised down.
The NAO found problems with dated IT systems, meaning concerns remain that people may miss out on cancer screening invitations.
"All the screening programmes rely on a complex and ageing IT system to identify who to invite for screening," it said.
NHS England had intended to replace this in 2017 but this has now been delayed, causing "additional cost and greater risk that screening services cannot reliably identify and invite eligible populations for screening".
Labour MP Meg Hillier, chairwoman of the Commons Public Accounts Committee, said it was "worrying that not everyone who is eligible to take part in screening programmes is doing so".
She added: "Those responsible for screening programmes are not always capable of picking up when people are not invited for a screening appointment, or ensuring that people receive their test results on time."
Robert Music, chief executive of Jo's Cervical Cancer Trust, said: "Over the past year we have had many women contacting us with concerns over delays in their results and it is simply not fair that women should be put under undue stress as a result of failings in the programme management."
A Department of Health and Social Care spokesman said: "Prevention and early diagnosis of cancer are key priorities for this government, and we are already working closely with NHS England and Public Health England to address the issues this useful report highlights.
"An independent review announced by NHS England is looking at cancer screening services. We expect this to lead to an overhaul of the system so it meets the high standard NHS patients rightly expect."
Join our new commenting forum
Join thought-provoking conversations, follow other Independent readers and see their replies