Cervical cancer screening: 48,000 women not sent information about test after error by private firm Capita, BMA says
Screening results among the correspondence never sent to women in latest failing with major contract outsourced to Capita
Alex Matthews-King
Health Correspondent
Wednesday 14 November 2018 13:14 Comments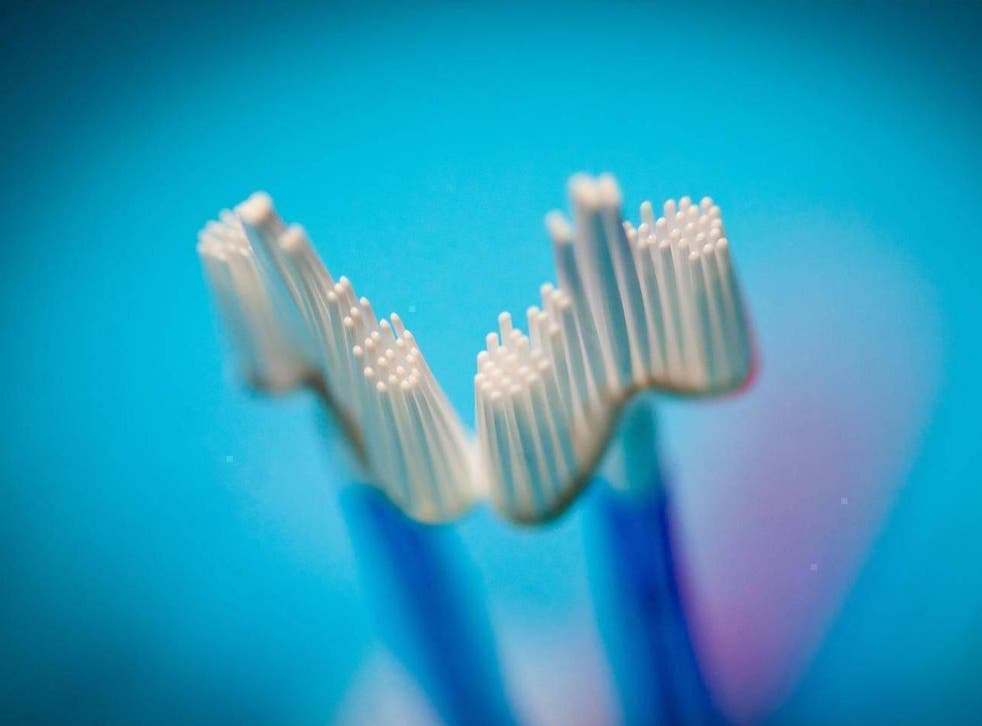 Nearly 50,000 women have missed out on information about their screenings for cervical cancer in 2018 after a "system error" with an outsourced contract, according to the British Medical Association (BMA).
The majority of those affected are missing invitations and reminders about attending screenings, but 4,508 missed results letters which could include warnings of abnormal smear results that may need further investigation.
Capita confirmed 47,708 had been caught up in the error, the latest issue to arise in a wide-ranging contract awarded to outsourcing firm in 2015 which has been branded a "shambles" by MPs.
Earlier this year the National Audit Office revealed that thousands of invitations had been unsent and 90 women had been inappropriately dropped from the cervical cancer screening programme.
The BMA had already warned about the serious risks of Capita taking over screening, however it said it was only made aware of the full extent of the failings after recent discussions with NHS England.
"This is an incredibly serious situation, and it is frankly appalling that patients may now be at risk because of this gross error on the part of Capita," chair of the BMA's GP committee, Dr Richard Vautrey said.
"Some women will now be left extremely anxious because they have not received important correspondence, particularly letters about abnormal smear test results that need urgent follow up. This has been caused solely by Capita's incompetence."
The BMA has now written to GPs to warn about an influx of concerned patients, and to NHS England chief executive Simon Stevens calling for Capita to be stripped of the contract in the wake of the latest problems.
"NHS England must shoulder the blame for this dreadful situation; you cannot outsource responsibility," Dr Vautrey added, however the organisation said there is "no current evidence" the incident had led to harm.
The issue of missed reminders is particularly serious amid declining uptake of smear tests in the UK, despite its role in massively reducing rates of cervical cancer by allowing abnormal cells to be caught early.
UK news in pictures

Show all 50
"Frankly it is appalling that thousands of women have been affected by this system failure," said Robert Music, chief executive of Jo's Cervical Cancer Trust, which campaigns to improve screening rates.
However, the trust said the issues were "not surprising"; they have been warning about the inadequate IT system for screening since 2011 and spoke to the health and social care secretary about their concerns.
"This is a disgrace and the fact that it is now affecting women both in terms of being invited and getting their results is completely unacceptable. An urgent review must be conducted to ensure that our cervical screening programme is safe and future proofed."
Support free-thinking journalism and attend Independent events
NHS England entered into a £330m seven-year contract with Capita in August 2015, with the intention of slashing 35 per cent from the £90m cost of running primary care support services.
Savings were to be achieved through IT upgrades and centralising services for doctors, dentists, opticians and pharmacists into three national hubs rather than a patchwork of local offices.
However, it was beset with problems from the off which the National Audit Office report revealed was in part due to closing offices and issuing redundancies without the capacity in its new centres.
As part of the contract, Capita took over the National Cervical Screening Programme which invites women for a smear test every three to five years between the ages of 25 and 64. Roughly nine million letters are sent each year.
A Capita spokesperson said: "Primary Care Support England (PCSE), the contract delivered by Capita on behalf of NHS England, is addressing an issue relating to issuing invitation and reminder letter regarding cervical screening correspondence.
"Letters are being sent to all women who have experienced a delay in receiving cervical screening correspondence. Additionally, there has been an issue relating to issuing results letters."
A statement added that the issues occurred because its processes were not followed for "uploading organising and checking data files". Additionally, when the issue was found, managers did not notify senior leaders or NHS England. The company said it would be taking disciplinary action, while one senior executive responsible for the contract "has already left Capita".
An NHS England spokesperson said: "Capita has alerted NHS England to an administrative failure in its processing of cervical screening, which means some women have not received invitation, reminder and result letters when they should have.
"Every woman's case is being reviewed, but there is no current evidence that this incident has led to harm to the women involved, and our priority now is to ensure that anyone affected by this incident is contacted, and knows how to get checked if they are due a cervical screen."
Register for free to continue reading
Registration is a free and easy way to support our truly independent journalism
By registering, you will also enjoy limited access to Premium articles, exclusive newsletters, commenting, and virtual events with our leading journalists
Already have an account? sign in
Join our new commenting forum
Join thought-provoking conversations, follow other Independent readers and see their replies