Charlie Gard's parents launch fresh appeal over ruling doctors can withdraw life support from brain-damaged baby
Nine-month-old has rare genetic condition that causes progressive muscle weakness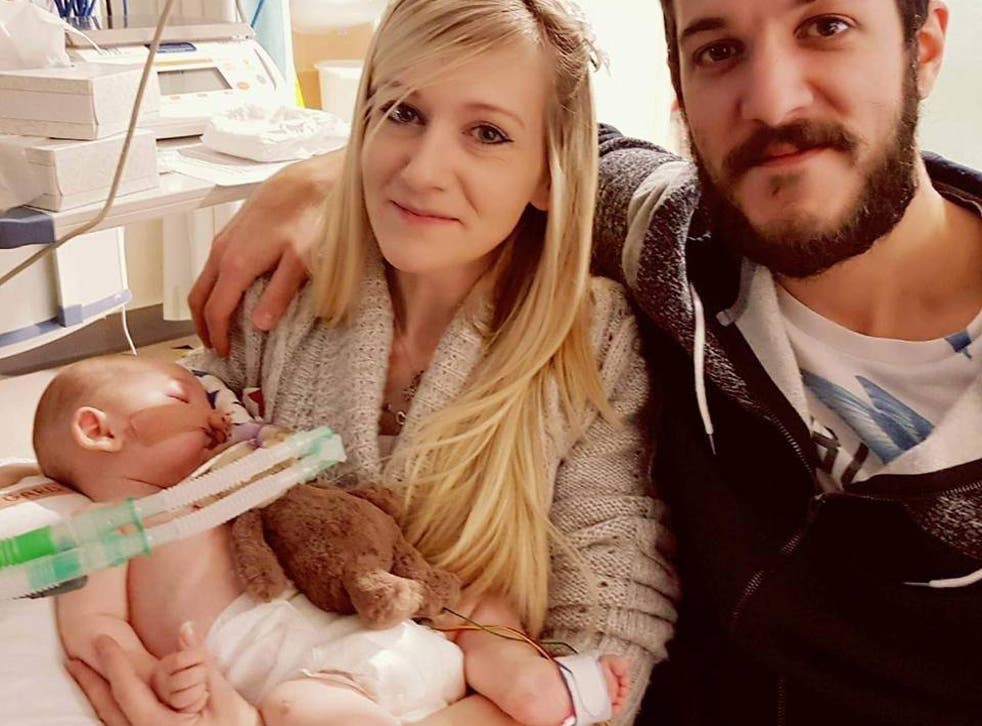 The parents of a baby with a rare genetic condition have launched an appeal after a judge said it was in their son's "best interests" for life support to be withdrawn.
The High Court ruled last month that nine-month-old Charlie Gard should not be taken to the US for an experimental treatment, despite his parents' wishes.
Now "devastated" Connie Yates and Chris Gard are trying to overturn the decision.
Charlie, who was born last August, has a form of mitochondrial disease, a genetic condition that causes progressive muscle weakness.
His parents raised more than £1.3m to take their son to the US, saying he "deserves a chance".
But after three days of court proceedings, judge Nicholas Francis ruled in favour of medical staff at Great Ormond Street Hospital in London, who said it was kinder for the brain damaged baby to be given end-of-life care.
Ms Yates and Mr Gard, a couple in their early 30s from Bedfont, will appear at London's Appeal Court with new solicitors as they "knew we couldn't just give up on [Charlie]," said Ms Yates.
"We were devastated by the result of the last hearing," she told MailOnline. "But somehow Chris and I have pulled together and picked ourselves up as a family. We had to for Charlie's sake."
A specialist from Great Ormond Street stold the High Court Charlie's condition had "deteriorated hugely" since he came to the children's hospital.
"The disease has affected his brain to the extent that he is completely ventilator-dependent," said the doctor. "This situation is not a tolerable one to leave a child in."
Health news in pictures

Show all 40
But Ms Yates said: "Charlie is still strong and stable. He is growing more beautiful by the day."
Mr Justice Francis said he had made the ruling to allow Charlie to "die with dignity" and had made his decision "with the heaviest of hearts, but with complete conviction for Charlie's best interests".
The US doctor who would give Charlie experimental treatment has called the case "unchartered territory" and said the therapy would be "treatment but not a cure".