Coronavirus news you may have missed overnight: 600 students self-isolating and more than 6,000 new cases
New research finds 90 per cent of Americans haven't been exposed to Covid-19 while another major outbreak in university accommodation is reported
Daisy Lester
Thursday 24 September 2020 09:06 Comments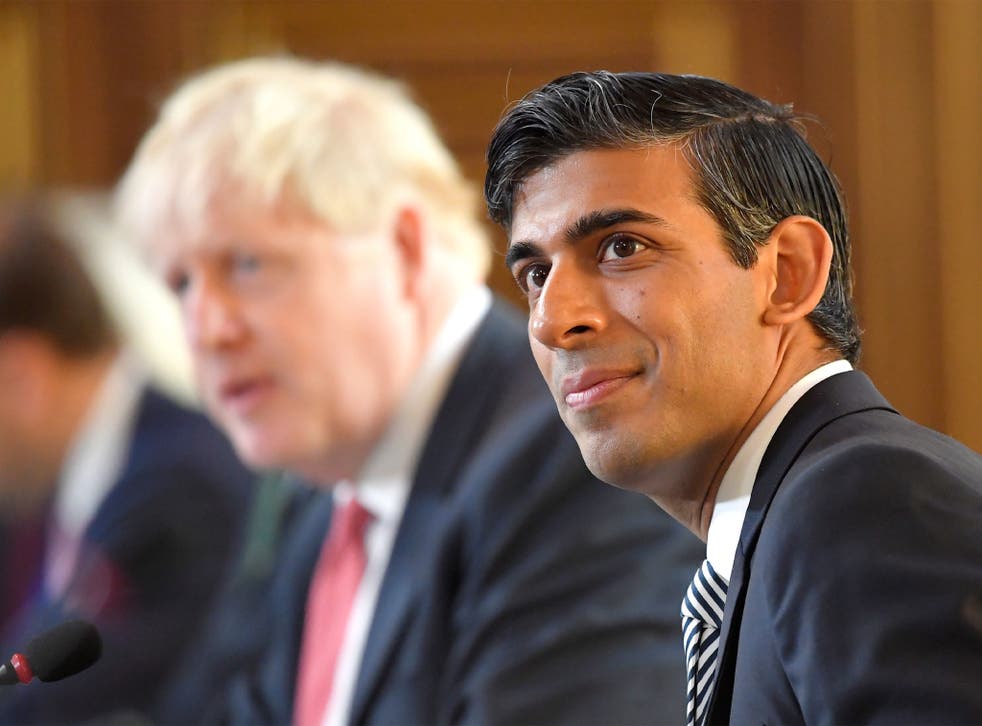 Coronavirus cases continue to rapidly rise in the UK as more than 600 students self-isolate in Glasgow.
Meanwhile, expectations heighten for Chancellor Rishi Sunak's announcement later today with pressure mounting for an extension to the furlough scheme.
Here is your morning briefing.
UK coronavirus cases reach 6,000 - highest level since 1 May
Latest government data reported 6,178 new coronavirus cases on Wednesday, the highest daily level since 1 May, when the UK was in national lockdown. There have been 37 deaths in the last 24 hours, this same number was last recorded on 14 July.
The rapid surge in cases lead to the government clamping down with tougher measures on Tuesday, including a 10pm curfew and increased fines for not wearing face masks in public spaces.
Professor James Naismith, of the University of Oxford and director of the Rosalind Franklin Institute, called the spike in cases "unwelcome news."
He added, "It is part of a trend and there is no doubt the virus is taking off again."
600 Glasgow University students self-isolating after 124 test positive in major outbreak
It has been reported that two "significant clusters" of infections at the Scottish university are thought to be linked to students socialising during freshers week which took place in early September.
More than 600 have been asked to self-isolate after at least 124 positive cases of coronavirus were confirmed in two halls of residence.
A spokesperson said. "The total number of reported cases since the start of term is 124 but the actual number is likely to be higher."
Commenting on the outbreak, Scotland's first minister Nicola Sturgeon said the major outbreak had a significant impact on daily Covid-19 infection figures in the NHS Greater Glasgow area, where 224 cases were recorded.
This follows reports that 500 Dundee students were ordered to self-isolate yesterday due to one confirmed coronavirus case and many more suspected cases in the university's student accommodation.
Budget cancelled as Rishi Sunak prepares to unveil more support for business
Chancellor Rishi Sunak is facing pressure to extend the furlough scheme after Downing Street announced tougher restrictions on Tuesday in order to curb a spike in coronavirus cases.
Mr Sunak has so far called off plans for a Budget this year and will reportedly announce new financial measures today in response to the growing Covid crisis.
There is heightened expectation that a replacement of the scheme, which was due to end on 31 October, will be announced by the finance minister today.
The end of the scheme and new restrictions on industries such as hospitality will likely cause a "tsunami" of job losses.
Labour leader Sir Keir Starmer warned the chancellor: "We need a 'plan B' for the economy. It makes no sense to bring in new restrictions at the same time as phasing out support for jobs and businesses."
Some believe Mr Sunak may reveal a Germany-stye short-time working scheme, which will allow the goverment to top up the wages of staff whose employers are unable to offer more than 50 per cent of their usual working hours.
90% of Americans have not been exposed to Covid-19, CDC director warns
According to Robert Redfield, more than 90 per cent of Americans remain susceptible to contracting coronavirus.
This has dispelled ideas of achieving "herd immunity" in the US which would be impossible without huge death rates.
The director of the CDC, the Centers for Disease Control and Prevention, shared these preliminary results from an ongoing study which aims to determine the true spread of Covid-19 around the US.
The findings have compromised President Donald Trump's hopes that the country could defeat the virus with herd immunity. Experts have previously said that this would require between 60 to 80 per cent of the entire population having the antibodies for covid.
The director told the Senate Committee on Health, Education, Labor and Pensions that "a majority of Americans are still susceptible."
This follows reports that more than 6.8 million people in the US have been infected and more than 200,000 have died due to coronavirus.
Mr Redfield added that 700 million doses of a vaccine may be available by late March or April with numerous late stage trials taking place around the US.
Register for free to continue reading
Registration is a free and easy way to support our truly independent journalism
By registering, you will also enjoy limited access to Premium articles, exclusive newsletters, commenting, and virtual events with our leading journalists
Already have an account? sign in
Join our new commenting forum
Join thought-provoking conversations, follow other Independent readers and see their replies