Coronavirus: England's chief nurse and top doctor warn hospitals and GPs against imposing blanket do not resuscitate orders
'Even under pressure we strive for the delivery of personalised care and high standards of patient experience'
Shaun Lintern
Health Correspondent
Wednesday 08 April 2020 18:26 Comments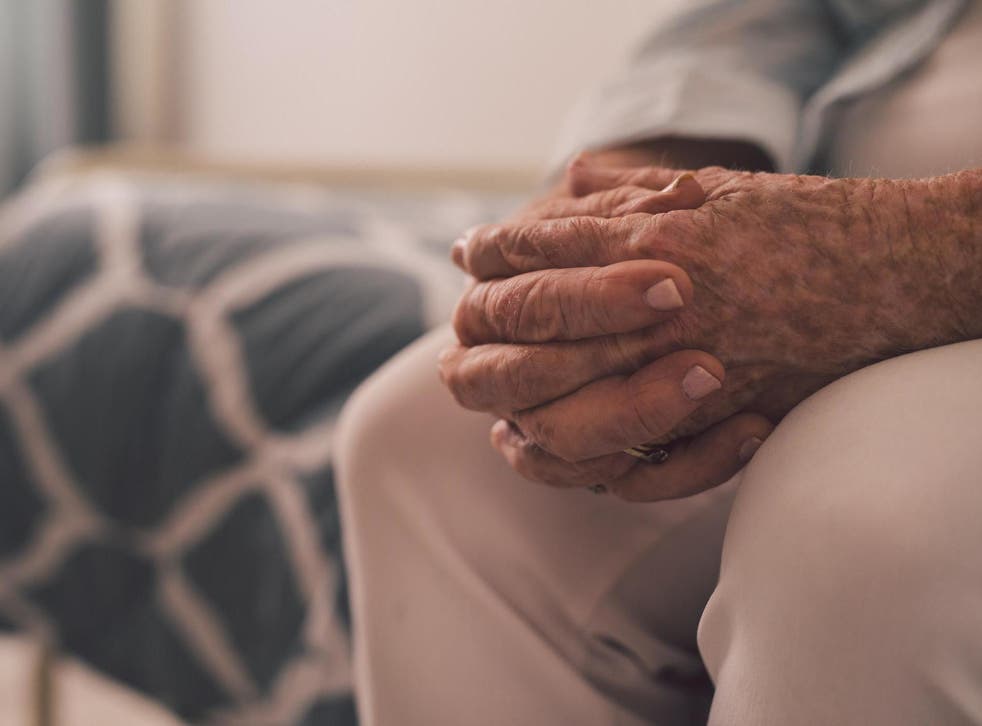 England's chief nurse and top medic have warned hospital doctors, GPs and NHS managers not to impose blanket do not resuscitate orders on vulnerable patients during the coronavirus outbreak.
In a letter to hospital chiefs and GPs on Tuesday, England's chief nurse Ruth May and NHS England's medical director Stephen Powis warned "blanket policies are inappropriate whether due to medical condition, disability, or age. This is particularly important in regard to do not attempt cardiopulmonary resuscitation orders."
They added: "The key principle is that each person is an individual whose needs and preferences must be taken account of individually."
They said DNARs (do not attempt resuscitation) should only be applied "on an individual basis and in consultation with the individual or their family".
The warning comes after Llynfi Surgery in south Wales was forced to apologise for sending out a letter asking frail or sick patients to sign a "do not resuscitate" form. Elsewhere, care homes have said they have come under pressure to put DNARs on residents.
Watchdog the Care Quality Commission has warned blanket approaches are wrong, and lawyers have told The Independent such an approach would be unlawful.
Do not resuscitate orders are a common process in hospitals used by doctors to prevent elderly, frail or vulnerable patients from undergoing chest compressions in the event their heart stops beating.
CPR can lead to broken ribs and on average has a poor outcome despite its portrayal in movies and TV shows.
Hospitals have rushed to free up thousands of NHS beds ahead of the surge in coronavirus cases in the coming weeks, with hospitals needing to prioritise beds and ventilators.
In their letter, Ruth May and Dr Powis said: "We all know that Covid-19 is a major challenge for the NHS and for our colleagues in social care too. This isn't easy – and no doubt it will get harder.
"There has been a major effort to increase available intensive care capacity across hospitals throughout the country. We are also adding extra bed capacity in the Nightingale hospitals in London, Manchester, Birmingham, Bristol and Harrogate, and have taken steps to accelerate the discharge of patients from the acute sector including significant additional funding for social care.
"The NHS constitution is clear that we should deliver care and support in a way that achieves dignity and compassion for each and every person we serve. We should be cognisant of the principle of equity of access for those who could benefit from treatment escalation, and the principle of support for autonomy for those who want to be involved in decisions.
"Even under pressure we strive for the delivery of personalised care and high standards of patient experience."
They said patients should be encouraged to discuss their individual wishes and concerns should they develop symptoms of coronavirus, and for these to be recorded in an advanced care plan.
Register for free to continue reading
Registration is a free and easy way to support our truly independent journalism
By registering, you will also enjoy limited access to Premium articles, exclusive newsletters, commenting, and virtual events with our leading journalists
Already have an account? sign in
Join our new commenting forum
Join thought-provoking conversations, follow other Independent readers and see their replies