NHS will need new funding deal to cope beyond coronavirus, ministers warned
'Having driven social care into crisis by failing to fund it properly and sustainably, we must avoid driving the NHS into a similar fate'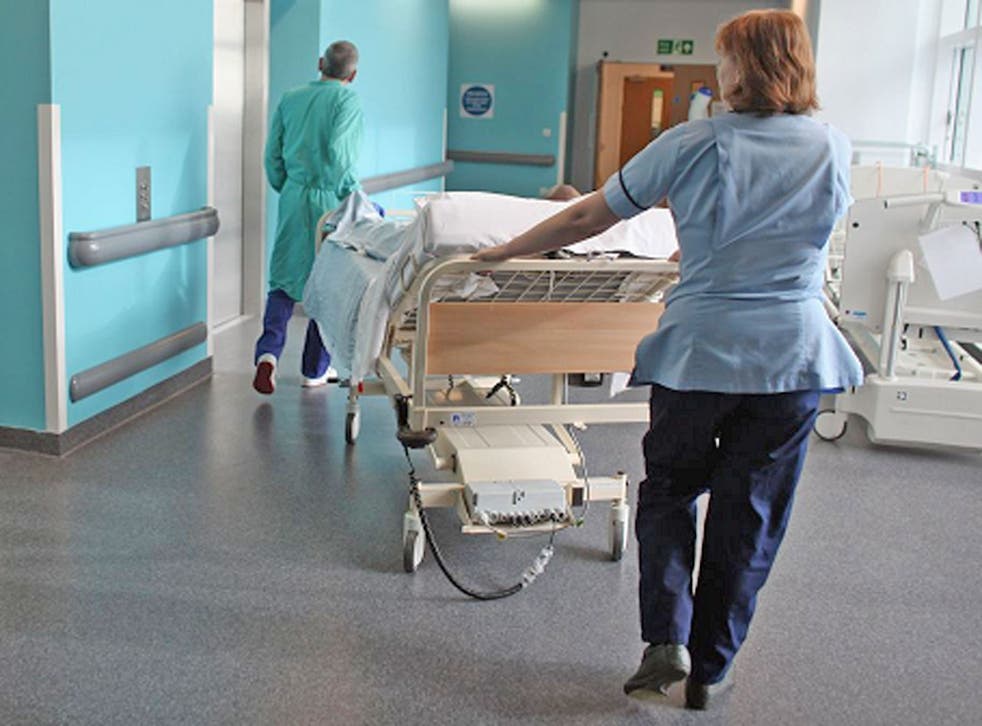 Funding for the NHS must be revisited by government if the health service is to cope with the extra costs of coronavirus and deliver on its long-term ambitions, ministers have been told.
The head of NHS Providers, which represents NHS trust leaders, said it was impossible to see how hospitals could deliver on the deal agreed with the government in 2018 in exchange for a £20bn increase in funding.
Speaking at the opening of its annual conference, the chief executive of NHS Providers, Chris Hopson said: "It is impossible to see how the NHS can deliver the long-term plan, meet the manifesto commitments and cover the costs of Covid-19 on the current NHS funding settlement.
"All three elements of NHS funding – the capital budget; the non-ringfenced wider departmental budget that includes NHS education and training spending; and the core NHS England revenue budget; all need revisiting.
"I recognise the pressures on public expenditure. But we have to avoid what the prime minister calls his 'have our cake and it' approach and pretend the NHS can cope with all these pressures on its current budget. It can't."
Under Theresa May the NHS was given an unprecedented long-term funding settlement to 2023-24 with £20.5bn extra in real-terms in exchange for commitments, drawn up and agreed with NHS England chief executive Sir Simon Stevens, that would see the NHS integrate care services, and make substantial improvements in cancer care, mental health and maternity services.
Speaking to NHS leaders at their virtual conference today Mr Hopson said the NHS had experience a near decade-long financial squeeze when annual spending increased by just 1.5 per cent in real terms on average compared to the long-term average since 1948 of 3.7 per cent.
UK news in pictures

Show all 50
He said: "If funding between 2010 and 2018 had grown in line with the long-term average since 1948, the NHS would have had an extra £25bn to spend in 2018. Think what a difference that could have made."
He said the increase in demand for treatments which have seen growing waiting lists and targets not met was an inevitable consequence.
"The government response was to commit to a welcome, five-year, average 3.4 per cent, real-terms annual increase in the core NHS England budget until 2023-24. Compared to what had gone before, and to other public services, that was a generous settlement.
"But we all argued at the time that it barely kept up with demand. It didn't allow the NHS to recover performance. And it certainly didn't pay for the transformation that was needed.
"So although some tried to present that settlement as a bonanza it was, in reality, just a return to long-term trend NHS funding growth."
He said the costs from coronavirus and the need to recover waiting list backlogs and tackle growing mental health demands meant hospitals and other NHS services would now need more funding.
Mr Hopson said the alternative was for the NHS to deteriorate in the same way as social care which he said was a crisis created by politicians not taking the action needed.
He said: "Covid-19 has clearly shown the unacceptable cost of neglecting our social care system and leaving it in an unsustainable state.
"The government has recently said it cannot commit to a social care plan before the end of the year because it will require a huge amount of political collaboration that will take longer than the next few months.
"But that's the whole point. We elect our politicians to tackle the difficult issues. For two decades they have failed us deeply, consistently and unacceptably by promising to sort the crisis in social care and then failing to do so.
"Having driven social care into crisis by failing to fund it properly and sustainably, we must avoid driving the NHS into a similar fate. And we must rescue social care from its current state of crisis.
"That is why the government has to get the comprehensive spending review right"
His comments come despite the government injecting billions of extra spending during the pandemic and the Chancellor Rishi Sunak promising the health service would have whatever it needed.
Join our new commenting forum
Join thought-provoking conversations, follow other Independent readers and see their replies