Coronavirus: Could smaller nations lose out in global vaccine programme?
Lower-income countries say they still have questions about the scheme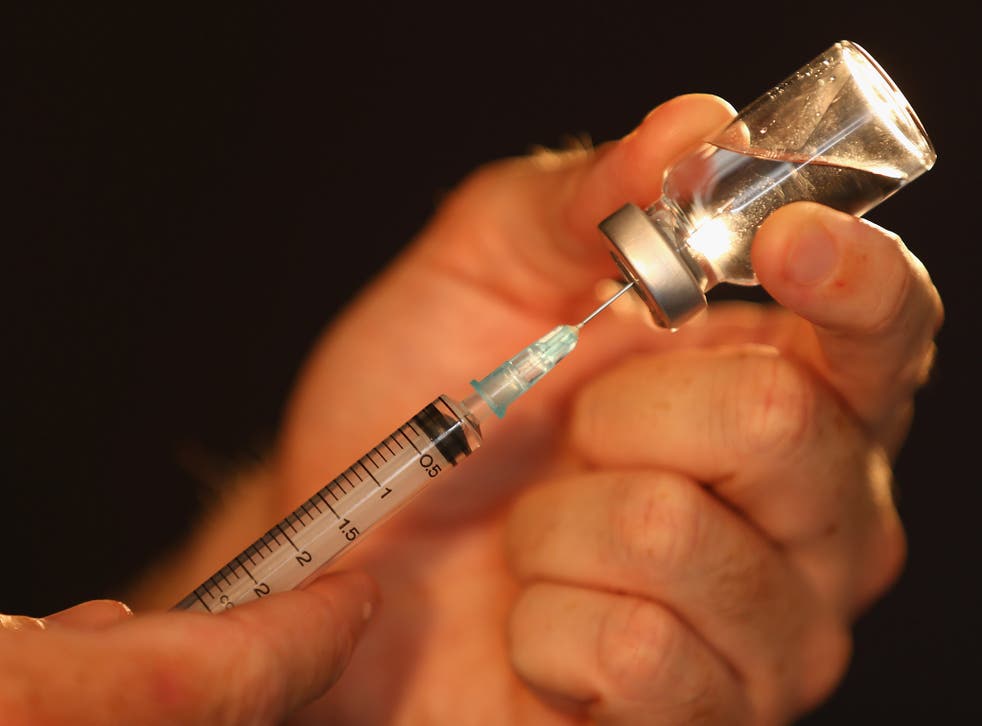 Hailed as a project to help the world tackle coronavirus as one, the global vaccine alliance has now secured the commitments of more than 170 countries. But behind the scenes, some smaller nations are concerned by the initiative's shortfalls and lack of clarity, fearing that they could be left behind as world powers take precedence.
Co-led by the Gavi, The Vaccine Alliance, the Coalition for Epidemic Preparedness Innovations (Cepi) and the World Health Organisation, the Covax Facility was established in April "to secure access to safe and effective Covid-19 vaccines" through a portfolio of candidates.
Drawing from these different vaccines, which are expected to vary in terms of their efficaciousness, the facility aims to deliver at least two billion doses to participant members by the end of 2021.
Under the plan, wealthier countries that commit to the initiative will pay to secure approved doses, while 92 low- and middle-income nations will be supported through the alliance to ensure they can vaccinate their populations.
In the first phase of the programme, shots will be offered to all member countries to vaccinate frontline workers in health and social care. After that, doses will continue to be delivered as they are produced until all countries are able to vaccinate 20 per cent of their populations.
Although the scheme has been widely welcomed as a solution to vaccine nationalism, some governments and health campaigners have warned that certain aspects of the project are unequal and may serve to benefit richer nations over the lower income countries.
Concern has been flagged over a payment model which enables richer members to pick and choose their vaccines, while an exchange mechanism that allows nations to swap and trade doses has fallen under similar scrutiny.
There have also been calls for greater transparency, with some nations, such as South Africa and the Philippines, still waiting to hear back from Gavi up until the Friday deadline for taking part.
"There's lots of questions that we have that we think need to be addressed, particularly within the terms and conditions," Dr Anban Pillay, deputy director general of South Africa's department of health, tells The Independent.
Dr Pillay said one of his main concerns was overallocation and how market forces could limit the amount of doses passed on from suppliers.
"There's quite a bit of uncertainty about what vaccines you're going to get, and how would you be able to access that in terms of volumes if there are shortages," he says.
"Covax allows the same company selling into the pool to sell bilaterally. The way the pharma industry usually responds to such opportunities is to identify who is the highest bidder and supply a greater volume to them and reduce the volume into the lower price market.
"This was suggested to me by some pharma companies, that they would first service their bilateral agreements and then pass the excess stock on to Covax. So you may end up with a shortage if you're sitting in Covax, which would be a problem if that's how the market plays itself out.
"I pointed it out to them and they accepted that that market dynamic might play out but they've got no mitigation factor against it."
Cepi, which handles supply, says its research "showed that global manufacturing capacity is available and is in addition to that already secured through bilateral arrangements".
A spokesperson added: "We have contractual agreements with a number of companies in our portfolio that provide volume or percentage guarantees of their output to the Covax Facility. With these companies, if they sold that volume to others they would be in breach of contract."
Issues of communication have also led to confusion among some countries, said one person briefed on discussions, who spoke on condition of anonymity.
Governments and other entities involved with the initiative, such as Unicef and World Bank, have been "very frustrated at the lack of information from Gavi, or the lateness of it, and still aren't sure what their role will be," the source said.
The Independent understands nations were emailed the final version of terms and conditions at the end of August, and told to provide final confirmation by a deadline 72 hours later.
"That doesn't give governments much time to decide whether or not to commit millions to an initiative which involves some risk," Kate Elder, a vaccines policy adviser at Medecins Sans Frontieres (MSF), tells The Independent.
"I've heard from upper-middle-income countries who are trying to wrap their head around what is expected of them, what they might get in return or not, because in theory this could be largely at risk money they're putting into the pool."
Elder says that changes to the scheme have been made "up until the 11th hour", adding that Gavi has been "bending over backwards" to make the initiative as "appealing as possible" for richer nations which have set about securing their own vaccine supplies, such as the UK, US and Japan.
She points to the introduction of the flexible payment model, which The Independent understands was first championed by the UK during a teleconference with high-income countries in early August. This allows countries to pay more upfront – $3.10 per dose according to documents seen by The Independent – so that they have the option to reject particular vaccine candidates, but still receive their allocated number of doses. Those that pay the lower rate of roughly $1.60 per dose have to make firm guarantees about purchases and cannot reject the vaccines they are offered.
Elder says that MSF is particularly "concerned by the concept that you can pay more up front then you can pick and choose your doses – what does that mean for countries that can't do that? It's inherently unequal".
According to Gavi, the "optional purchase agreement only allows countries to opt-out of procuring doses of certain vaccines through the facility, they cannot choose to buy more doses". In the event of limited supply, Gavi says "the allocation of doses will be guided by a framework currently being drawn up by the WHO".
In another bid to entice high-income countries, an exchange mechanism that allows countries to swap and trade was also worked into the plan – but this too has raised questions.
"What we don't know – which is the other half of the picture – is whether low income countries can access the exchange and whether it works more in favour of rich countries," Heidi Chow, a senior policy manager at Global Justice Now, tells The Independent.
Chow explains that rich countries would be able to trade doses from their own deals with pharmaceutical firms, which could allow them to "place into the pot" those vaccines which might not prove to be as effective as shots they've secured through the global scheme.
If the right framework isn't in place, she says, this could enable the wealthier nations to accumulate the more efficacious doses among themselves through swapping and trading.
"This scheme is supposed to be the world's response to vaccine nationalism, so if you don't want to go down that route you can go down this multilateral route, which is supposed to facilitate equitable access for all countries," she says. "But it feels like its more advantageous for the richer countries than the poorer countries."
Gavi has told The Independent that "the exchange mechanism is currently in the design phase and no decision has yet been taken on which economies will be able to participate".
Despite the concerns, the Covax Facility has been widely acknowledged as the only truly global solution to ending the acute stage of the pandemic. At a time of growing divisions on the world stage, it offers a unified, coordinated approach to delivering access to Covid-19 vaccines.
With the deadline for signing up to the initiative now passed, and the final downpayment marked for 9 October, there is rising hope that the Facility will deliver on its bold ambitions.
"Historically, there's been disproportionate access to vaccines and I think the Covax Facility is attempting to remedy that problem," says Dr Pillay. "From that perspective, I think it's a brilliant initiative that will solve a number of problems."
Join our new commenting forum
Join thought-provoking conversations, follow other Independent readers and see their replies