Britain's unregulated plastic surgery industry 'targeting children and causing mental health problems'
'Under 18s should not be able to just walk in off the street and have a cosmetic procedure'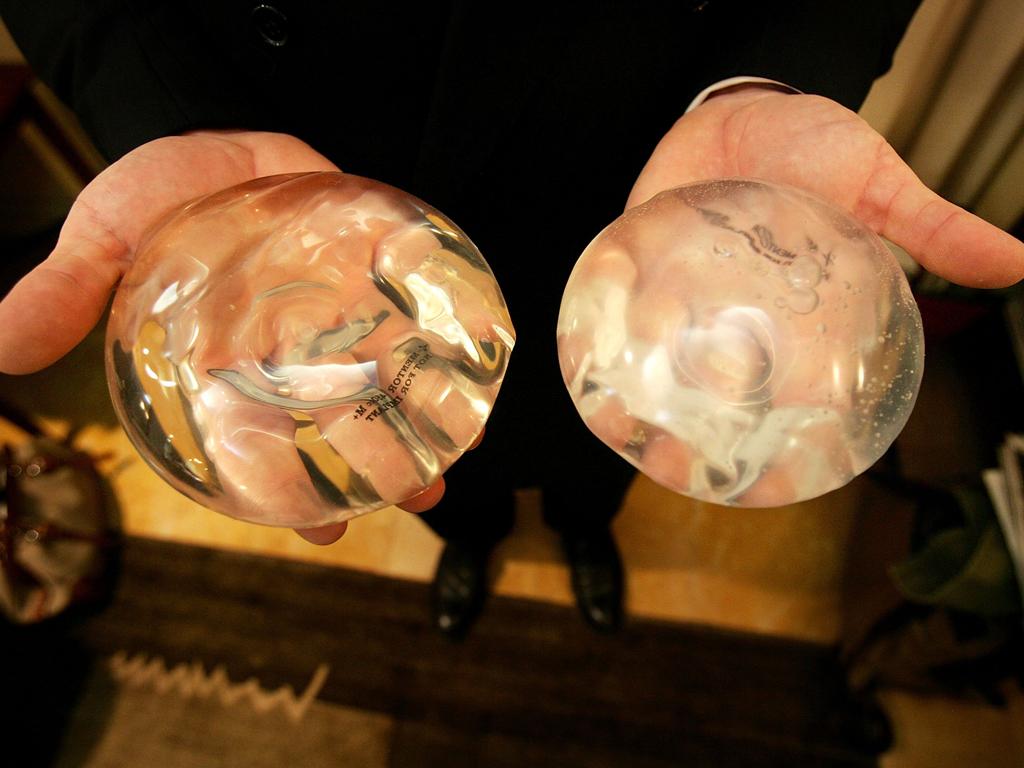 The largely unregulated British cosmetic surgery industry is a "cause for serious concern", especially for children targeted by advertising and online plastic surgery games, health experts have warned.
A new report from the Nuffield Council of Bioethics highlights increasing concerns over anxiety related to unachievable appearance ideals – with young people said to be "bombarded" by promotion of breast implants, nose jobs, and non-surgical procedures such as botox and laser hair removal.
The think tank called for all cosmetic surgeons to be properly trained and certified, for a ban on non-medical invasive procedures for patients under 18, and for evidence of safety and effectiveness to be required for dermal fillers and implants.
It said treatments such as lip and skin fillers, which can currently be offered by practitioners who have no formal training, have grown in popularity but should be regulated in the same way as tattoos and sunbeds.
"Under 18s should not be able to just walk in off the street and have a cosmetic procedure," said Jeanette Edwards, professor of social anthropology at the University of Manchester, who chaired the enquiry.
"There are legal age limits for having tattoos or using sunbeds. Invasive cosmetic procedures should be regulated in a similar way."
The council said there should be better regulation of the materials used in procedures such as dermal fillers, used to plump up cheeks and lips or fill out wrinkles and creases in the skin, which can currently be bought in Britain without a formal safety or quality approval.
It also said the Government must bring forward legislation to make all dermal fillers available on prescription only.
The report urged app stores to better regulate makeover apps and online plastic surgery games aimed at children as young as nine, with names like Plastic Surgery Princess, Little Skin Doctor and Pimp My Face.
Marketing these games encouraging children to "play" at having cosmetic surgery makeovers is "clearly inappropriate and irresponsible", it said.
Such games and advertising on social media may be contributing to an epidemic of mental health problems among young people fuelled by the relentless promotion of "unrealistic and often discriminatory messages on how people, especially girls and women, 'should' look", warned Professor Edwards.
Social media companies should collaborate to carry out independent research looking at the extent to which their apps contribute to appearance anxiety, and to act on the findings, said the report.
Cosmetic surgery is big business, with one market research estimate putting the size of the UK market at £3.6bn in 2015.
However, there is little information available publicly about the size and value of the industry and the number of procedures performed. An estimate from 2009 suggested that around 1.2 million surgical and non-surgical procedures took place each year in Britain.
Products and procedures previously used in medicine are now being re-purposed for cosmetic use without evidence to support their effectiveness, the report pointed out.
These include blood plasma injected into a patient's face and breasts in a so-called "vampire" treatment, "fat freezing" as an alternative to liposuction, and fillers and botox in new areas of the body, such as the ears, knees and feet.
The Royal College of Surgeons (RCS) warned of the risks of "botched" plastic surgery and said it was "particularly concerned by the fact that there is little to stop any doctor – surgeon or otherwise – from carrying out cosmetic surgical procedures."
"Most cosmetic surgeons perform their surgery with diligence and care but the RCS has still been long concerned by some practice in the UK," said Stephen Cannon, the organisation's vice president.
"There are still too many tragic stories of patients receiving botched cosmetic surgery at a cost to the patient, if not the NHS."
Health news in pictures
Show all 40
The RCS has previously called for new legislation allowing regulatory body the General Medical Council (GMC) to note on its medical register, which surgeons were certified to perform cosmetic surgery, allowing patients to check which doctor to use.
Mr Cannon said the report highlights that the industry "is often at its worst when dealing with younger patients – particularly for non-surgical procedures."
GMC guidance makes clear that under-18s must only undergo a cosmetic surgery intervention if it is in their best interests, for instance if they are being bullied at school and wish to have an operation to pin their ears back or correct a cleft lip, he said.
"The RCS's own guidance on cosmetic surgery also makes clear that patients of all ages should wait at least two weeks between an initial consultation and consenting to cosmetic surgery."
Increasing numbers of young people are suffering anxiety, depression and low self-esteem as a result of a society-wide obsession with body image and celebrity culture, said the experts.
In 2015-16, the NSPCC's ChildLine service received nearly 1,600 contacts from girls worried about body image, a 17 per cent increase on the previous year.
According to a 2017 survey from the National Citizen Service, 27 per cent of late teens cared more about their appearance than their physical health.
Summing up the report's findings, Professor Edwards said: "We've got largely an unregulated industry that's exploiting people including children by promoting often untested and unproven products and procedures.
"We need better regulation of the quality and safety of these procedures, the people who carry them out, and where they are carried out."
Look Good Feel Better cosmetic workshop for cancer patients
The Nuffield Council inquiry largely reinforced the findings of the 2013 Keogh report of cosmetic procedures that spoke of a "crisis waiting to happen".
The Government-commissioned review by Sir Bruce Keogh made a number of recommendations, including a register of everyone providing surgical or non-surgical cosmetic treatments.
The new report called on the Government to implement fully all of the Keogh changes.
Join our commenting forum
Join thought-provoking conversations, follow other Independent readers and see their replies