'No doubt' there will be further Covid waves in autumn, says UK's chief statistician
Comments come after warning from Professor Chris Whitty that another Covid surge is inevitable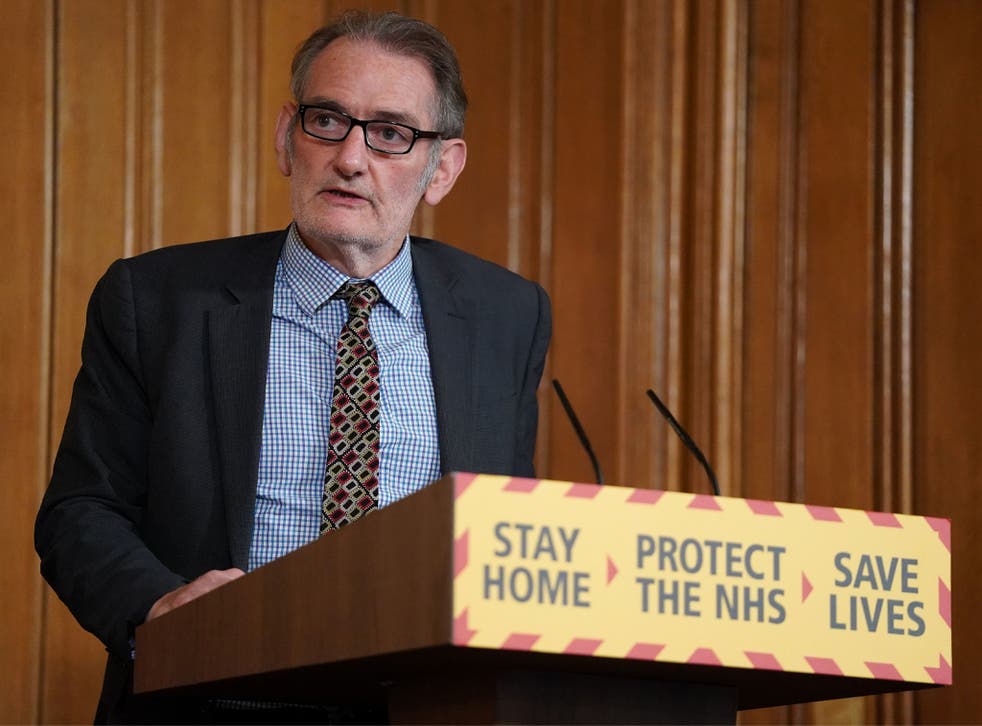 Professor Sir Ian Diamond, head of the Office for National Statistics (ONS), has said there will "no doubt" be another wave of coronavirus infections in the autumn.
Speaking on Sunday, Sir Ian acknowledged the impact of the "wonderful" vaccine rollout though cautioned "we need to recognise that this is a virus that isn't going to go away."
"And I have no doubt that in the autumn there will be a further wave of infections," he told The Andrew Marr Show on BBC One.
The UK's national statistician pointed toward regional variations in terms of how many people have antibodies.
"There is a lot of regional variation, so we find 30 per cent of London have antibodies whereas only 16 per cent in the South West, so we need to recognise that as well," he told the programme.
This comes after Professor Chris Whitty, England's chief medical officer, said he would "strongly advise" against any rapid easing of coronavirus restrictions.
On Tuesday, Mr Whitty said reopening society is not without risk, warning that the UK will experience another surge of cases in late summer or through autumn and winter. 
"All the modelling suggests there is going to be a further surge and that will find the people who either have not been vaccinated or where the vaccine has not worked," Mr Whitty said. 
Warning against the dangers of lifting restrictions too quickly, the chief medical officer said that even under the most optimistic set of assumptions, a further 30,000 lives could be lost to Covid-19
"We hope it doesn't happen soon. It might, for example, happen later in the summer if we open up gradually, or because of the seasonal effect it might happen over the next autumn and winter," Prof Whitty said.
His comments appeared to be a response to some MPs' calls to accelerate the government's "roadmap" out of lockdown, with measures set to be lifted at five-week intervals up to 21 June.
The government's chief scientific adviser, Sir Patrick Vallance, echoed Mr Whitty's views, telling MPs: "It's all pointing in the right direction, but I think nobody can say with certainty that this is finished. We're certainly not out of the woods yet, even on this wave."
Join our new commenting forum
Join thought-provoking conversations, follow other Independent readers and see their replies