Orthodox Jews in London have one of world's highest rates of Covid infection — study
Infection rate highest among secondary school children and adults, study finds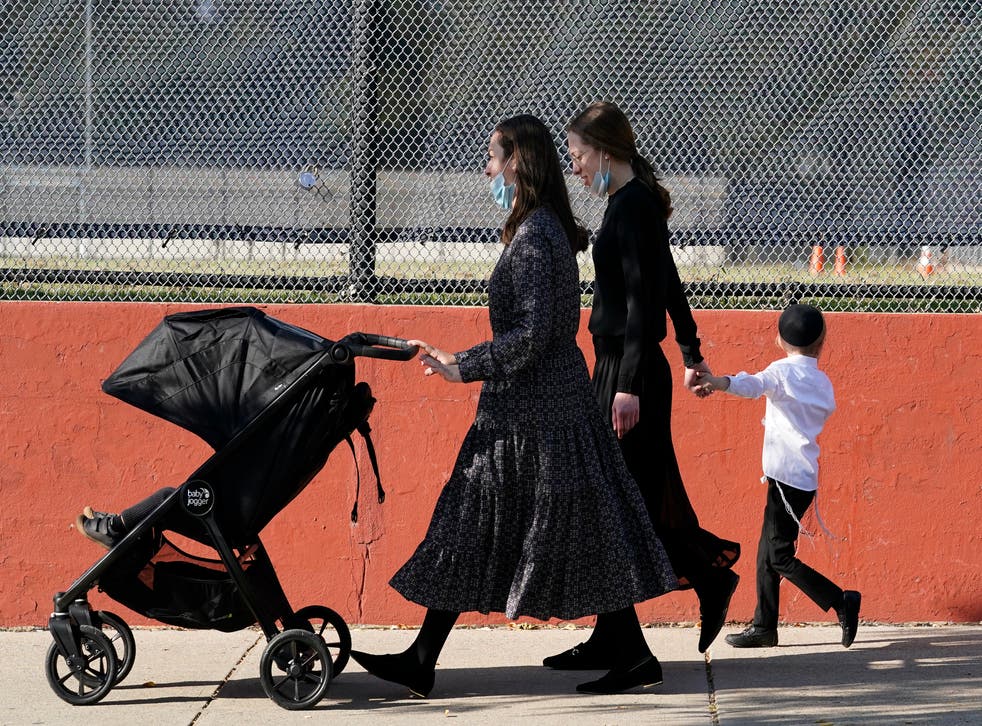 The Orthodox Jewish community in London experienced one of the highest rates of coronavirus infection recorded anywhere in the world, a study has found.
The study, which has not yet been peer reviewed, found the overall infection rate among Orthodox Jews was 64 per cent, with men recording a higher rate of infection than women.
Researchers at the London School of Hygiene and Tropical Medicine, along with partners University College London's Great Ormond Street Institute of Child Health and the Medical Advocacy and Referral Service (MARS), invited more than 1,750 individuals to take part in the study.
1,242 participants completed a demographic and medical information survey and provided a blood sample between November and early December last year, which was tested for Covid-19 antibodies.
Children aged under five years had the lowest infection rate (28 per cent), whilst secondary school children and adults had the highest rate (75 per cent).
Even after adjusting for socio-economic factors, data from Public Health England shows that Jewish men are twice as likely to die from Covid-19 than Christian men in the UK.
The findings reveal an overall population infection estimate that is much higher than recent estimates of seven per cent nationally and 11 per cent in London by the Office for National Statistics.
The reasons behind the high rate of infection are not yet clear, said researchers. They noted that strictly-Orthodox families have significantly larger households than the UK average, with around five to six individuals per Orthodox household compared to a UK average of 2.3.
Orthodox Jews also tend to live in areas of increased population density, and in pre-pandemic times, regularly attend communal events and gatherings.
LSHTM's Dr Michael Marks, co-leader of the study, said: "Our work has revealed the extremely high rates of infection in this very interconnected population. Working in tandem with the community we are conducting further work to understand the potential factors involved.
"These findings could support potential new interventions that may help reduce infection in the community."
He added that the rates observed by the team are "among the highest reported anywhere in the world to date", and is likely to be higher now as the new variant of coronavirus, which is more transmissible, resulted in a surge in cases.
Dr Rosalind Eggo, co-lead on the study, added: "Our work demonstrates the large impact that SARS-CoV-2 has had on this community up until December 2020. Religious and ethnic minority groups have been at increased risk at all stages of the pandemic leading to preventable health inequalities."
Register for free to continue reading
Registration is a free and easy way to support our truly independent journalism
By registering, you will also enjoy limited access to Premium articles, exclusive newsletters, commenting, and virtual events with our leading journalists
Already have an account? sign in
Join our new commenting forum
Join thought-provoking conversations, follow other Independent readers and see their replies