Care watchdog to target NHS maternity units after baby death scandals
Exclusive: Care Quality Commission takes action as more than a third of maternity units need to improve safety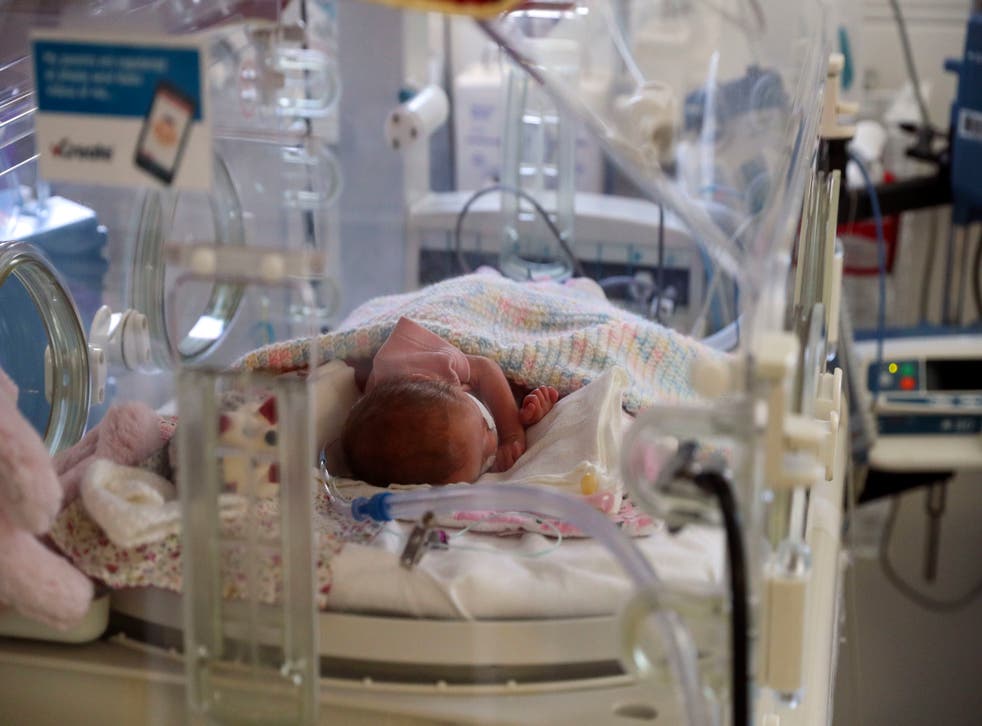 The care watchdog is to target poorly performing NHS maternity units after a series of maternity scandals revealed by The Independent.
The Care Quality Commission is drawing up plans to spot high-risk maternity units and will use data on their patient outcomes and culture to draw up a list of facilities for targeted inspection.
The watchdog has voiced concerns over the wider safety of maternity units in the NHS after a number of high-profile maternity scandals in the past year.
In November, The Independent revealed the largest maternity scandal in NHS history at Shrewsbury and Telford Hospital Trust where almost 1,900 cases are being investigated by an inquiry alongside a criminal investigation by police.
In January, East Kent Hospitals University Trust was exposed for failing to act on safety concerns, with data suggesting more than 130 babies had suffered brain injuries during their birth.
The family of baby Harry Richford exposed hospital bosses' lack of action over warnings in 2016 about maternity safety that later played a role in his avoidable death. An inquest ruled he died as a result of neglect.
Almost two-fifths of maternity units, 38 per cent, are rated as "requires improvement" by the CQC for their safety.
The Independent has joined with charity Baby Lifeline to call on the government to reinstate a national maternity safety training fund for doctors and midwives. The fund was found to be successful but axed after just one year.
UK news in pictures

Show all 50
On Tuesday, the CQC's chief inspector of hospitals, Professor Ted Baker, told MPs on the Commons Health and Social Care Committee that he was concerned about the safety of mothers and babies in some maternity units which had persistent problems.
"Those problems are of dysfunction, poor leadership, of poor culture, of parts of the services not working well together," he said. "This is not just a few units; this is a significant cultural issue across maternity services."
Now the CQC has confirmed it is planning to draw up a list of poor-performing units or hospitals where it suspects there could be safety issues.
The new inspection programme will specifically look at issues around outcomes and teamworking culture although the full methodology has yet to be decided.
Kayleigh Griffiths, whose baby Pippa died after mistakes by Shrewsbury and Telford Hospital Trust midwives, told The Independent: "This should be a part of what the CQC do currently and I wonder when it will sink in that their current inspections aren't fit for purpose."
Judy Ledger, chief executive and founder of the Baby Lifeline charity which helps train doctors and midwives to improve safety, said: "We welcome this announcement by the CQC that they will be refining their inspection methodology of maternity services. With almost four out of 10 maternity units being ranked as requires improvement or inadequate by the CQC, and repeated maternity scandals being reported by the media, we hope that these changes will improve safety for mothers and babies.
"Despite a focus nationally on improving maternity safety and initiatives to reduce avoidable stillbirths, neonatal deaths, and brain injuries, there are still clear improvements that need to be made. The same themes are being highlighted by reports year-on-year, and the CQC are well-placed to determine at-risk maternity units and prevent tragedies."
Prof Baker told The Independent: "We are currently refining our inspection methodology of maternity services to help us better understand and identify risk, as part of the development of our next strategy and operating model.
"As part of this, we are developing a programme of risk-based, maternity safety inspections that will involve a more focussed assessment of relational elements such as teamworking and culture, staff and patient experience – including disparities in outcomes for certain groups.
"The full detail is yet to be finalised but we will be able to share more information as this work progresses."
Dr Edward Morris, president of the Royal College of Obstetricians and Gynaecologists, said: "Improving the way maternity inspections are performed is important as we continue to develop our understanding of the best ways to consider factors that contribute to risk in maternity.
"There is strong evidence that a positive culture and effective leadership plays a vital role in securing better outcomes for women. As a college, our ambition is to make the UK the safest and best place in the world to give birth and that involves addressing both systemic and cultural issues.
"We also acknowledge that disparities exist in women's health, including maternity. On Friday, we held the first meeting of our newly established Race Equality Taskforce which brings together system leaders, professional bodies and patient groups to reduce health inequalities."
The Royal College of Midwives said it supported "robust and thorough" inspections. A spokesperson said: "We know what good looks like in maternity service. We know that maternity staff go to work every day to do their very best for the woman, babies and families they support. The government, and employers, must ensure that our maternity services are equipped with the resources they need to enable them to do this, and to enable all of them to be the best maternity services they can be."
The Health and Social Care Committee, chaired by Jeremy Hunt, began its own inquiry into maternity care this summer in response to the concerns raised at Shrewsbury, East Kent and elsewhere. Former health secretary Mr Hunt told The Independent: "Although I believe we have made some progress, it is clear there is much, much more to do."
Parents who suffered poor maternity care at East Kent hospitals have been urged to come forward by the inquiry into avoidable deaths this week. The investigation, led by Dr Bill Kirkup, who also oversaw the inquiry into Morecambe Bay in 2015, is looking at families who have been affected by care at the trust since 2009.
The Shrewsbury maternity scandal investigation led by Donna Ockenden is yet to report back, but the number of families involved in the inquiry is now more than 1,800.
Register for free to continue reading
Registration is a free and easy way to support our truly independent journalism
By registering, you will also enjoy limited access to Premium articles, exclusive newsletters, commenting, and virtual events with our leading journalists
Already have an account? sign in
Register for free to continue reading
Registration is a free and easy way to support our truly independent journalism
By registering, you will also enjoy limited access to Premium articles, exclusive newsletters, commenting, and virtual events with our leading journalists
Already have an account? sign in
Join our new commenting forum
Join thought-provoking conversations, follow other Independent readers and see their replies