NHS to spend £150m on cyber security to bolster defences after WannaCry attack
Investment comes amid warnings hackers linked to Russia and other countries targeting UK's critical national infrastructure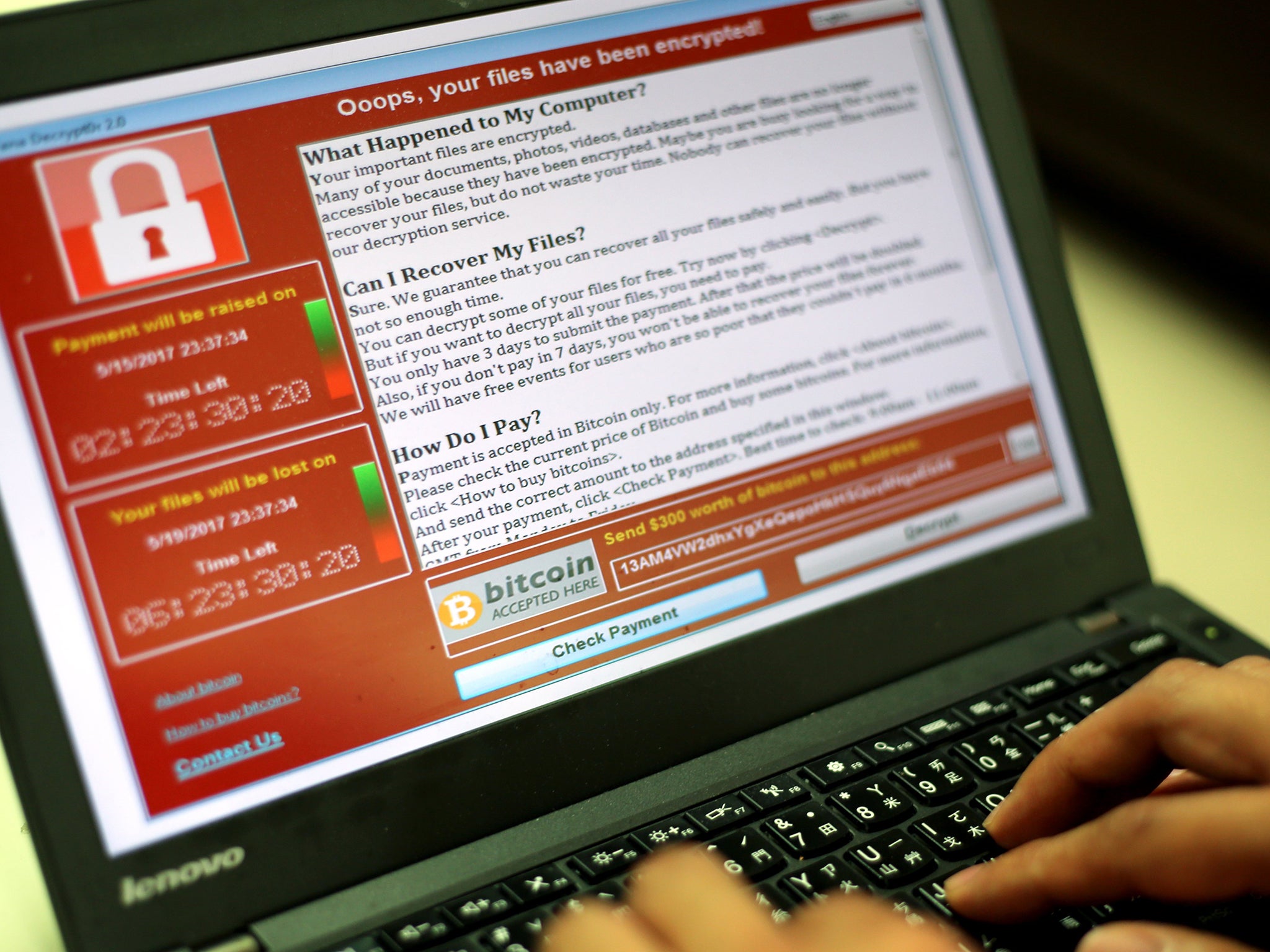 The NHS is to spend £150m to bolster its defences against the "growing threat" of cyber attacks following the chaos caused by the WannaCry virus.
Amid warnings that hackers linked to Russia and other countries have been targeting Britain's critical national infrastructure, including power networks, a new security contract has been drawn up with Microsoft.
The Department of Health and Social Care said the package would enhance security intelligence and give individual trusts the ability to detect threats, isolate infected machines and kill malicious processes before they are able to spread.
Jeremy Hunt, the health secretary, said: "We know cyber attacks are a growing threat, so it is vital our health and care organisations have secure systems which patients trust.
"We have been building the capability of NHS systems over a number of years, but there is always more to do to future-proof our NHS against this threat.
"This new technology will ensure the NHS can use the latest and most resilient software available – something the public rightly expect."
It comes almost a year after the global WannaCry cyber attack crippled parts of the NHS in May 2017, locking data on computers with demands for money.
British security minister: North Korea was behind WannaCry hack on NHS
At least 80 health trusts and 603 NHS organisations and GP practices were disrupted by the global ransomware attack, which caused 20,000 hospital appointments and operations to be cancelled as ambulances were diverted from some A&Es.
A scathing report by the National Audit Office said the "unsophisticated" attack could have been prevented if the NHS had followed basic IT security best practice.
"There are more sophisticated cyber threats out there than WannaCry so the Department and the NHS need to get their act together to ensure the NHS is better protected against future attacks," said head Amyas Morse at the time.
The government was warned of the risk of cyber attacks a year before the incident and trusts were instructed to move away from outdated software like Windows XP as early as 2014.
Hackers affiliated with Isis have previously targeted NHS websites, using them to broadcast gruesome images from the Syrian civil war.
The new measures will ensure all health and care organisations can use the most up-to-date Windows 10 software with its latest security settings, giving the Care Quality Commission (CQC) regulator will new powers to inspect cyber and data security capabilities.
The government has separately invested £60m to address key cyber security weaknesses and the new £150m will be spread across three years.
A new digital security operations centre is being set up to prevent, detect and respond to incidents, allow NHS Digital to respond to cyber attacks more quickly and increase the abilities of local trusts.
There will be £21m to upgrade protective firewalls and network infrastructure at major trauma centre hospitals and ambulance trusts, £39m spent by NHS trusts on infrastructure weaknesses and a new a text messaging alert system able transmit information even if internet and email services are down.
All health and care organisations will be required to meet 10 standards set for data security and protection toolkit.
Lord O'Shaughnessy, a health minister, said: "Patient data must be properly protected and this significant investment will help to keep our systems resilient and up to date. "This will give patients greater confidence in how their information is managed by the NHS."
Sarah Wilkinson, chief executive of NHS Digital, welcomed the announcement, adding: "The new Windows Operating System has a range of advanced security and identity protection features that will help us to keep NHS systems and data safe from attack."
Join our commenting forum
Join thought-provoking conversations, follow other Independent readers and see their replies