Russian cyber attacks have targeted UK energy, communication and media networks, says top security chief
Moscow 'seeking to undermine the international system,' says National Cyber Security Centre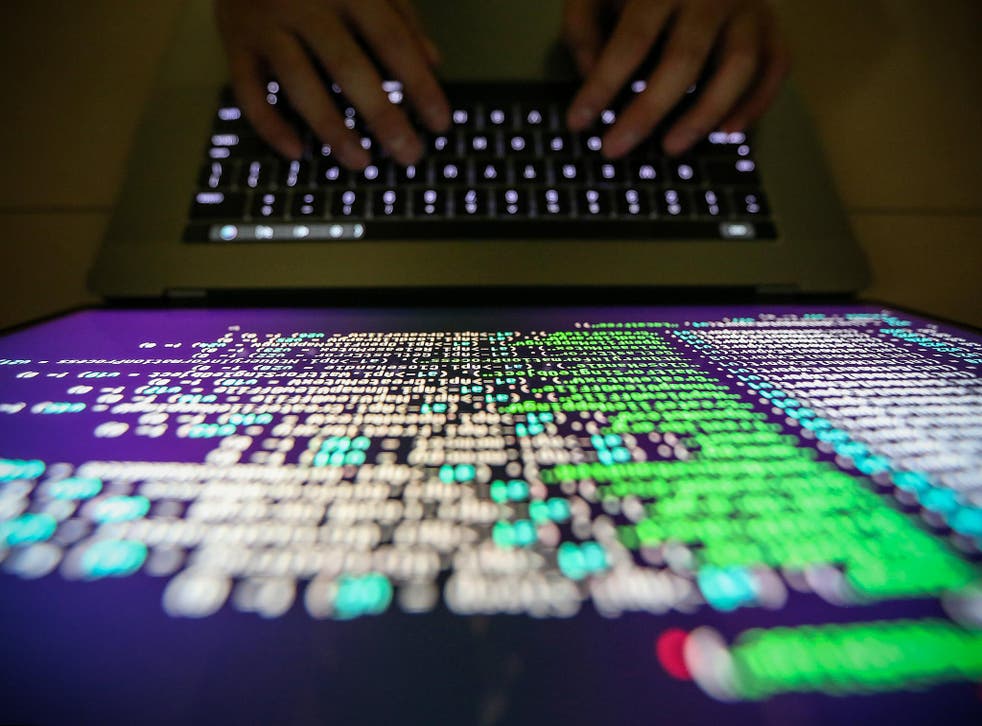 Russian cyber attacks have targeted Britain's energy networks, telecommunications and media as part of efforts to "undermine the international system", a senior security official has revealed.
Ciaran Martin, CEO of the National Cyber Security Centre (NCSC), said Russia is among the hostile threats posing a growing threat, alongside that from "rampant criminality".
"The Prime Minister sent Russia a clear message on Monday night – we know what you are doing, and you will not succeed," he told a summit in London.
"I can't get into too much of the details of intelligence matters, but I can confirm that Russian interference, seen by the NCSC, has included attacks on the UK media, telecommunications and energy sectors.
"That is clearly a cause for concern - Russia is seeking to undermine the international system."
Mr Martin warned that the "international order as we know it is in danger of being eroded" amid a record number of detected cyber attacks and hacking attempts.
Emails hit as Parliament targeted by cyber security attack
His comments came after researchers at the University of Edinburgh concluded that 400 fake Twitter accounts believed to be run from Russia published posts about Brexit in an apparent attempt to influence the EU referendum.
On Monday, Theresa May accused Russia of "threatening the international order" with alleged interference in foreign elections.
The Prime Minister said the UK would do "what is necessary to protect ourselves" and allies from disruption from Moscow, urging Vladimir Putin to step back from efforts tospread fake news and launch online attacks.
Mrs May accused Russia of "mounting a sustained campaign of cyber espionage and disruption" including hacking targets including the Danish defence ministry and the Bundestag.
Mr Putin and his officials have repeatedly denied state involvement in cyber attacks and electoral influence, accusing the West of meddling and attempting to smear Russia.
The foreign ministry responded to the Prime Minister's comments with a tweet saying: "We know what YOU are doing as well."
Spokesperson Maria Zakharova, called her words "irresponsible and unfounded" and claimed she was trying to distract from difficulties over Brexit.
Attacks included attempts to penetrate the systems of telecoms providers like BT and assaulting news organisations' websites with denial of service attacks, according to The Sun.
UK news in pictures

Show all 50
The NCSC, an arm of GCHQ, said it could not give details of the attacks traced to Russia or how they were carried out.
It has dealt with more than 600 "significant" incidents during its first year of operation, including the WannaCry ransomware attack that has been attributed to North Korea by officials.
No culprit has publicly been identified for other major incidents including similar "brute force" attacks that targeted the Houses of Parliament and Scottish Parliament earlier this year.
Mr Martin told the Times Tech Summit criminal efforts were more likely to affect individuals than threats from hostile states, but that all types of attack attempt to exploit "basic vulnerabilities" like outdated software, weak passwords and a lack of knowledge over the methods used.
He urged people to take heed of the NCSC's password guidance and called on companies to inform employees on how to spot fraudulent emails so they do not fall for "phishing" attempts.
"That will leave us with more capability to focus on the state threats that only the government can deal with," Mr Martin added.
"If we do that then we have a brilliant platform for a secure digital future."
Join our new commenting forum
Join thought-provoking conversations, follow other Independent readers and see their replies