'Dementia tax': Should we have to pay for our own social care?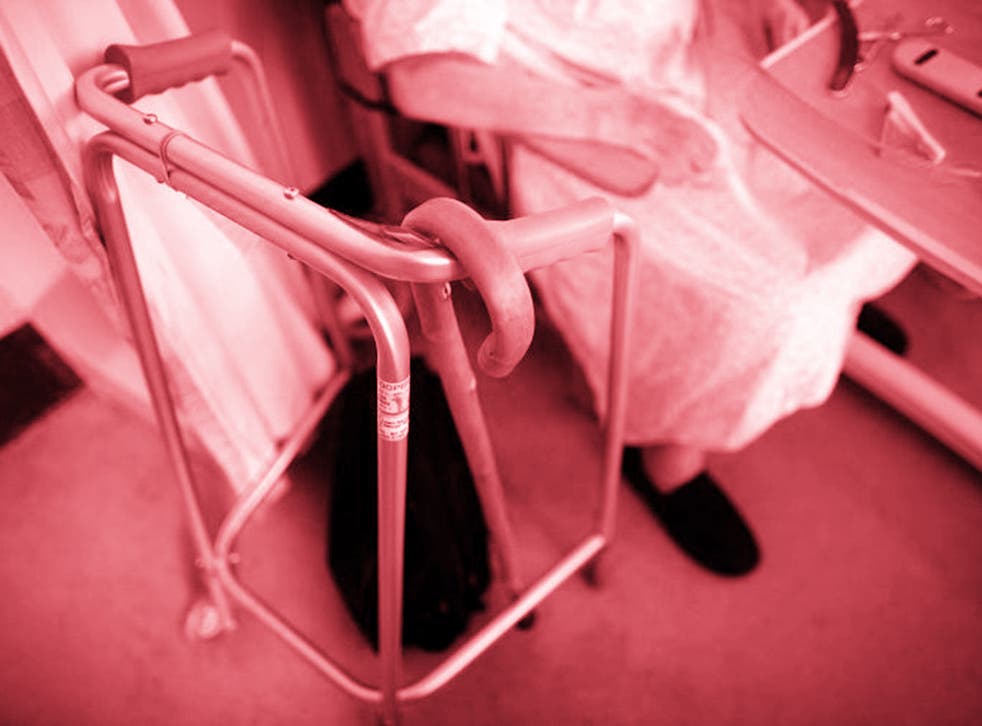 900,000 people aged 65-89 in England have an unmet social care need
(Getty)
The Conservatives claim their plans for social care will "provide proper care and protection for all those who need it, especially older people".
But do more people really need to pay for their own care in older age, as proposed by the Tory manifesto?
Theresa May has backtracked on the policy dubbed the "dementia tax" by announcing a cap on lifetime care costs after widespread protests that more families would be forced to sell the homes of pensioners paying for their care.
The party maintains that the controversial plans, which means wealthier people with assets of more than £100,000 will have to pay for their own care from the value of their homes, will provide "more sustainable funding" for the sector as the population of the UK ages.
Why isn't social care covered by the NHS?

The health and social care systems are both complex and separate, but often overlap with each other.

If someone has an illness, injury or disability, such as cancer, heart disease or a fractured hip, they can receive free medical treatment from the health service.

But if they need ongoing assistance in their everyday life, such as with preparing meals or washing and dressing, this falls under the responsibility of each local authority's social care system, and they may have to pay.

The NHS limits access to free care for long-term conditions, and uses strict rules and criteria to decide who receives it. Many people with dementia, which affects someone's ability to look after themselves on a continuing basis, do not meet these criteria.

One reason social care has become such a big political issue is that people often do not realise they will need to pay for their care themselves, so parties are disinclined to bring it up, says Caroline Abrahams, Charity Director of Age UK.

"There are two types of social care: care in your own home, and when you go and live in a care home. It's a means-tested system. You go through an assessment with the council to decide how great your needs are and how much money you've got," she says.

"This operates on a sliding scale, depending on how much money you've got. You've got to have quite a lot of need and not much money to get some state support."

However, having to pay for your own social care, especially over a long period of time, can run up big bills and even "blow you out financially", says Abrahams. "That fear of catastrophic care costs is a very real one. You just have to hope for the best."

Under the current system, older people who have assets worth more than £23,250, including the value of their property, must part-fund the cost of the care they receive.

Whether to make people pay is a "political choice," she says. "Everyone knows there's not enough money to go round, and part of the issue is where that money comes from, to fund the system."

"You'd expect parties on the left to be more interested in state-backed solutions, while the right might be more interested in more individualistic ones. Some of that is playing out at the moment."

Why hasn't the Government come up with a plan to fund better social care?

Britain's ageing population – the number of older people aged 85 and over has increased by a third over the last decade – combined with a lack of forward planning and funding cuts to local authorities have resulted in a system that is far from perfect, says Abrahams.

"There's not enough social care to go round, there aren't enough providers, lots of people don't want to work in it because it doesn't pay very well," she says.

"It is true there are more older people creating more demand, but successive governments have taken money out of social care; billions and billions have come out of it over the years."

According to the Institute for Fiscal Studies (IFS), overall local authority spending on the system fell by 11 per cent in real terms between 2009-10 and 2015-16, with one in ten councils slashing funding by more than a quarter in that period.

Philip Hammond promised £2bn extra for the social care system in his Spring Budget to address the extra pressures on the NHS caused by elderly people without adequate care.

Dominic Carter, a policy officer at the Alzheimer's Society, says many governments have put out green papers with a number of different plans on how to address the issue, but "none have come up with anything that has answered the problem".

"Either people's care is being rationed, and they're not receiving the support and help they need, or they are paying astronomical amounts of money, leaving them with either no savings or having to sell their home," he says.

"The typical price [of social care for one person] would be about £100,000, which in a large number of cases the individual or their family will have to pay. We've had examples of up to half a million pounds. You're looking at a situation where a care home can cost £600 to £1200 each week."

Abrahams compares social care to housing, in that "it's big, complicated and expensive, and because of those things it's very tempting for politicians to put it off a bit, and hope the next guy will deal with it."

"But over time you just build up a bigger and bigger problem that's harder to fix," she says. "The sad truth is there's no choice but to think about it now, because the system has got sufficiently rickety and you can't really put it off any longer."

Do we need a cap for social care?

A cap on the amount individuals end up paying for their care, similar to the one now being proposed by May, was put forward in 2013, but never implemented.

"The Coalition government asked Andrew Dilmot, an economist who is the former head of the IFS, to look at whether there was some way of getting rid of that fear for people of capping the cost that people might ultimately, in some situations, have to pay," says Abrahams.

"He came up with a very complicated but clever scheme that would have capped what you have to pay overall to £72,000. The Government would pick up the rest.

"A number of previous commissions had looked at the same sort of idea. It effectively helps people with assets, who are quite well off, as otherwise you'd be part of the state system."

The £6bn cost of the proposals combined with the fact that "at that time lots of people didn't know what social care was and it wasn't a big issue" meant it was never put in place.

However May has now promised to introduce a similar cap – a seemingly unprecedented reversal after she threw out plans for one just last Thursday. "Nothing has changed," she said.

The level of this cap has not yet been announced; and so the size of the U-turn is entirely in proportion to how big the cap is.

If the maximum that anyone will pay is only a few thousand more than the minimum, then the cap will limit the effects of the policy hugely; if it's a lot more, then it will benefit only the rich and not change the policy substantially.
Register for free to continue reading
Registration is a free and easy way to support our truly independent journalism
By registering, you will also enjoy limited access to Premium articles, exclusive newsletters, commenting, and virtual events with our leading journalists
Already have an account? sign in
Register for free to continue reading
Registration is a free and easy way to support our truly independent journalism
By registering, you will also enjoy limited access to Premium articles, exclusive newsletters, commenting, and virtual events with our leading journalists
Already have an account? sign in
Join our new commenting forum
Join thought-provoking conversations, follow other Independent readers and see their replies