Dr Wu Lien-teh: Who was the surgical mask pioneer honoured in Google Doodle?
The commonly used N95 being considered the descendent of Dr Lien's design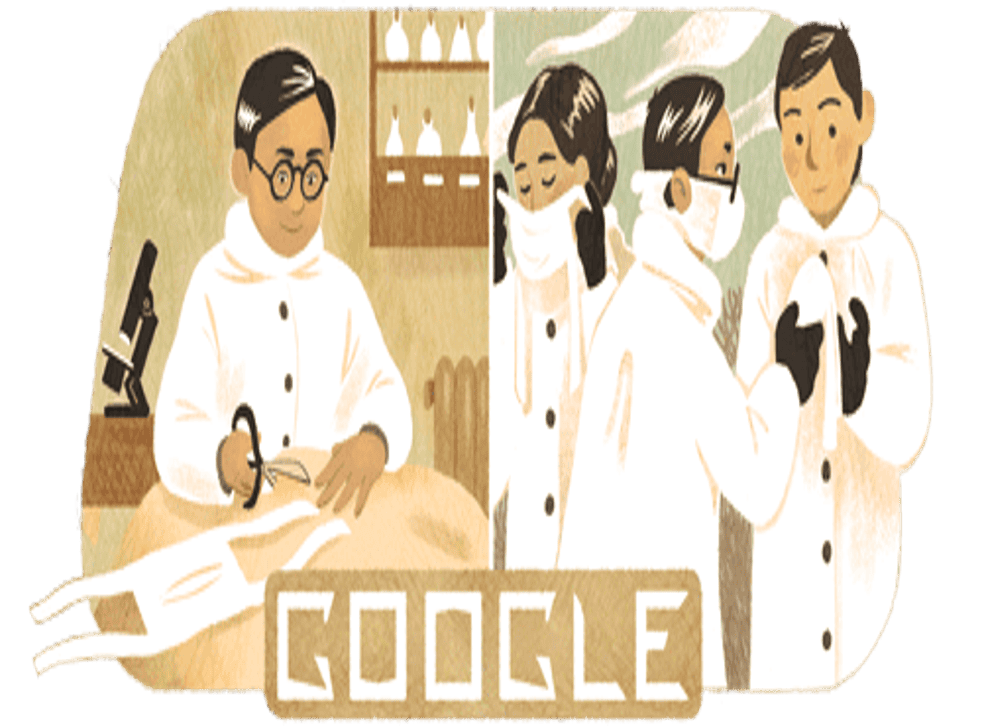 Leer en Español
Google is honouring the 142nd birthday of the inventor of the surgical mask, Chinese-Malaysian epidemiologist Dr Wu Lien-teh, with a doodle.
Dr Lien-teh was born in 1879 in one of the Straits Settlements of  Penang, Malaya – which formed part of the colonies of the British Empire.
At the age of 17, he moved to England and became the first medical student of Chinese descent to study at the University of Cambridge, having been awarded the Queen's Scholarship to Emmanuel College. 
He spent some time studying at the St Mary's Hospital, London and then continued his studies at the Liverpool School of Tropical Medicine, the Pasteur Institute, Halle University, and the Selangor Institute.
Dr Lien-teh then became the first research student at the Institute for Medical Research in Kuala Lumpur, in September 1903.
Despite colonial measures from the British Empire that prevented people of non-British nationality from rising to senior ranks, Dr Lien-teh had a successful medical career, which resulted in the Chinese Government instructing him to investigate a mystery disease that had a 99.9 per cent death rate for those infected: now known as the pneumonic plague, or the Manchurian plague, which claimed 60,000 lives. 
Dr Lien-teh was able to ascertain that the disease was spreading through the air, and thus developed the surgical mask that we are more than familiar with in 2021, with the commonly used N95 being considered the descendent of Dr Lien's design.
During the current Covid-19 pandemic, many scholars have noted that Dr Lien-teh's work remains of critical importance to our understanding of airborne diseases.
Dr Lien-teh practised medicine until his death in 1960, at the age of 80. He had bought a new house in Penang for his retirement and had just completed his 667-page autobiography, Plague Fighter, the Autobiography of a Modern Chinese Physician.
Join our new commenting forum
Join thought-provoking conversations, follow other Independent readers and see their replies