Warning as baby dies and seven more fall critically ill with 'usually mild virus'
Ten newborn babies testing positive for enterovirus found to have myocarditis between June and April in UK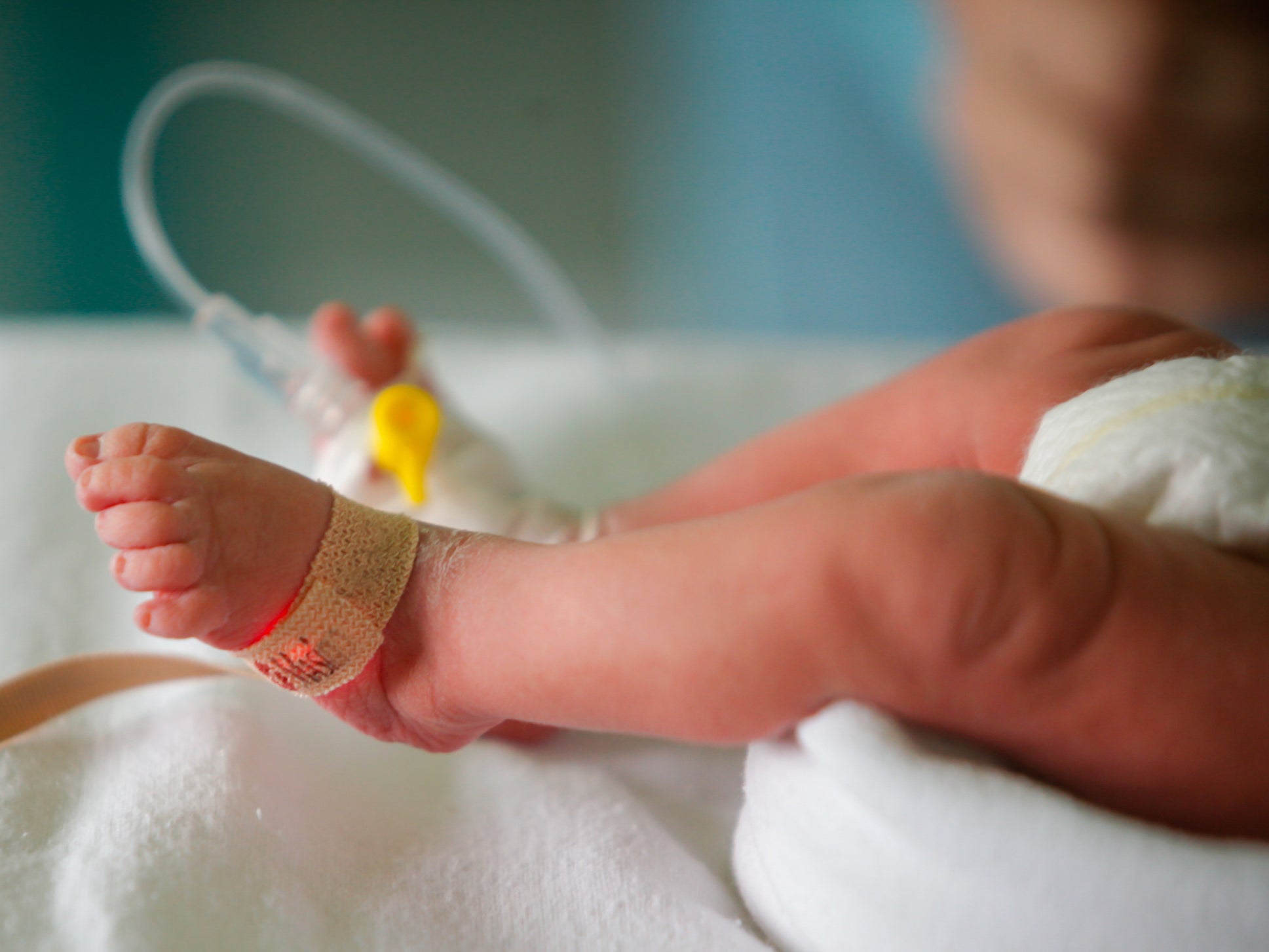 A baby has died and seven others were left requiring intensive care after a "usually mild" virus appeared to trigger a serious heart condition, health officials have said.
The World Health Organisation (WHO) said it had been notified of an "unusual" increase in myocarditis –inflammation of the heart – among newborns in south Wales infected with an enterovirus over the past year.
While enteroviruses are common and often asymptomatic, they are known to cause "occasional outbreaks in which an unusually high proportion of patients develop clinical disease, sometimes with serious and fatal consequences – in this instance myocarditis", the UN health agency said.
While prior to the recent cluster of cases, south Wales had experienced only two similar cases in six years, the 10 months to April saw 10 cases of myocarditis in babies under the age of 28 days who tested positive for enterovirus, according to the WHO.
Seven of the babies were treated in intensive care, and one died before they could receive specialist treatment, the agency said.
Joann and Christian Edwards, whose 12-day-old son Elijah died in those circumstances on 9 March last year, said they were told that their baby's death was "a one off" and a "very unlucky case", before subsequently reading about the series of similar cases among other newborns now being investigated.
While still waiting for answers 14 months later, despite an investigation by Cwm Taf Morgannwg's health board due to report by the end of 2022, the bereaved parents were told Elijah's death would not form part of the wider probe set to focus on June 2022 to April 2023 to coincide with the enterovirus season.
A further five cases have been identified over the same period in the Southwest of England, but no additional information is currently available, the WHO said.
Paediatricians in south Wales region were alerted about the recent cases in February, and were told to be aware of myocarditis as a potential cause of infants and newborns presenting in shock.
Health boards, clinicians and microbiologists were also told about the situation by Public Health Wales a fortnight ago following an incident meeting in late April, according to the WHO.
The UN agency said it believed the public health risk for the general population to be low. While enterovirus infections are often asymptomatic, some people develop mild to moderate respiratory tract infections, with symptoms including fever, runny nose and body weakness.
"As there is no vaccine for this virus, control measures during outbreaks are focused on classical hygiene measures including frequent handwashing and disinfection of soiled clothing and surfaces. In certain situations, it may be advisable to close child-care facilities and schools to reduce the intensity of transmission," the WHO said.
Dr Shamez Ladhani, a consultant paediatrician at the UK Health Security Agency, said that enterovirus "is a common infection of childhood, causing a range of symptoms including respiratory disease; hand, foot and mouth, and viral meningitis".
"In very young babies, enterovirus can, on rare occasions, lead to a severe complication called Myocarditis – which causes inflammation of the heart. Most babies and children recover completely from this," Dr Ladhani said.
"Given a higher than average number of cases in Wales in the autumn/winter months in very young babies, UKHSA is investigating the situation in England to see if any similar cases have been observed here and whether there are any factors driving the increase in cases."
Join our commenting forum
Join thought-provoking conversations, follow other Independent readers and see their replies