Majority of US children who die from flu have not had vaccine, study finds
Half of the children who died were considered healthy before they caught the virus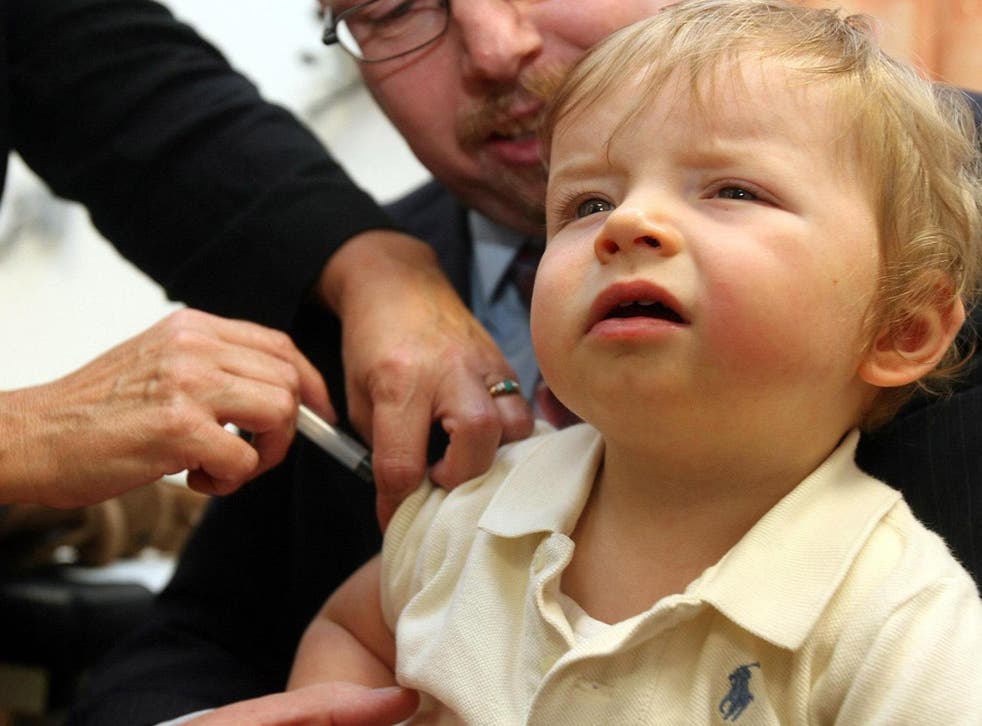 More than three quarters of US children who died from the flu in recent years had not been vaccinated against the virus, a new study has found.
Of 358 children who died when they caught influenza between 2010 and 2014, the majority had not received a flu vaccine, researchers said.
Half of those who died were considered healthy before they caught the virus, according to the Centers for Disease Control and Prevention (CDC).
The report said the findings highlight "the importance of annual influenza vaccination for children, especially those with underlying high-risk medical conditions".
Children with diabetes, asthma and developmental disorders are at higher risk of developing complications if they catch the flu, which can be life-threatening.
In the UK, young children are offered a flu vaccine in the form of a nasal spray each year on the NHS.
National Polio Immunisation Day in New Delhi, India
Children aged two, three and four, some five-year-olds and those aged two to 17 with long-term health conditions can receive the vaccine from their GP.
However, the spray is not currently available in the US because of doubts over its efficacy. It prevents 50 to 60 per cent of flu cases, according to the Oxford Vaccine Group.
Being vaccinated against the contagious disease lowered the risk of death in children by 65 per cent overall, and by 51 per cent in those considered high-risk, found the study.
"Every year, CDC receives reports of children who died from the flu. This study tells us that we can prevent more of these deaths by vaccinating more," researcher Brendan Flannery told NBC News.
"We looked at four seasons when we know from other studies that the vaccine prevented flu illness, and we found consistent protection against flu deaths in children."
Just under half of children were vaccinated against flu in the period studied, according to the broadcaster.
Of those who died, vaccination status was known for 291 of the children. "75 (26 per cent) received vaccine before illness onset," said the report.
Join our new commenting forum
Join thought-provoking conversations, follow other Independent readers and see their replies