Great Ormond Street: Questions to be answered about how leading hospital responds to mistakes
Health correspondent Shaun Lintern says the case of Jasmine Hughes highlights wider issues
Thursday 19 November 2020 18:31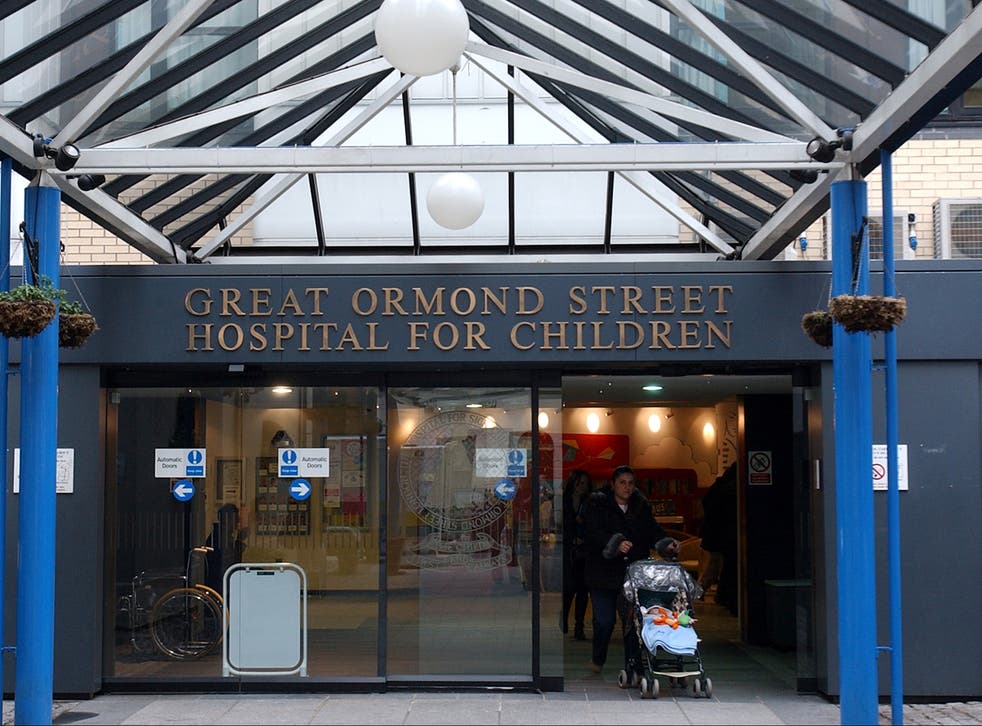 Joanne Hughes has fought a near decade-long battle concerning the cause of death of her daughter Jasmine at Great Ormond Street Children's Hospital in 2011. But from the world-renowned hospital, she has faced intransigence that appears to border on arrogance in its repeated refusal to be fully transparent and apologise sincerely for its mistakes.
Years of effort and investigation have now exposed how multiple records, from two different hospitals, have gone missing. Crucial clinical events in Jasmine's treatment were seemingly missed out of the medical notes and vital records were never handed over to a coroner's inquest.
Great Ormond Street and Lister Hospital deny any cover-up. But questions remain as to why every missing piece of information about Jasmine's treatment, every record not handed over to the coroner and every inconsistent bit of evidence from her doctors related only to her blood pressure and its apparent mismanagement that led to her death.
It is a testament to Ms Hughes's character that after all of this she told The Independent she did not blame the doctors for what happened to her daughter. She is not fuelled by vengeance, only by a desire for the latest findings to be accepted and genuine lessons to be learnt in order to protect other babies.
That her and expert Dr Malcolm Coulthard's attempts to engage with the hospital were shut down in 2019 by the trust is suggestive of an organisation unwilling to hear uncomfortable truths. It gives us a glimpse of an unhealthy culture that has persisted ever since vital evidence in Jasmine's case disappeared.
Dr Coulthard told The Independent he had been "absolutely shocked" at the organisation's actions. He added attempts to engage with the trust had broken down.
"We were making progress on a dialogue with the clinicians at Great Ormond Street and the hospital closed it down in 2019.
"That was most shocking to me because it meant this had gone beyond individuals but to the organisation with the greatest reputation for paediatrics in this country. I've worked at Great Ormond Street; I am doing research there at the moment. It is a great institution but to realise that it's, in my view, being dishonest is shocking."
Dr Coulthard is fully aware his allegations are serious and call into question the culture at one of the most celebrated children's hospitals in the world. But he said the evidence he and Jasmine's mother had uncovered was undeniable and comes from the hospital's own computer records.
Great Ormond Street Hospital is no different to any other NHS trust. Mistakes will happen. But it is how those mistakes are responded to that is key. On that score, it seems the trust has some way to go.
Last year it admitted removing criticisms from patients in a report sent to regulators about its gastrointestinal service. In September last year, the parents of Amy Allan said Great Ormond Street had dismissed their concerns "at every turn" after a coroner ruled the trust had failed the 14-year-old, who suffered from a heart defect.
In July, a judge criticised the hospital's ethics committee for deciding to withdraw treatment from a nine-year-old girl without involving her parents. In recent weeks one of its own staff has launched an employment tribunal claiming poor treatment and bullying. Great Ormond Street denies the allegations.
In relation to Jasmine's case, Dr Coulthard said he believes individual doctors should be investigated by the General Medical Council but that there also needed to be a "wider review" of the culture and cover-up he believes may have happened.
"Looking at individual links in the chain won't solve the problem," he said.
Bosses at Great Ormond Street know they have a problem. The medical director, Dr Sanjiv Sharma, has written to a number of patient safety leaders asking for their help and acknowledging problems.
In one message seen by The Independent, Dr Sharma is explicit: "In the areas of safety and quality, we can and must do better." The hospital also acknowledged to The Independent that it does not always get things right. It said two associate medical directors have been appointed and are working collaboratively with patient safety organisations.
That is at least a start. But it's disappointing to say the least to see the organisation continuing to deny Jasmine Hughes the acknowledgement she deserves.
Register for free to continue reading
Registration is a free and easy way to support our truly independent journalism
By registering, you will also enjoy limited access to Premium articles, exclusive newsletters, commenting, and virtual events with our leading journalists
Already have an account? sign in